The Amateur Radio Operators Reception, affectionately known as the HAM Reception, will be held on Wednesday, April 20 at 6 p.m. in Ballroom B of the Westgate (formerly the Las Vegas Hotel and Casino). The Reception is free­ of ­charge and open to all attendees of the 2016 NAB Show.
The HAM reception is co­sponsored by Broadcast Supply Worldwide, DX Engineering and Turner Engineering. Each year, it brings together amateur radio operators from around the world to enjoy the fellowship of the HAM community, and for the chance to win fantastic prizes.
This year, our generous donors have contributed over $13,000 in prizes. They include:
DJI Phantom 3 Standard Quadcopter Drone with 2.7K HD Video Camera
ICOM ID-51A Plus
Yaesu FT-450D HF Transceiver w built-in Antenna Tuner
Icom 7100 02 HF/6m/2m/70cm Mobile
Every attendee is eligible to win a door prize, and will receive a raffle ticket upon entry. We'd like to thank all of our donors for their generous contributions, and encourage anyone who would like to become a part of this tradition to contact Sharon Devine.
Have a look here for a full list of this years prizes.
Thanks to Our Generous Donors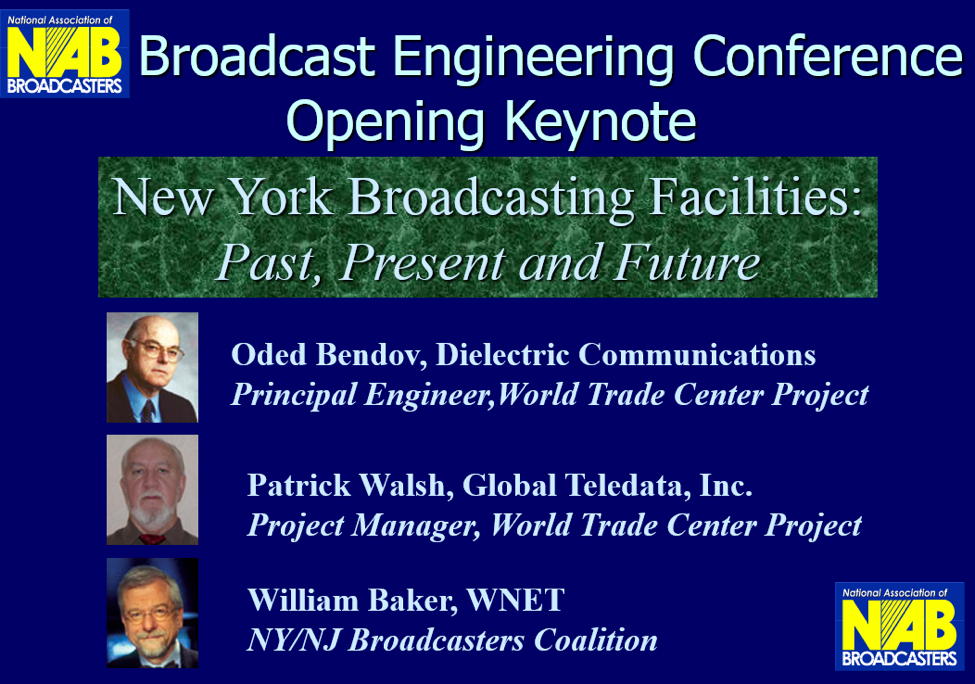 Introductory slide at the 2002 Opening Session of the NAB Broadcast Engineering Conference.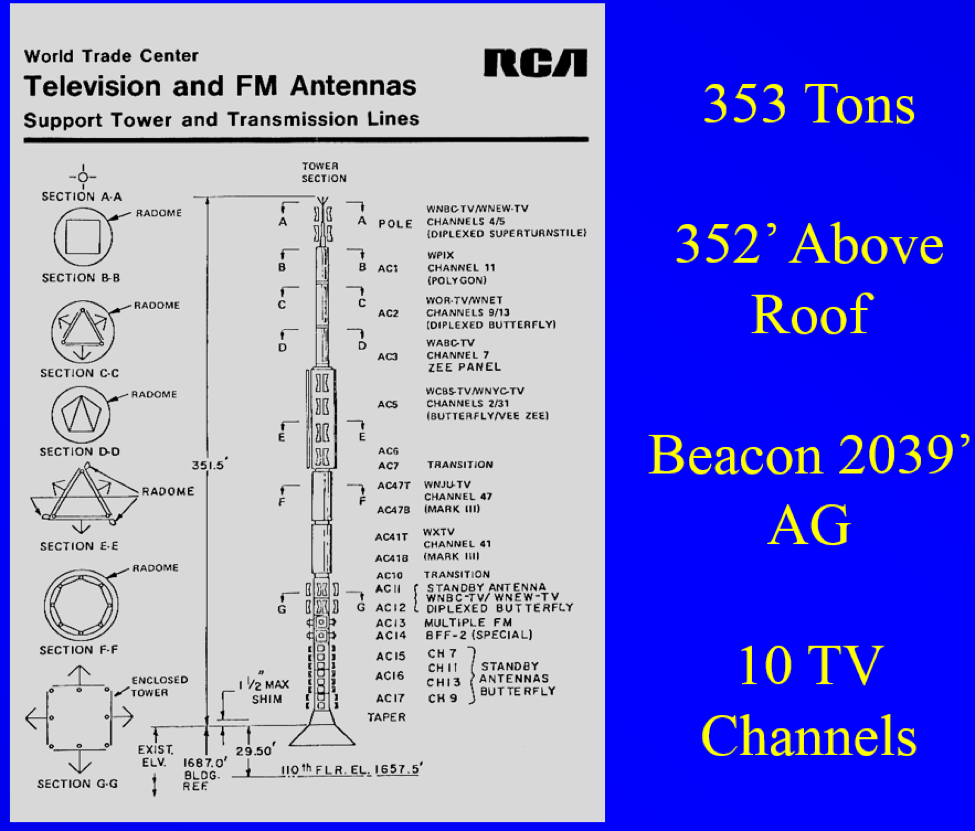 The original 1970's WTC antenna design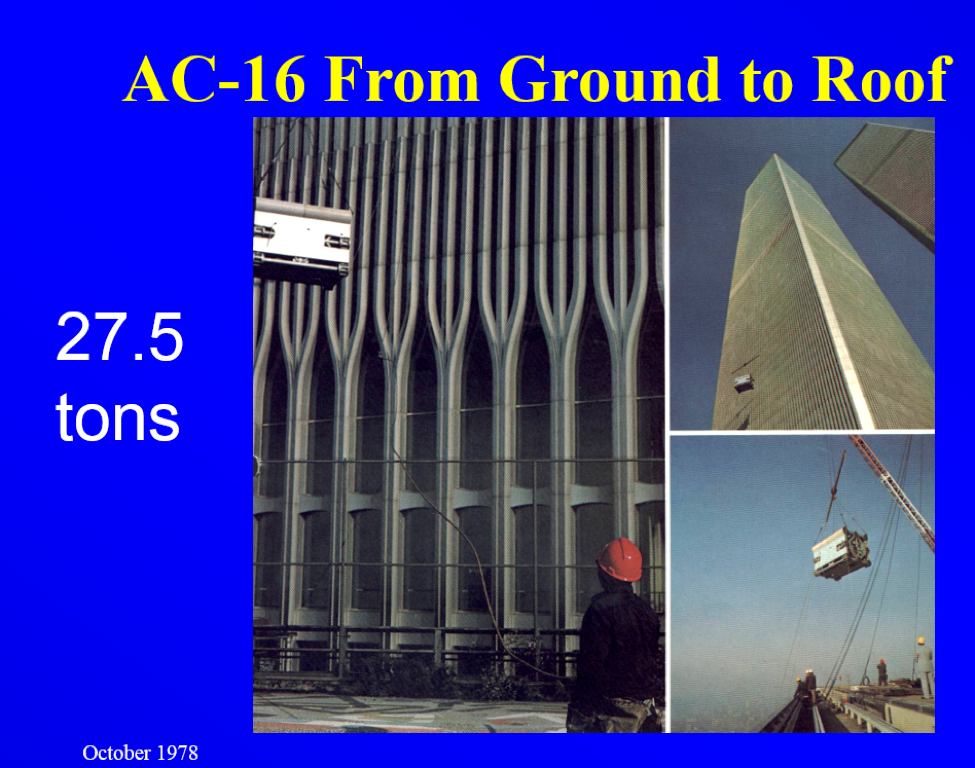 One of the lower sections of the WTC antenna structure being lifted by crane in 1978.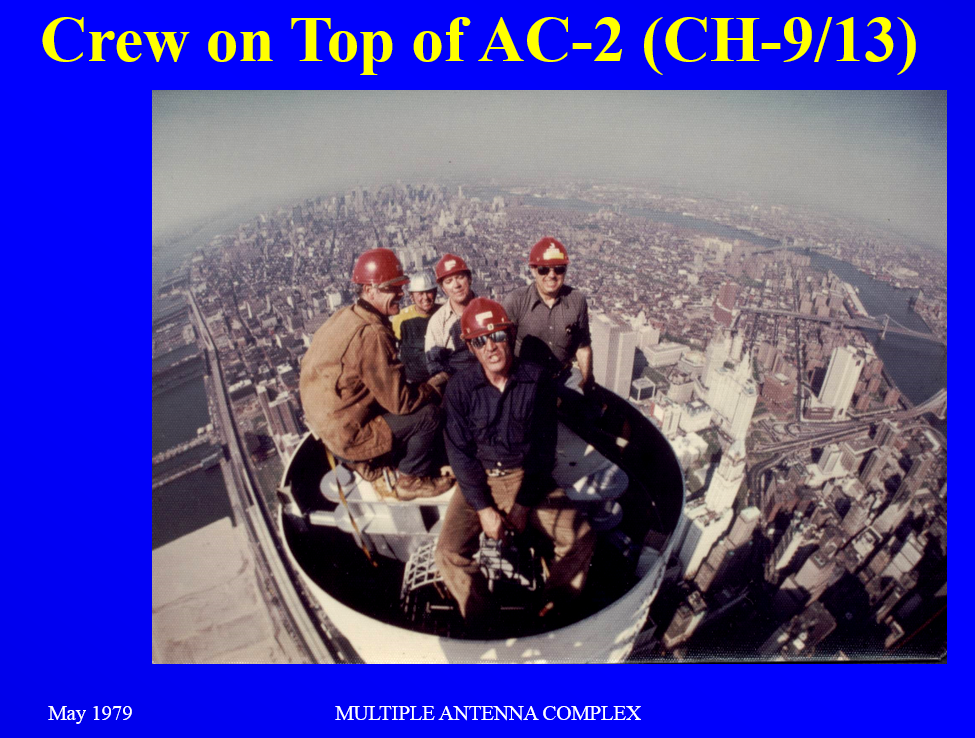 One of the final sections of the WTC antenna structure installed in 1979.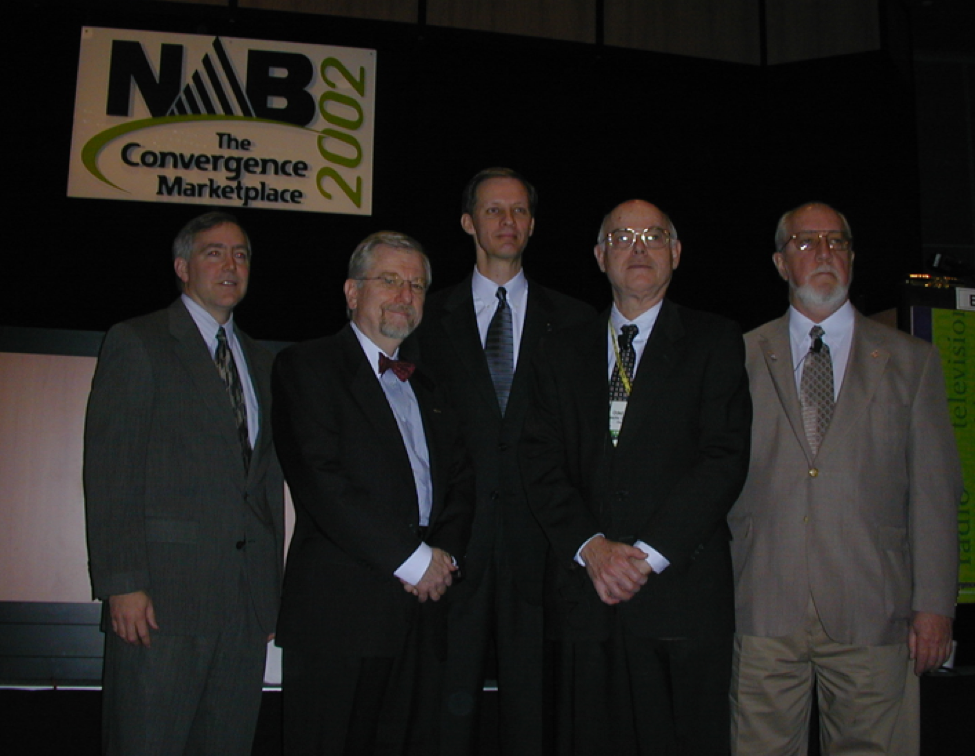 Participants in the 2002 session at the NAB Show (l-r): Lynn Claudy (NAB), William Baker (WNET), John Poray (SBE), Oded Bendov (Dielectric), Patrick Walsh (Global Teledata).