Futures Park, powered by PILOT, is a section of the NAB Show exhibit floor reserved for presentation of media-related research and development projects from around the world. Exhibits there represent the current edge-of-the-art technologies, and are presented by commercial, government or academic R&D facilities and related organizations.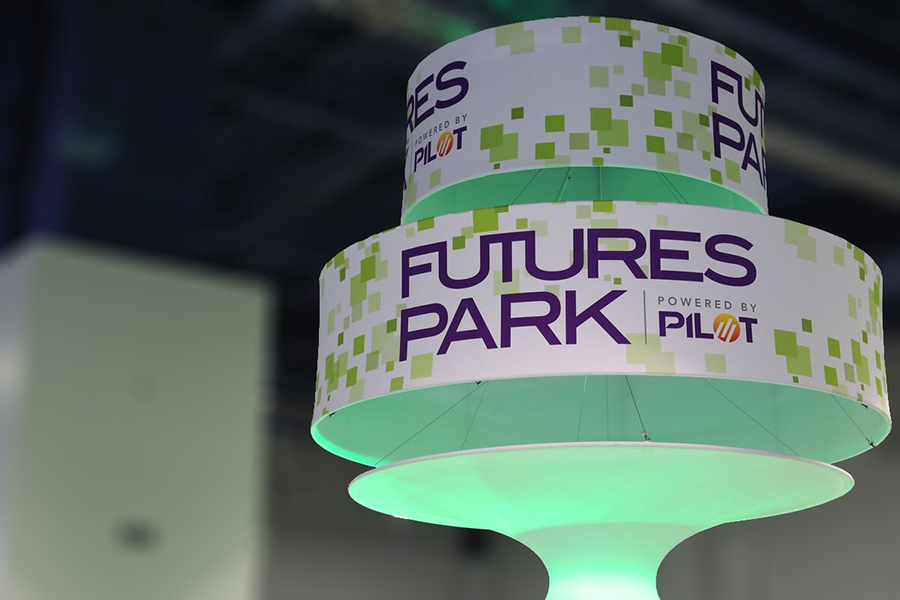 The 2017 Futures Park exhibitor lineup is now complete, and it includes a wide range of presentations – over 30 in number, hailing from at least 10 different countries.
A special area of the Futures Park this year is devoted to ATSC 3.0 developments. Ten separate exhibits in the Park's "ATSC 3.0 Pavilion" will showcase the latest technology developed for the emerging next-gen TV standard, including some live broadcast demonstrations.
Futures Park is one of three attractions in the North Hall of the Las Vegas Convention Center that comprise "Destination: NXT," spotlighting emerging technologies and solutions. The other two destinations are Sprockit and StartUp Loft, immediately adjacent to Futures Park. All three share the new Destination: NXT Theater, where presentations from exhibitors in these areas will take place throughout the Show. Combined with the nearby Virtual and Augmented Reality Pavilion, and the IP Showcase (the latter also sponsored by PILOT), the North Hall promises to be a key location for innovation exhibits at the 2017 NAB Show.
Get the details on exhibitors featured in the 2017 Futures Park on the Futures Park event page.