Since 2016, PILOT has presented its annual Innovation Challenge, offering awards to teams who best answer specific challenge questions. We've taken a slightly different approach this year in response to the pandemic's impact on remote production. For the 2020 Innovation Challenge we're looking for working and implementable prototypes that can improve decentralized collaboration for audio/video production in low bandwidth environments.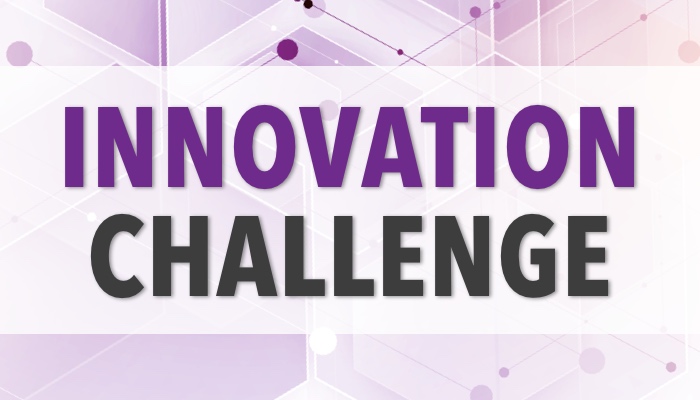 When COVID-19 first hit and orders were issued for people to work from home, broadcasters opened their apartments and houses to viewers and listeners. Basements, closets and living rooms were converted to production studios and offices.
The pandemic propelled broadcasters to rapidly expand remote production capabilities in their workflows. Broadcasters have always been creative in figuring out ways to connect to remote locations and to get the word out during challenging times, and the flexibility on display by the nation's broadcasters during the COVID-19 outbreak was nothing short of extraordinary. Broadcast engineers and technologists quickly crafted solutions to ensure that the public was protected, informed and, in the environment of social distancing, comforted.
Broadcasters operate robust environments for creating, managing and delivering news, information and entertainment to listeners, viewers and consumers. The push to remote operations due to the COVID-19 pandemic uncovered numerous areas needing innovative solutions. Content production by people physically apart coupled with varying bandwidth speeds across different locations resulted in big hurdles.
A complete and full return to onsite production is not in the near-term forecast. Many broadcasters have seen an increase in production and communication and feel that some elements of remote production will never stop. Even with the positives gained in this new environment, there are more opportunities to further enhance collaboration, maintain high quality content and keep staff safe.
So, for the fifth annual Innovation Challenge, we're looking to fund teams to develop a prototype that addresses our Challenge prompt: Develop a working prototype to improve real-time decentralized collaboration while managing live and recorded audio/video from multiple sources for media production in a limited bandwidth environment. Broadcasters should be able to implement the prototype as a supporting element within their current environment.
Through this challenge, we are looking to create an implementable prototype that allows broadcasters to expand high-quality, remote TV and radio station operations in a safe, productive and effective manner over a wide range of networking conditions. The working prototype would be available for implementation by broadcasters in April 2021, the end of the development period. Broadcasters should be able to implement it within their current audio/video production system. We expect this to be a supporting element within a broadcasters' overall production environment, not a replacement.
Some specific challenges include, but are not limited to:
Editing and transferring audio and video files in locations where bandwidth is limited, especially low upload speed
Virtualizing production tasks (e.g., screening callers for on-air shows)
Improving communication among people working remotely while engaged in live production (e.g., radio show co-hosts and producers looking at one another during a live broadcast, or news production teams directing on-air anchors while managing different audio/video sources)
The submission period is open until 5 p.m. ET on August 28, 2020, and proposals will be evaluated on the following criteria:
Feasibility – How clear is the outlined process and how likely is the team to produce the proposed deliverables and prototype? How realistic is the budget associated with the proposed deliverables?
Relevance – How well does the proposal meet the challenge question and the needs of the broadcasting industry?
Viability – How likely will this be implemented and used by broadcasters?
Up to five finalists will be selected by a panel of industry experts based on the judging criteria. The finalists will be notified in late September and will continue on to the final phase, where they will be interviewed by a panel of judges from the PILOT team. Up to two winners may be selected and notified in October 2020.
Up to $150,000 funding will be allocated among up to two winners.
I look forward to seeing the proposals and wish all participants good luck!