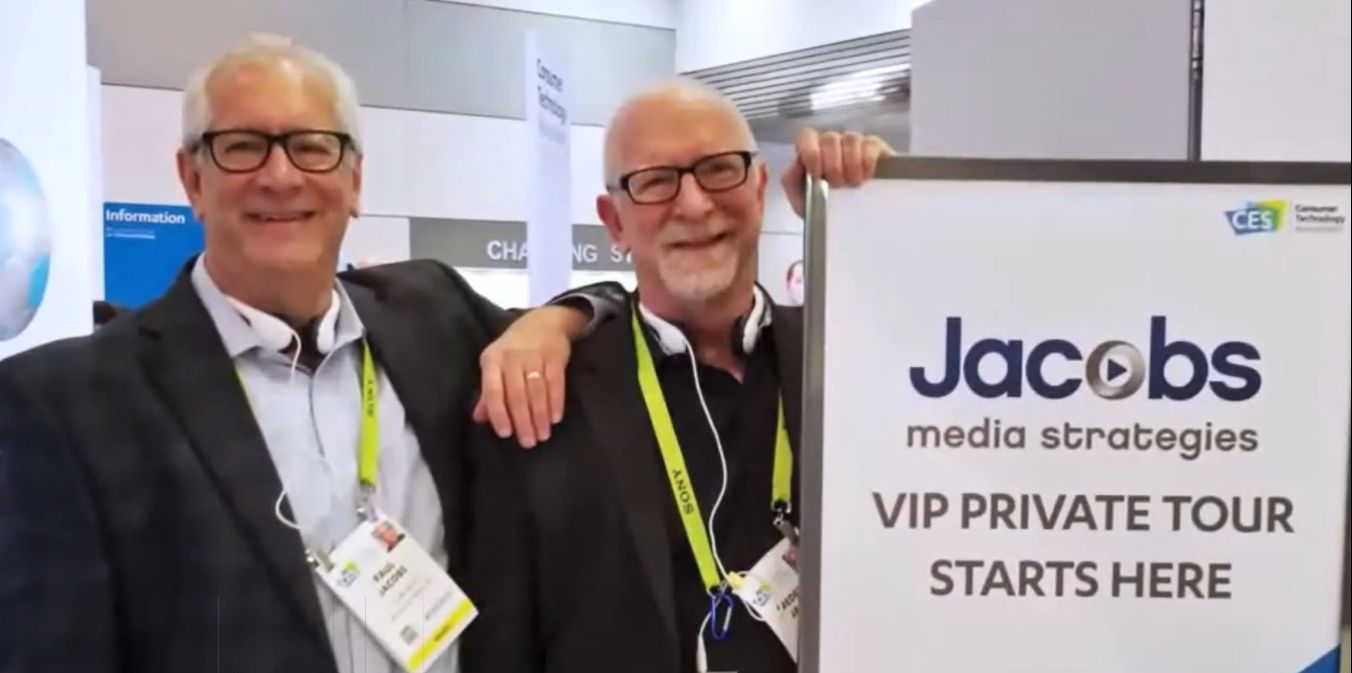 Paul Jacobs and Fred Jacobs of Jacobs Media hosted the Jacobs Media Virtual CES 2021 Tour, focusing on radio at CES, which was attended by over 200 people. Lasting over three hours, this virtual tour highlighted a number of technologies relevant to radio, with visits to virtual booths and conversations with industry executives including NAB President and CEO Gordon Smith.

This virtual tour was hosted on the REMO platform which has "tables" and "booths" that attendees can visit, each limited to four or six people. Attendees were at the tables and booths at the start and then all switched into presentation mode, where chat was used for Q&A. Attendees were periodically switched back to the tables and booths during the tour.
Some of the highlights included:
Fred and Shawn DuBravac, president, Avrio Institute, formerly chief economist and director of Research with CEA, discussing this year's themes at CES: technology and the pandemic, continuation of the virtual world beyond the pandemic, 5G, proliferation of screens, deeper integration of AI and changing methods of discovery of content to name a few. Fred noted that CES as a virtual event is having a democratizing effect, making CES content available to many who might otherwise not attend in person.
Fred interviewed Arianne Walker, chief evangelist, Alexa Auto, who gave a presentation about Alexa Auto, noting that skills specifically designed for automotive are growing (for example: pay at the pump with your voice), as are vehicle integrations of Alexa (see "Brands integrating with Alexa" slide below). There was a conversation about whether a radio station's content delivered by Alexa Auto in the car would make use of the over-the-air tuner or streaming; Arianne indicated that an Alexa Auto aftermarket device would always use streaming, however, on Alexa integrated into the vehicle, the default should be to use the tuner.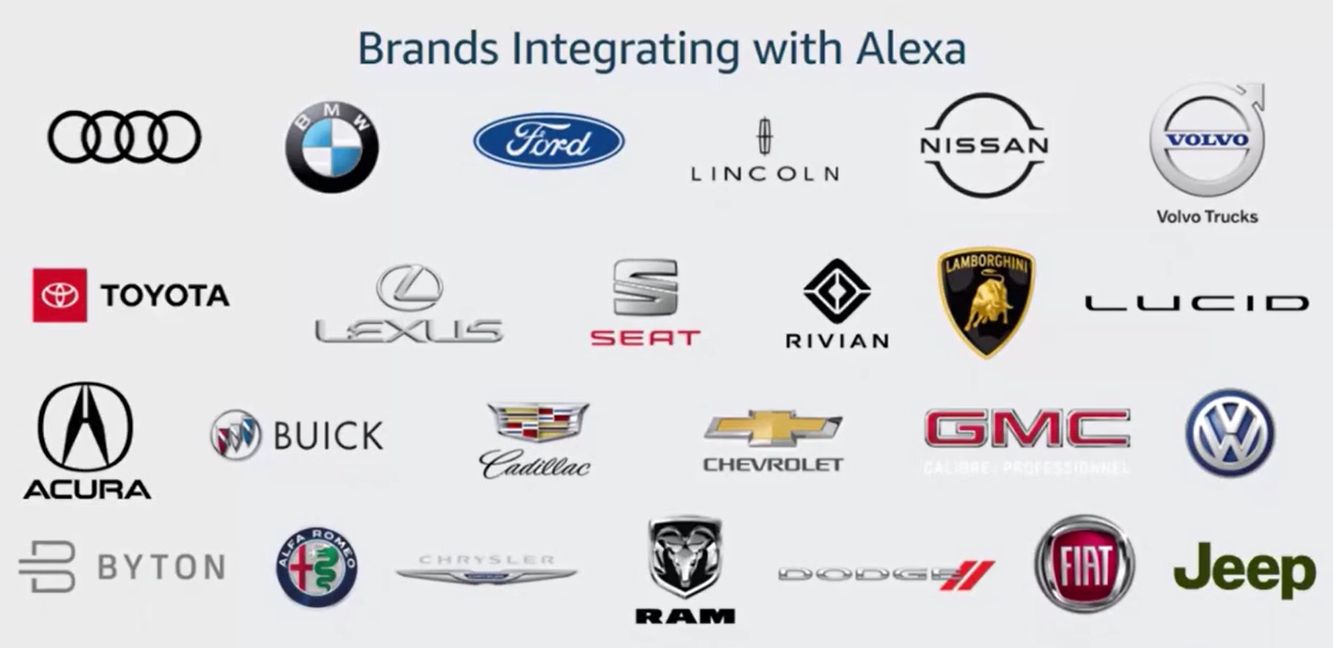 Fred and Joe D'Angelo, senior vice president, Radio, Xperi, had a great conversation about all that Xperi is doing with radio, in particular HD Radio and DTS Connected Radio technology. One of the big radio-related CES announcements was by Xperi and how they have rebranded DTS Connected Radio as DTS AutoStage, (see here for an informative video) influenced in part by the integration of TiVo services into the DTS Connected Radio. Xperi and TiVo merged in June 2020.
Fred introduced Scott Burnell, head of the developer program at Ford, who talked about the Sync 4 infotainment platform used in Ford vehicles, noting that this latest incarnation of the Sync platform supports screen sizes up to 15 1/2 inches and provides app developers with access to convenience controls, which allow Sync apps to control the radio tuner. This is the first time that Ford is supporting this feature in Sync.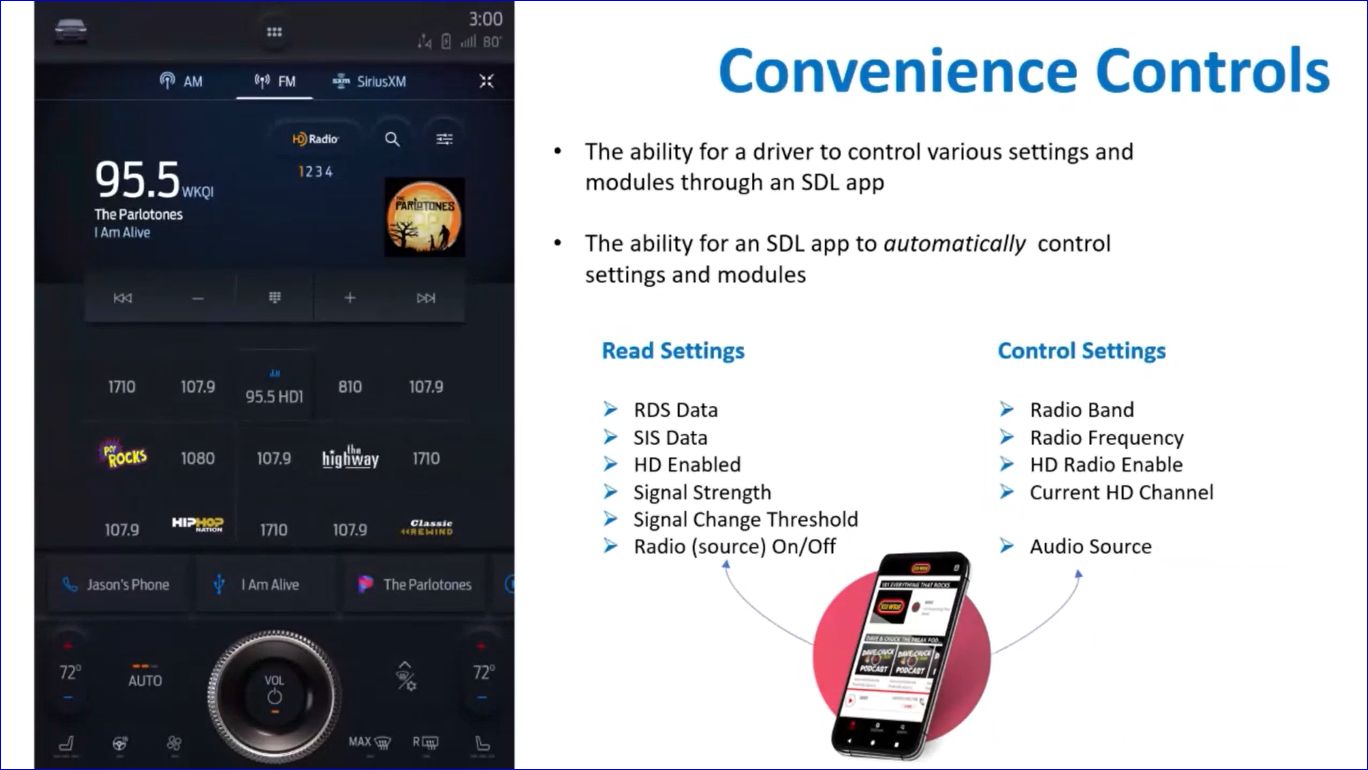 CES is planning on an in-person event in Las Vegas January 5-8, 2022, and anticipates that it will include both in-person and virtual elements.