An Exciting Future for Radio
It's not too often that the radio industry gets to focus on new technologies. Recently we have seen some big changes in the way consumers enjoy radio and their expectations for the medium. These changes are driving radio innovation.
The Radio Show is an annual event presented by the National Association of Broadcasters (NAB) and the Radio Advertising Bureau (RAB). In a few short weeks, the radio industry will learn about FM radio in mobile phones, how radio will evolve with new connected car technologies and how the radio ratings game is being challenged by new technology.
Consumers want their radio content when they want it. This has always been a no-brainer for radio broadcasters – radio is wireless and portable. Listeners can tune-in their favorite stations whenever they desire, as long as they are in the coverage area of the station.
The arrival of Pandora, Spotify and other web-based services has given traditional radio competition. Listeners are able to interact and enjoy rich visual content while they are listening. NextRadio is a technology that may level the playing field.
NextRadio allows radio broadcasters to leverage their unique local content with the visuals now commonplace on the web services. Most importantly, NextRadio works on a device that we all have with us – a mobile phone. AT&T, Sprint, T-Mobile and others have activated FM radios in many of their phone offerings and NextRadio is now available as an app in the Google Play store. Apple iPhones are not compatible yet, but that could change depending on consumer demand. NextRadio will be making big news at the Radio Show.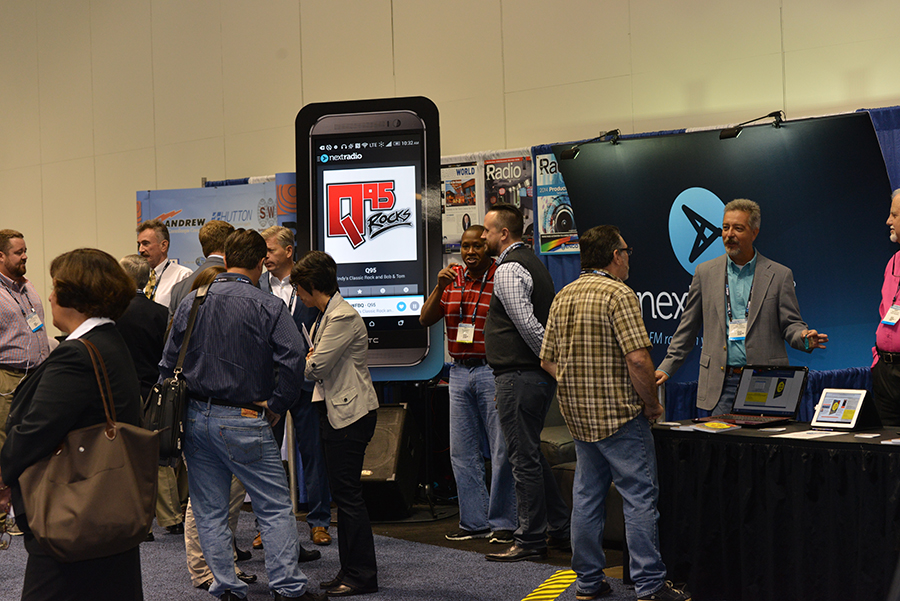 On the automotive front, the term "connected car" is becoming the mantra of the automobile industry. Car makers have quickly discovered that consumers want the same tech in their vehicles as they have at home, work, and in their pockets. Some radio broadcasters are worried that AM and FM will disappear from the new high-tech center console displays. At least one manufacturer, Ford, says this will never happen. However, consumers may be challenged finding traditional radio stations among touch displays, navigation and voice recognition. Ford's Scott Burnell says that broadcasters will need to educate listeners on the evolving world of car tech and make sure listeners know how to identify and select their stations because Pandora, Sirius, and many others will be after that same valuable car real estate and the attention of drivers. Scott will be participating in "Radio Futures: New Developments for the Connected Car" at the Radio Show.
Arguably the most controversial topic in radio today revolves around Voltair – a product that some claim affects the way ratings data is collected from listeners. That data is gathered by "PPM" devices that respond to audio watermarking within a station's program content. The controversy is based on whether Voltair can improve the capture of the watermark. Is the device "legal" or ethical to use? Does it improve the accuracy of the ratings game, or is it just smoke and mirrors? Attendees at the Radio Show will have a unique opportunity to hear from the developers of Voltair and representatives from Nielsen. The two organizations will appear on the Innovation Stage presented by NAB Labs and RAB. It's sure to be a standing room only crowd!
Digital radio on the AM band is a topic that has been discussed for many years. The question of feasibility is one that may be answered during a presentation by David Layer, NAB's Senior Director of Advanced Engineering. David will present findings from field and lab tests that show the performance of digital broadcasting on the AM band. He will discuss the challenges of AM propagation on the digital signal and the effects of man-made and natural interference. David will also cover the latest research concerning FM chips in smartphones, MDCL AM transmitter technology and more.
Technology innovation for broadcast radio was dormant for many decades. The constant evolution of the Internet and web-based content platforms have given radio a new and brighter future. You can experience part of this future at the Radio Show.