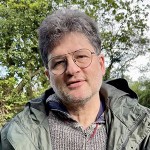 Benjamin Schwarz
is the Ultra HD Forum Communications WG Chair.
The Ultra HD Forum is proud to announce the arrival of its latest creation, which still needs a christening. As it's an irregular newsletter on Ultra HD, maybe I'll suggest that we call it IN-Ultra HD to the committee. Why irregular? Well, because we'll only be sending it when we have something that we know will interest the community at large. We aim to bring more profound insights into Ultra HD topics than what is usually available on the web. Our articles will leverage our fantastic pool of Ultra HD talent within the forum and the deep network of Ultra HD specialists beyond. And yes, if you're wondering, we can barely believe it ourselves, but there are still a few non-member experts. Rest assured, we're hunting them down one by one until they all join. If you've already had enough of our silly humor, you can just sign up for our Irregular Newsletter on Ultra HD. Otherwise, read on. My ramblings continue.
---
---
Each of our IN-Ultra HD newsletters (I'm still working out how to write it) will zoom in to a specific Ultra HD-related subject to give you some depth on the topic. Unless someone puts a gun to our head, which happens quite a lot in the Forum meetings, we will not shy away from controversy and debate. The first issue has four articles exclusively about Ultra HD "made in France." In it, we will look at:
The evolution of the French regulatory framework to introduce terrestrial Ultra HD services by 2024, with some feisty comments asking if it is too little too late for the French broadcasters, or should they be thankful for a case of better late than never?
Expert analysis on the French market from our members Harmonic Inc. and Ateme, who are particularly active in the French market (content is edited by yours truly, to have any sales pitch removed, but members fear me, so they don't try anymore).
A guest blog on a case study of the use of HbbTV in an Ultra HD service by Arte.
The Ultra HD coverage of this year's French Tennis Open, where you'll learn that overall Ultra HD uptake by international broadcasters was massively up on previous years, but that HDR was (proportionally) down and that NGA experimentation exploded.
In the pipeline for future issues, we already have ambitious plans for several thematic newsletters. Future newsletters will zoom in on:
Ultra HD coverage of the European Football Championship
Ultra HD coverage from the recent Tokyo 2020 Olympic Games
NextGen Audio experimentation by Forum members KPN and others
Core Ultra HD Forum topics we are working on in our guidelines and interoperability working groups
In-depth analysis of market take-up of Ultra HD services based on our unique Ultra HD Service tracker (you can already find a bunch of blogs by Yoeri Geutskens here)
Ultra HD Forum members are welcome to submit topics. Feel free to reach out to news@ultrahdforum.org. But whoever you are, dear reader, we hope you'll consider signing up for this newsletter and helping us spread the word.
Oh, and just in case it still isn't clear, we're expecting about one issue every month or two.