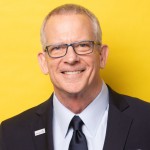 John Lawson
is Executive Director of the
Advanced Warning and Response Network (AWARN) Alliance
, an international coalition of broadcasting, consumer electronics and B2B companies.
The current COVID-19 pandemic starkly illuminates the interconnectedness of all nations regarding the health and safety of their citizens and visitors. Even before the virus began dominating the news and rearranging the way we live, the increases in frequency and severity of natural disasters driven by global warming have impacted hundreds of millions of people, often across national borders. Innovation for Advanced Emergency Alerting (AEA) is needed now more than ever.
Through support from PILOT, the Advanced Warning and Response Network (AWARN) Alliance conducted a top-line, exploratory study of the potential interoperability between ATSC 3.0, DVB-T2, and ISDB-T for AEA. We subcontracted with Azita Manson and OpenZNet as our technical partner. On a highly expedited basis, we collected data and information through a literature review and interviews with experts in the U.S., Italy, Denmark, the United Kingdom and Japan. Our findings were consistent from all sources: there are promising opportunities for interoperability on AEA between the three standards.
A working definition of AEA: Advanced Emergency Alerting includes messages that have the following UX and technical characteristics: geo-targeting; integration of rich media content; low latency from alert origination to end-user; presentation of the most urgent alerts in a 'common look and feel'; consumer customization of the types and severity of alerts they will receive; and reach to a wide range of consumer devices. 
Interoperability through HTML5 and Broadcaster Apps
In our search for convergence opportunities, we examined several key protocol layers: source of ingest, distribution and delivery, device wake-up process, signaling, alert content, communication layer between receiver and the application, and presentation layer and navigation. While several avenues for interoperability could be further explored, we found that the most promising area for harmonization among the standards lies in the presentation layer (defined in this case as the display of information received over the signaling layer, which can be further augmented by other information). All three standards – ATSC 3.0, DVB, and ISDB – are already HTML5/JS/CSS compatible. Therefore, yet-to-be developed APIs through broadcaster applications (BAs) are likely the most straightforward path to interoperability.
The experts further recommended harmonization around ATSC 3.0 for joint development of AEA. This recommendation is based on the advanced nature of ATSC 3.0 (which is "all-IP" and fully compliant with W3C standards via its WebSocket interface), the U.S. adoption of CAP, and AWARN's head-start in developing a UX and framework for Next Gen TV AEA.
The use of a harmonized AEA application may appeal to consumer electronics manufacturers as well, since a browser-based receiver can present the content without the need to interpret the information that is delivered. Interoperability at the presentation layer with a BA also enables at least some elements of a common look and feel for AEA messages regardless of the delivery system.
Openness to Global Cooperation
We also found strong interest in international, collaborative projects to harmonize alerting. All parties are interested the Washington, DC pilot project being initiated from Sinclair Broadcasting Group's WJLA, in cooperation with the AWARN Alliance and other TV broadcasters in the market. Development of UX design elements surfaced as another opportunity for cooperation between diverse players. Beyond technology integration, input from television news and creative professionals, social scientists and consumer testing would all be keys to such a research project.
The bottom line: Interoperability among the three digital transmission standards is possible. Key international players are interested in collaborative projects, and, as the COVID-19 pandemic is illustrating, cooperation on AEA across national borders is more important than ever. An urgent global need is aligning with the emergence of DTT technology solutions that can address one of the keys to resilience. The broadcasting and consumer electronics industries have a historic opportunity to step up to the challenge. Will we?
Note: For NAB Show Express, we produced a 30-minute webinar that was based on the survey. The session, Global Harmonization for Advanced Emergency Alerting: ATSC 3.0, DVB, and ISDB, features panelists from Copenhagen, Rome, and Tokyo. The video can be accessed on-demand. Registration is free.