NAB CTO Sam Matheny officially opened the NAB BEIT conference this morning with a discussion with Julius Knapp, Chief of the Office of Engineering and Technology at the FCC about repack and the transition facing broadcasters.
Next up was the Digital Futures Exchange (DFX), which opened with John Clark announcing the question for the 2017 NAB PILOT Innovation Challenge.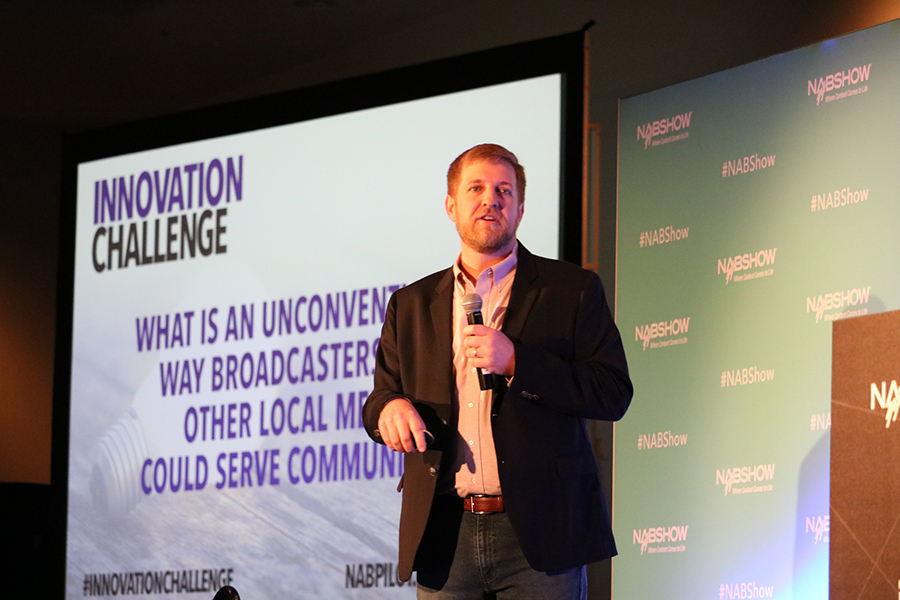 Check out John's blog on Serving Communities with the PILOT Innovation Challenge.
"What is an unconventional way broadcasters and other local media could serve communities?"
In the opening keynote at DFX, John Ellis spoke about Transportation 2.0, and the way entertainment in the car will change because of this shift.
DFX also included an informative presentation from Ken Doctor from Newsonomics, that explored the emerging models for local news.
It was standing room only for the DFX panel on VR, AI and 360.
Jeff Gibb from Amazon also joined DFX to talk about the ways local media can use Alexa to reach their audiences.
https://twitter.com/AdamWiener/status/856256293119676416
DFX also included a great session on AI and bots. The key takeaway on the session was the value of your data. Joe Procopio form Automated Insights underscored the importance of knowing your data. "No one knows your data and the value that lies within it better than you," he said.
"We are in the business of trust and credibility, we must do whatever we can to make sure we don't lose it." – 
Mike Dello Stritto, News Director, KTNV-TV
The day wrapped up with a session on Trust and the news, featuring speakers from Knight Foundation and Shareablee. Gloria Stitt, Head of Marketing and GM of Media at Shareablee, talked about "medium vs media," and asked whether it was the media or the platform that was damaging trust. She also, however, reminded the attendees of the importance of being on these platforms, saying, "You have to be a part of the game, without compromising your integrity."
Rich Landesburg from Elon University encouraged news organizations to "build a wall between journalism and opinion." Rich argues the blurring of news and editorials have contributed to an erosion of trust in news.
Join us today at NAB Show for the NAB Show opening keynote, Futures Park opening, and DSX4 Radio's State of the Digital Dash.