It's been another great year at NAB Show. Each day we've provided highlights from the show, and today we're capping off our week with some of our favorites.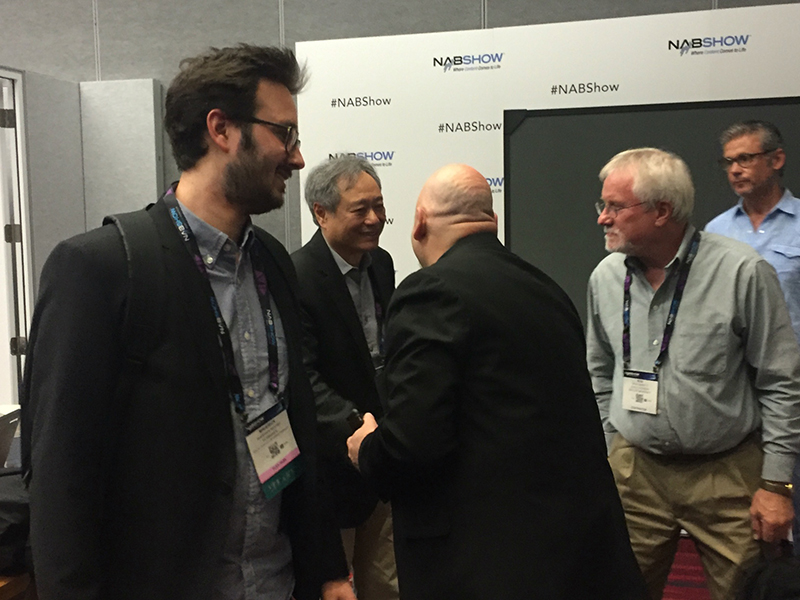 Ang Lee discussed his vision for cinema and the creative opportunities for the future of film making as a part of The Future of Cinema Conference Saturday.
"When you shoot, you're just doing grocery shopping. It's in the editing room you do the real cooking."
The award winning director of Life of Pi, Broke Back Mountain and Crouching Tiger, Hidden Dragon also released a special screening of his soon to be released film, Billy Lynn's Long Halftime Walk. Billy Lynn is the first major motion picture release to have been shot in 4K, 3D at 120 frames per second, and the results were stunning.
The keynote speaker for the Technology Luncheon was 20th Century Fox Futurist Ted Schilowitz. Shortly before his keynote, he spoke to the Technology Luncheon VIP Reception.
The presentation of the Technology Awards to the winners, Rich Chernock, Andy Laird, Adam Symson, TVGlobo and the 4EVER2 Project. Read more about our winners in our tech luncheon blog post.
The Digital Futures Exchange brought together the best of the best for an unscripted, interactive discussion of digital trends, strategies and examples for local markets.
It was a big show for ATSC 3.0. In addition to the ATSC 3.0 Consumer Experience, PILOT showcased both a Live Broadcast of ATSC 3.0 and the Home Gateway project that showed some of the capabilities made possible by the next generation standard.
FCC Chairman Tom Wheeler toured the show floor on Wednesday with NAB CTO Sam Matheny.
Broadcast Engineering Conference
The BEC wrapped up on Thursday and was packed with great technical papers on the pressing issues in our industry.
Thanks to Our Baylor Interns