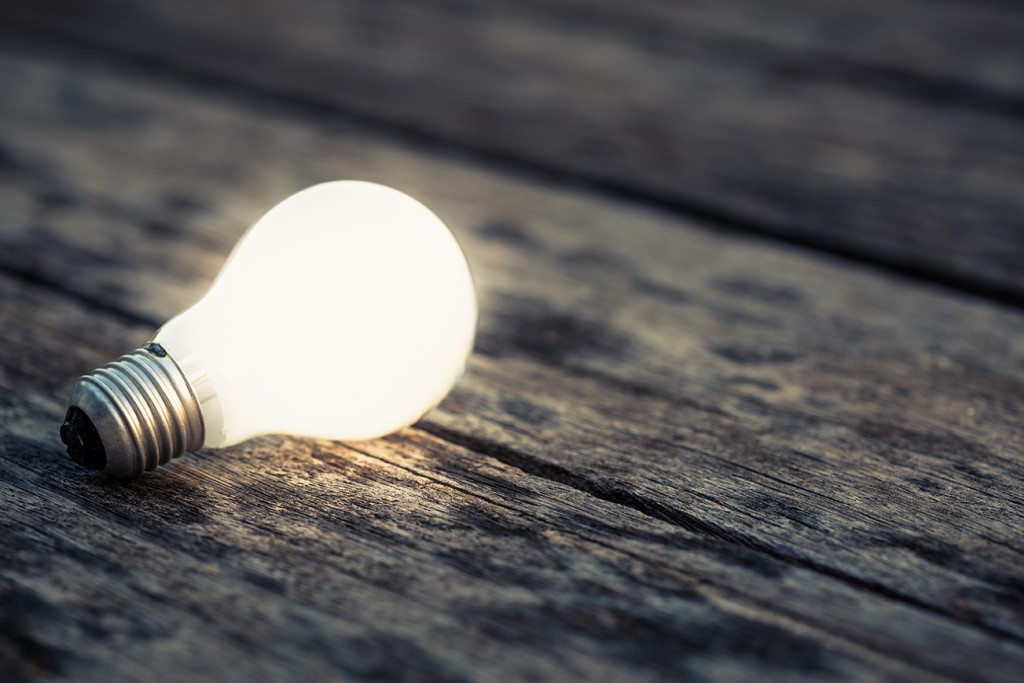 We wanted to know what technologists in our industry are excited about and expect (or hope) to see in 2022, so we asked the NAB Technology staff and a few other luminaries in the industry if they had anything to share. They did.  This compilation of predictions is our way to wrap up 2021 by looking forward to 2022.
Kickstarting the ATSC 3.0 market conversion
Transitioning a single station in each market to ATSC 3.0 is only the beginning. Our broadcast industry must work closer with MVPD's to allow the full transition to ATSC 3.0 as quickly as possible.   This can be done by incorporating MPEG-4 compression for all ATSC 1.0 stations diginets. The second focus should be directly feeding higher quality program feeds (main channel and diginets) directly to MVPD's.  This action could more easily allow broadcasters to transition more than a single ATSC 3.0 station in each market and would significantly speed up ATSC market conversions.
Harvey Arnold, vice president of Engineering, Sinclair Broadcast Group
---
Talking with, not talking to our devices
More talk. In 2022, we'll see an explosion of voice-based services. We're able to talk to our devices now, but next year we'll be talking "with" all those devices. Whether it's a car, TV, radio, phone, or appliances in your home, you'll find that you're talking more than ever. As children, we quickly learned how to communicate with our voices. The voice platforms are growing up and learning to do the same. Those conversations will be more natural, and we'll all get more comfortable talking with the platforms.
John Clark, executive director of PILOT, National Association of Broadcasters
---
Claudy's crystal ball
Here are some bold, audacious, ridiculously out-on-the-edge predictions about what could happen in 2022 with NEXTGEN TV (aka ATSC 3.0):
I predict that at least four of the top ten Nielsen markets will have NEXTGEN TV stations on the air in 2022. Wait… 5 stations launched in Atlanta in August, 10 stations in Houston, 3 stations in Los Angeles and 5 stations in Washington DC went on the air in December—that prediction already came true in 2021. Woops!
Okay, I predict that the entirety of a major TV manufacturer's big screen TV product line will be NEXTGEN TV-capable in 2022. Wait… all of Sony's 2021 product line included NEXTGEN TV capability. That prediction is already reality.
How about this– I predict that at least one market will have a double-digit number of NEXTGEN TV stations on the air. Wait… the NEXTGEN TV market launch in Houston in December 2021 included 10 stations. So that's already happened too.
One more attempt–I predict I'll be able to attend, for the first time since 2019, a major in-person broadcast conference in 2022. Wait… ATSC had a very successful 200+ person Next Gen Broadcast Conference in Washington DC in August 2021. So that's not a prediction for 2022 either, but it inspires me to give it one last try.
in 2022 we'll have a very successful way-more-than-200-people NAB Show in Las Vegas where all the existing and future NEXTGEN TV technologies will be on full display in the exhibit halls, discussed at length in the conference rooms and talked about constantly in the hallways and hospitality suites—yeah, that's my prediction!
Lynn Claudy, senior vice president of Technology, National Association of Broadcasters
---
Content, Content, Content
The benefits of ATSC3 in the next couple of years are exciting.  However, technology (ATSC3, OTT, Digital, etc.) not withstanding, content is still why they watch and come to our sites.  Will we be able to take advantage of the lessons learned during COVID and use to our viewers benefit and ultimately create more and better content?
Brady Dreasler, director of NextGen Technologies, Gray Television
---
All-digital AM usage expands
AM broadcasters in the US may now replace their analog AM with an HD Radio all-digital AM signal.  A handful of broadcasters made the leap in 2021 and my prediction is that we will see more stations do the same in 2022.  There are a number of benefits to all-digital AM, including improved audio quality, reduced adjacent-channel interference, expanded coverage and support for metadata such as song title and artist, but of course on the flip side all-digital AM signals are not receivable on analog radios.  So far, all of the AM stations switching to all-digital have FM translators or affiliated FM radio stations (supporting rebroadcast of the AM content) which means their signals are still receivable on analog radios, but at a different dial position.  As the number of automobiles with HD Radio receivers continues to rise over time, whether to switch or not will become an easier question to answer.
David Layer, vice president, Advanced Engineering, National Association of Broadcasters
---
Artificial Intelligence to play significant role in broadcasting
Artificial Intelligence (AI) will begin to play a significant role in broadcasting. It could take many forms ranging from content creation and conversion, inventory analysis, relationship management, weather forecasting, automated captioning, translation, asset recognition, or some other application. These will not be fully enabled, self-contained solutions, but incremental tools that, when combined with human expertise, deliver measurable operational improvements.
Sam Matheny, chief technology officer and executive vice president of Technology, National Association of Broadcasters
---
NEXTGEN TV covers 50% of US households
More than 50% of the US households will be within NEXTGEN TV coverage map in 2022, and those households will potentially be able to receive NEXTGEN TV signal over the air. It is estimated that the TV manufacturers will be selling about 10,000 ATSC 3.0 enabled TV sets per day in the US market in 2022. However, there is no reliable data about the number of NEXTGEN TV viewership in the markets where NEXTGEN TV has been deployed. To validate the business models, the broadcasters will want to know how many people will be watching the NEXTGEN broadcast content. Fortunately, there are several available solutions, including a prototype developed by NAB, for audience measurement. I believe that broadcasters will experiment with those NEXTGEN TV audience measurement techniques to justify the investment in NEXTGEN TV and to find new opportunities.
Tariq Mondal, vice president of Advanced Technology, National Association of Broadcasters
---
Offsetting subscription fatigue and accelerating the future of work
Consumers face myriad video streaming options, ranging from major entertainment brands to smaller, more narrowly focused services. However, while the number of streaming services is seemingly endless, the depth of consumers' pockets is not, and, consequently, consumers are beginning to suffer from subscription fatigue. Research has shown that churn has risen in line with the increasing availability of SVOD services. Therefore, a growing number of free ad-supported streaming TV services (FAST) are launching, hoping to avoid this problem of subscription fatigue among consumers. Additionally, the growth of FAST services as an alternative to paid services will accelerate the development and adoption of new streaming ad formats, especially on connected TVs (CTV).
2021 was a transformative year for the world of work, with the pandemic accelerating a historic shift towards remote working. While some workers have returned to the office, most businesses have started to adopt a hybrid work model to give employees more flexibility. In 2022, companies will be looking to expedite their digital transformation efforts by adopting new edge powered technologies that support the future of work. Edge security solutions like SASE will help businesses better match the new workforce dynamic with their increasing utilization of cloud technologies and SaaS solutions.
Ariff Sidi, general manager and chief product officer, Edgecast
---
Hybrid Radio dashboards bring new life to HD sub channels
Demos of Hybrid Radio enabled dashboards rolling off new car lots show HD subchannels sitting in the same "tier" as their HD-1 counterparts. Consumers using these dashboards will not know the difference between a "main" station and subchannels. Therefore, Hybrid Radio dashboards will end up being the catalyst to finally seeing HD subchannels having true potential as they are no longer buried in dashboard interfaces. The true pay-off won't be available for years to come as Hybrid Radio prevalence is a ways away.  However, 2021 will be the year that radio broadcasters open their eyes to this new opportunity and start putting plans in place.
Jeremy Sinon, vice president of Digital Strategy, Hubbard Radio
---
ATSC 3.0's AEA demonstrations
2022 will be the year that multiple broadcasters will demonstrate their own versions of AEA (Advanced Emergency Information).  This will trigger discussions (and hopefully agreements) on a common "look and feel" to the public.
Pete Sockett, director of Engineering and Operations, Capitol Broadcasting Company