Those seeking the latest update on the progress of NEXTGEN TV broadcasting (also known as ATSC 3.0) need look no further than the FCC's Electronic Comment Filing System website, where comments were filed last week in response to the FCC's Third Further Notice of Proposed Rule Making (FNPRM) on Next Generation Broadcast Television. Released on June 22, with August 8 as the deadline for comments, one of the main motivations for the FNPRM was to gather industry input on several looming deadlines for sunsetting certain provisions of the November 2017 Report and Order, which originally authorized permissive use of ATSC 3.0. But the FNPRM asked other questions, too…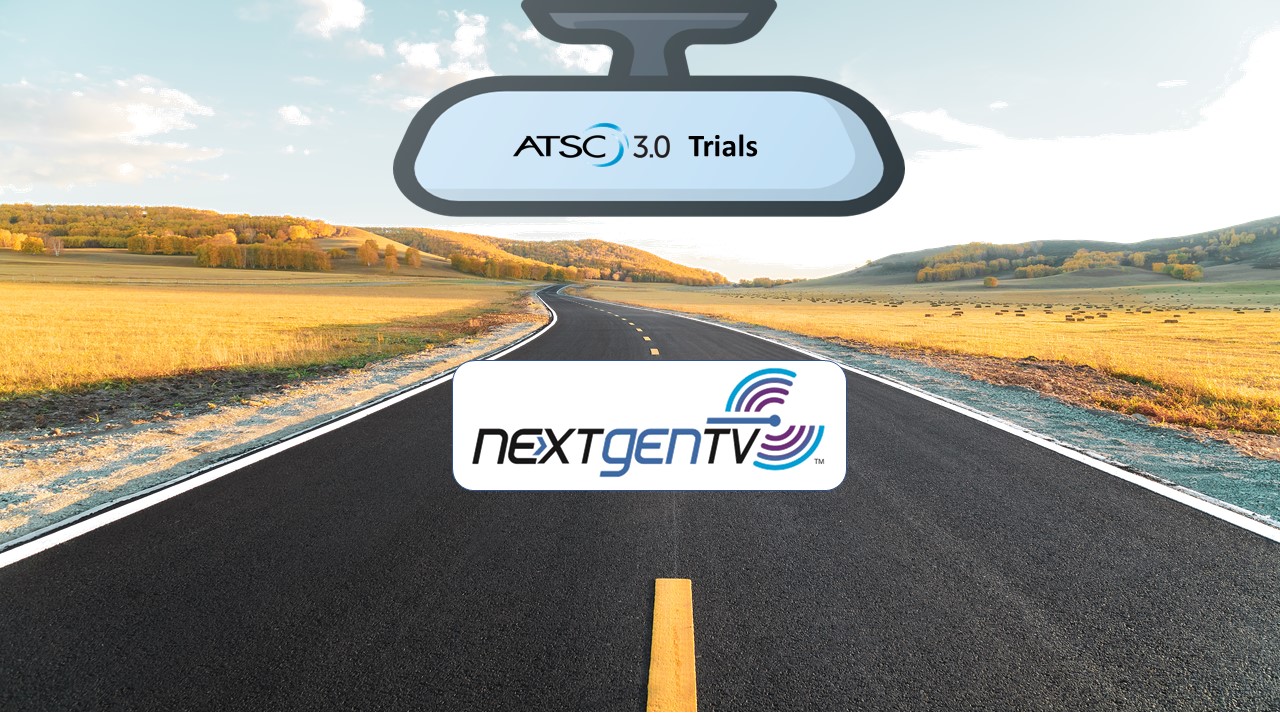 To be sure the comments submitted include many opinions and positions expressed about the intricacies and nuances of legal regulations surrounding NEXTGEN TV, the resolution of which are important for continuing and eventually completing the transition. But the FNPRM also requested input on a variety of "how's it going" questions, including the overall status of the ATSC 3.0 marketplace, beginning with the threshold question of whether "broadcasters still consider ATSC 3.0 to be a trial technology and the extent to which broadcasters intend to fully transition to 3.0 at some point."
For those with even casual involvement with ATSC 3.0, the basic question of whether ATSC 3.0 is a trial technology was settled long ago. Perhaps ATSC 3.0 was a trial in early 2016 with the first industry-led field test of the ATSC 3.0 physical layer at the NAB/CTA ATSC 3.0 test station at WJW in Cleveland, Ohio. Or the first live public end-to-end demo of ATSC 3.0 at the 2016 NAB Show. Or maybe Pearl TV's announcement of the Phoenix Model Market in 2017. But the trial phase of ATSC 3.0 was successfully concluded and is way back in the industry's rearview mirror at this point. Here's the marketplace reality of ATSC 3.0 as reported by various filers to the FCC:
Service in 52 markets covering more than 60 million U.S. households.
Service in more than 20 additional markets likely launched before the end of 2022.
Access to the Big Four networks (ABC, CBS, FOX, NBC) in 29 markets.
4.5 million ATSC 3.0-capable sets expected to sell in CY 2022, an average of about one set sold every seven seconds or over 12,000 sets sold per day.
Consumers will soon have 120 models of NEXTGEN TV sets from four manufacturers to choose from, with more on the way.
The FCC itself noted that at the time of issuing the FNPRM, there were 250 full power commercial station licenses, 10 noncommercial educational TV stations, 15 Class A TV stations and 31 low power and TV translator stations.
Pearl TV's comments summed up the situation well, citing the number of markets with NEXTGEN TV service and the number of available models of NEXTGEN TV sets (check out WatchNextGenTV.com for up-to-date numbers), and concluding that "NEXTGEN TV has inarguably progressed to a commercial phase, albeit in the early stages." ONEMedia offered essentially the same message, noting that, "With coverage of more than 50% of U.S. television households, ATSC 3.0 is no longer a "trial" technology." And NAB's comments answered the FCC's question directly:
"The FNRPRM asks whether broadcasters view ATSC 3.0 as a trial technology at this point. The answer is emphatically no. […] [B]roadcasters have made great strides in deploying ATSC 3.0 service and the consumer equipment market is developing rapidly. Beyond the progress to date, broadcasters view ATSC 3.0 as critical to the future health of their industry."
Perhaps we could all agree that if ATSC 3.0 technology is on trial for being just a trial, the defendant has won their case, the trial is over and ATSC 3.0 deserves recognition as a solid marketplace reality, both currently and for the future.
For those interested in reading the FNPRM and FNPRM comments, go to fcc.gov/ecfs/search/search-filings and in the "Specify Proceeding" field enter the docket number for the NEXTGEN TV Proceeding, which is 16-142. Reply comments are due on September 6. Instructions on how to file comments are at  fcc.gov/ecfs/filings/standard.
And here's one last quote from the FNPRM comments, speaking about over-the-air broadcasting generally, and therefore indirectly addressing the prospects of ATSC 3.0's future, coming from the Consumer Technology Association (CTA). CTA touted the growing popularity of free local broadcasting, saying,  "CTA estimates that nearly a third of homes has an antenna and that this percentage will grow. For example, CTA projects that more than 8 million antennas will be sold in 2022 alone." It seems that providing free access to highly desired and trusted national and local media content is still a worthy consumer proposition.