With Amazon expected to ship 10 million Alexa enabled units by year end, the voice user experience is quickly becoming part of our lives.
This webcast is the first in a quarterly series of webcasts on Voice Interactivity.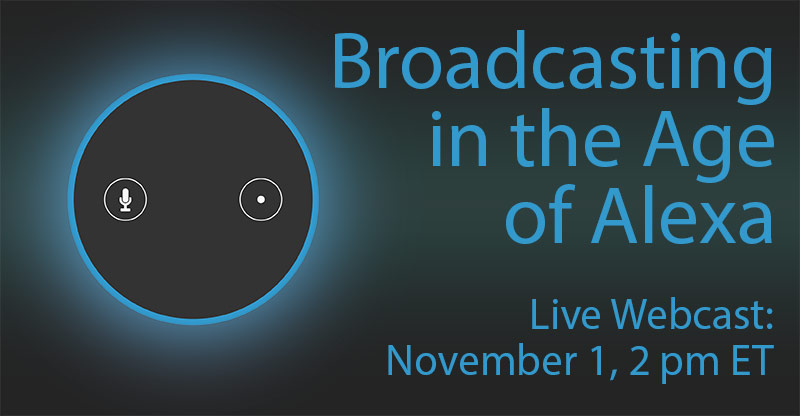 In this webcast, we find out where the opportunities lie for broadcasters in this space, and explore ways to capitalize on the recent surge in at-home listening. We also discuss how we can differentiate ourselves from the 15,000 skills already available on the Alexa voice platform alone.
The webcast is free to NAB members and $99 for non-members.
Our Panel Includes:
Henry Cooke, Senior Producer / Creative Technologist, BBC R&D
Bob Kernen, Chief Operating Officer, jacapps
Steven Radley, Senior Vice President, Product Innovation, iHeartMedia
Brian Savoie, Senior Director, Technology Education and Outreach, NAB (moderator)