With the winter holiday season passed, it means that the annual Consumer Electronics Show is now upon us. CES is a great place to explore the range of the possible in new consumer electronics devices and services. While not all of the exciting new technology will find its way to the marketplace, exploring this event is an effective way of understanding the direction that device manufacturers are heading.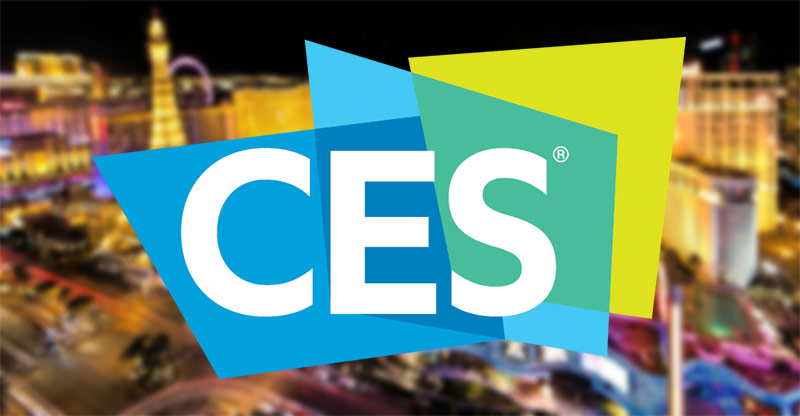 For broadcasters, it is ever more important to witness for ourselves the changes occurring in the consumer technology marketplace since more of our content is being consumed on those devices.
Some of the key developments to explore at CES 2018 include:
Intelligent assistants (Alexa, Google Assistant, and many others)
Autonomous vehicles and connected cars
5G and next-generation wireless technology
Smart homes and Smart Cities
New display technology
Keynote Highlights
The major keynotes are a great way for manufacturers and other tech leaders to try out ideas and get reactions from the industry. They are generally free and provide insights from high level executives at well-known mega-corporations about what they are focused on at present and in the near future.
Keynotes impacting our industry will be delivered by:
Content and Exhibits for the Key Topics
Diving into the key topics above, let's explore some of the content (be sure to check and see if additional fees are required) and key exhibitors who will have a presence at CES this year.
Intelligent assistants (Alexa, Google Assistant, and many others)

Google Assistant has reserved several locations around the LVCC to discuss Google Assistant's place in the smart home
There will be an Alexa booth in the Central Plaza at the LVCC
There will be a great deal of conference programming dedicated to Intelligent Assistants. Here are some select sessions:
Autonomous vehicles and connected cars

CES has become somewhat of an auto show and these auto exhibits are likely to showcase the latest and greatest in digital dashboard technology. Be sure to check out the automaker exhibits in the LVCC North Hall

Kia (booth 7029)
Hyundai (booth 6329)
Nissan (booth 5431)
Honda (booth 7923)
Toyota (booth 6906)
Daimler AG (Mercedes-Benz, booth 4631)
Ford (booth 5002)

Connected Vehicles: The Next Leap panel, January 9 10:15 – 11:15 (N256)
NAB will be sponsoring GENIVI's CES 2018 Networking Reception at the Bellagio Hotel (January 9, 6 – 9:00 PM, email marketing@genivi.org for an invitation passcode.)

5G and next-generation wireless technology
New Television Technology

Samsung, LG, and Sony will have new displays to showcase. Will Samsung have more QLEDs? LG will be featuring the largest and highest resolution OLED screen to date – an 88" 8K OLED. Sony will also be showcasing their current top of the line OLED displays including the XBR-77A1E.
What Will TV Look Like in 2020? (January 10, 11:30 AM – 12:30 PM – LVCC N261)
Other places to explore
Eureka Park – start-ups and bootstrap innovators are crammed together at the Sands. It's exciting, cutting edge, and you often get to meet the inventor or innovator him or herself.
C Space – At the Aria, a marketer's dream. You see a series of panels and talks from some of the biggest brands on the planet. It's a great place to network and learn.
Planning your trip
For newcomers, CES can be overwhelming. Advanced planning will definitely help. The best bet is do your research in advance of the show. The CES website is fairly complete and should be the first place to put together a floor plan. Just diving in and wandering is not a good idea unless you have vast amounts of free time to match the vast amount of floor space covered by the exhibits, as well as the stamina and shoes appropriate for walking on concrete for long distances.
New attendees want to go to the exhibit floor and conference sessions, but there is never enough time for both. You should allocate about 3 – 4 days. In that time, you won't be able to see everything that is available, but you will be able to cover a plan that you have created.
The daunting size and scope of CES has led a number of experts to assume the mantle of CES tour guide. Perhaps the best known, Shelly Palmer, was dubbed by Re/Code as the "The King of CES Tour Guides."
For the second year running, radio executives can look forward to their own tailored tour. Fred Jacobs, Owner of Jacobs Media, will be leading these tours and states, "Because of how daunting CES can be, we started the Jacobs Media CES/CEO Tour last year. It was so successful that for CES 2018, we're taking two tours of broadcast execs through the LVCC. We'll be visiting exhibitors as diverse as Ford, Amazon, Qualcomm, and Google. It's always exciting to be in this vortex of innovation and inspiration. It's great that more and broadcasters are excited to experience CES."
Jacobs is promising that the attendees will see the latest and greatest in digital gadgetry. He states, "Technology is moving at breakneck speed, disrupting just about every industry in its path. CES is the nexus of innovation driving all this change. It's an amazing environment – 170,000+ attendees strong, spanning 2.7 million net square feet with 3,900 exhibitors. In many ways, it's overwhelming, especially to a first time attendee." Jacobs concludes, "Last year, smart speakers were a big hit. We saw "Alexa" embedded in many different products – robots, home security systems, and even in car dashboards. We're expecting to see many different variations as more and more brands jump on the bandwagon. It's all part of the audio renaissance. "
Tips from the veterans
Veteran CES attendees only go to the exhibit floor and any outside meetings they've set up in advance. They spend most of their day on the floor walking and talking to the newest and greatest exhibits. While many of the exhibits are in the north, central, and south halls of the LVCC, you should set aside time to explore the innovation area which recently has been located at the Sands Expo center (attached to the Venetian) and for a treat, wander the 29-31st floors of the Venetian Tower for a look at the High End Audio exhibits.
Special thanks to following for their contributions to this piece:
Winston Caldwell
Fred Jacobs
Lynn Claudy
David Layer
John Clark