As CES kicks off, we put together this list of sessions, events and links that broadcasters may find of particular interest when attending the virtual gathering.
Join these PILOT Members at CES 2021

Nielsen will explore audiences everywhere—uncovering and discovering what they want—so businesses can make media decisions that count.
---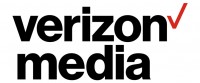 Verizon Media will discuss the future of ad tech, highlight 5G innovations, and deliver insightful thought leadership for the year ahead.
---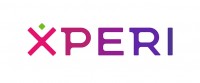 Xperi and its brands (DTS, HD Radio, IMAX Enhanced, Invensas, TiVo) will be participating as a premium exhibitor at CES 2021. Xperi staff will be available to meet during show hours.
---
General Information
What's next for NEXTGEN TV? ATSC at CES
Consumer Devices – TVs, phones, STBs, SOC, and more
Consumer Services – better TV, distance education, apps, deployments, audio services, advanced emergency messaging
Future-in-the-Making – labs and testbeds around the world developing the future of NextGen TV
CES 2021 Innovation Awards
The CES Innovation Awards is an annual competition honoring outstanding design and engineering in consumer technology products.
---
Monday, January 11
Verizon Keynote: 6:30 p.m. EST
Verizon Chairman and CEO Hans Vestberg will deliver the CES 2021 kickoff keynote address, discussing 5G as the framework of the 21st century, the essential tech of the present and accelerated tech of the future to move our global community forward, such as telemedicine, tele-education and more.
---
Tuesday, January 12
Next Generation TV in Focus: 7:30 a.m. EST
With the advent of 8K Ultra HD and NEXTGEN TV, a revolution in TV is coming, and with it will come advanced display technologies giving consumers a taste of truly immersive viewing experiences. How are consumer expectations going to change and how are leading manufacturers aiming to meet — and even exceed — those expectations?
The 2021 Consumer Engagement Playbook: 7:30 a.m. EST
Will 2021 be the year when the potential of 5G is finally realized? As the cookie crumbles and marketers find new ways to coax insights from their customers, will addressability and personalization be truly achievable? Many long-awaited, hotly anticipated tech advances — and restrictions — of 2021 will usher in a new round of challenges and opportunities, and some savvy players are more ready than others. If you want to understand the consumer engagement playbook of 2021, spend some time with the people who are writing it.
General Motors Keynote: 9 a.m. EST
General Motors Chairman and CEO Mary Barra's keynote will share a closer look at GM's transformational strategy to advance mobility for communities around the world. Laying the foundation for an all-electric future is just the beginning.
A Biden Administration's Approach to Technology and Innovation: 10:15 a.m. EST
In January 2021, the United States will inaugurate Joe Biden as its 46th President. With a new president comes a new approach to technology and trade policy. How will the new administration approach technology, innovation and competitiveness issues? Join us for an engaging conversation on these topics and more.
Vehicle Tech Innovations Consumers Want: 12:10 p.m. EST
In an era where vehicles are becoming connected to cities, to passengers and to each other, what kind of transportation experience will consumers expect? Explore the future of consumer vehicles and the innovations that will change the driving and passenger experience.
The Great Unbundling in Video: 1 p.m. EST
The rise of streaming services has created more customer choice than ever. Competing in this new ecosystem has forced traditional content wholesalers to learn how to be direct-to-consumer brands, and the large, monolithic bundles of the cable TV era have had to learn to compete with lower-priced skinny bundles and standalone apps. Explore what the increasingly unbundled video landscape looks like in the 2020s, how companies can best position themselves for the future and how traditional video services can position themselves successfully in this new era.
Streaming's New Era: 1:45 p.m. EST
The year 2020 may mark the period that streaming platforms became the ubiquitous way audiences consumed content and left traditional media companies behind. Streaming platforms have experienced a 400% increase in subscription growth since March 2020. How do streaming brands continue to grow and innovate in this new era and not get lost in the noise?
Broadband for All: 5:45 p.m. EST
High-speed internet is critical infrastructure for innovation, education and small business and yet underserved communities globally can't access this technology. How are innovations and partnerships helping to solve this problem?
ATSC 3.0 at the Consumer's Fingertips: 7 p.m. EST
Moderator: Madeleine Noland, President, ATSC
Panelists:
Steve Koenig, Vice President of Research, Consumer Technology Association
Mark Aitken, Sr. VP of Advanced Technology, Sinclair Broadcast Group
Alfred Chan, VP of TV and Smart Home Business Unit, Mediatek
Nick Kelsey, Chief Technical Officer, SiliconDust
John Taylor, Senior Vice President, LG Electronics USA
ATSC 3.0 Powers Distance Education: 8 p.m. EST
Moderator: Jerry Whitaker, VP of Standards, ATSC
Panelists:
Lonna Thompson, Executive VP, Chief Operating Officer & General Counsel, Americas Public TV Stations
Todd Achilles, Chief Executive Officer, Evoca
Fred Engel, Chief Technology Officer, UNC-TV Public Media North Carolina
Aby Alexander, President, Americas, Thomson Broadcast
---
Wednesday, January 13
Trends in Mobile Communications: 9:45 a.m. EST
Accompanying the long-awaited release of 5G networks is a generation of 5G-enabled phones, the devices ready to showcase to consumers the benefits of 5G in real life. What are the trends driving 5G handset adoption and what might be next, after wider 5G rollout?
Is Big Really Bad? What to do about Big Tech: 9:45 a.m. EST
Some D.C. policymakers are concerned about the perceived power of large tech platforms and have proposed solutions from break-ups to merger bans. Others point out that attacking our own successful companies could harm our consumers, our economy, and our international competitiveness. What — if anything — should we do about Big Tech?
Technological Megashifts Impacting our World: 9:45 a.m. EST
Percolating underneath today's social, economic, and political transformations are technological megashifts that together will reshape the world. On the cusp of an era of creative disruption like never before, Pulitzer Prize winner Thomas Friedman will be joined by renowned AI expert and Dan David laureate Prof. Amnon Shashua to explore the global impact of AI. Together, they will raise fundamental questions related to the ethics and values governing today's technology, the challenges facing a rapid pace of change and automation, and solutions for maximizing opportunities in a world that is fast, fused and deep.
5G's First Year: From Insights to Innovation: 11:30 a.m. EST
Carriers have begun lighting up 5G and new spectrum has been made available. In this panel, we'll explore 5G's first year from the customer — businesses, government — and supplier — carriers, vendors — perspective with a discussion on use cases and value creation. Panelists will also reflect on lessons learned around spectrum, architecture fiber deployment and key takeaways to fuel 5G.
Show Me the Money: Unlock Addressable Advertising: 2:30 p.m. EST
Addressable advertising will transform the value equation for the nearly 30 billion hours of linear TV consumed monthly. Programmers will unlock increased value for their ad inventory and advertisers will reach more targeted consumers. Until now, addressable advertising on linear TV was set for limited inventory. While the industry has progressed, questions remain about how to measure both addressable and under addressable ads.
Video and CTV – Get the Complete Picture: 4:15 p.m. EST
Video is arguably the most powerful advertising medium to deliver a brand's story. Upwards of 40% of the world's population (~3 billion people) are digital video viewers, according to eMarketer, and CTV in particular is experiencing explosive growth. When it comes to video quality, however, traditional safeguards suffer from a number of gaps. In this session, DV will highlight innovations in video measurement that can help advertisers maximize campaign performance across all video environments and devices.
---
Thursday, January 14
Future of TV & Streaming: Programming Strategy – Advertising – Multi-Platform Packages: 3:00 p.m. EST
Billions of viewers worldwide are engaged 24/7 with their video screens. Somewhere between Netflix, Amazon, Streaming Apps and cable packages resides the future of what was once known as "Television". Technology has teamed up with media, advertising and Hollywood and a new industry has been unleashed. It's going to be a bumpy ride!