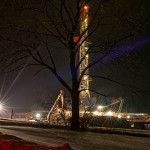 The PILOT Innovation Challenge sought ideas for unconventional ways broadcasters and local media could serve communities. Immersive Storytelling & an Ethic of Care won an Innovator Award, with their project that experiments with digital storytelling platforms and determines if interactive, augmented reality and virtual reality storytelling can help develop an "ethic of care" in viewers.
The fire from fracking flickered in the night sky. The face of the land in a small Pennsylvania town changed forever with cracks and curves from machines. The faces of the citizens in the town hidden from the camera in fear of retaliation from the powerful oil and gas companies, but when someone born and raised in Colorado turns off the screen do they care? Do they have empathy for a small town on the other side of the country?
One NAB PILOT Innovation Challenge finalist, Immersive Storytelling & an Ethic of Care, looks to find the answer.
"Part of this idea of the ethic of care is getting people to feel this sort of engagement and a wanting to care more about that story," Associate Professor of Journalism at the University of Colorado Boulder Dr. Kathleen Ryan said. "What we want to try to figure out is, if you're using these new platforms can we make audiences feel that impact away from that story. Can we make it linger?"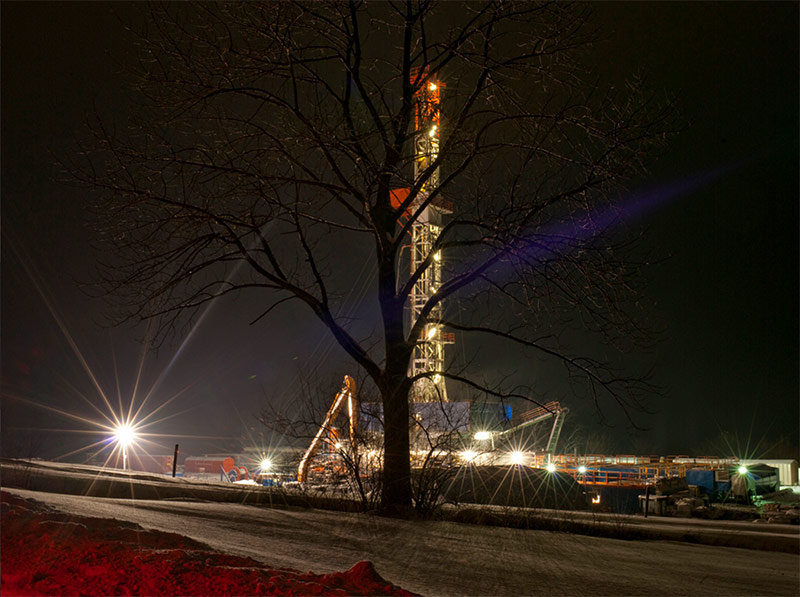 Led by Ryan and colleague Elizabeth Skewes, Immersive Storytelling & an Ethic of Care takes on interactive, augmented reality and virtual reality.
"Outlets want to use different storytelling techniques, but they don't know how it is effective or what stories are most effective," Ryan said. "We are looking at more quantifiable ways of understanding how people react to journalistic stories."
Ryan started with a project looking generally into the photography of devastating, yet beautiful, natural disasters. With the help of her colleagues, Ryan was able to narrow the idea down to 3-6 female photographers with projects ranging in technique and location. The common thread in each project is the involvement with the environmental impact of oil and gas extraction. Ryan was drawn to the female photographers because their stories are seldom told.
The production innovations of two of the 2016 NAB PILOT Innovation Challenge winner In Your Shoes and History Go inspired the team's project. Ryan will work with students who can help bring fresh eye and minds to the project. The most crucial challenge Ryan and team must overcome is avoiding the gimmick nature that follows any new technology.
"As storytellers, we get caught up experimenting and trying new things and technologies. You feel this imperative to stay cutting edge," Ryan said. "We cannot let the medium define the story, rather we have to let the story define the medium that makes the most sense and recognize that stories will not be the same across each of these platforms."