"The advance of technology is based on making it fit in so that you don't really even notice it, so it's part of everyday life." – Bill Gates
These are apt words to live by for technologists today, close to twenty years after Bill Gates first said them. And that's the hope for ATSC 3.0-based broadcasting. But at least one aspect of the introduction of ATSC 3.0 requires consumers to constantly take notice of the technology, just to be able to continue watching over-the-air TV, which is a particularly troublesome example that doesn't follow Gates's premise. "Where did my TV channels go?" is a question that consumers should not have to ask in the days of the latest smart TVs.
ATSC 1.0 became cemented as an integral part of everyday life following the conversion to all-digital broadcasting (also known as analog switch-off or ASO) on June 12, 2009. After that date, no extraordinary measures were required by consumers to access local digital television channels on a continuing basis. Just buy a TV, go through the initial setup of channel scanning and watch any available program. But this period of television channel stability was disrupted in 2017 when the Federal Communication Commission's (FCC) broadcast incentive auction program reduced the broadcast spectrum band to channels 2 through 36 and the process was initiated to clear channels 38 to 51 over three years for new broadband services. Consequently, a channel repacking schedule was developed that, beginning in mid-2017, partitioned the almost 1,000 television stations that were required to move to different channels into ten staggered repacking phases (see schedule below). That 39-month process is now expected to be completed with the end of Phase 10 of the spectrum repack on July 3, 2020.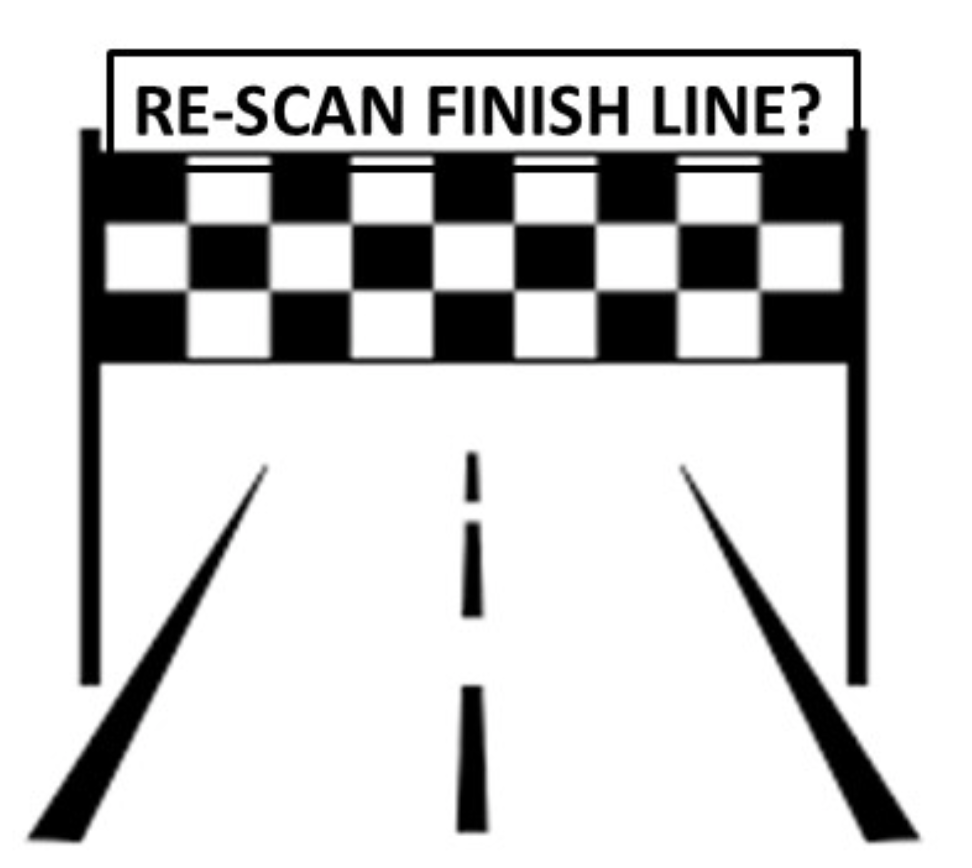 As much of a challenge as repacking has been for broadcasters, it also hasn't been a transparent process for over-the-air television viewers, because television sets must be manually put through their channel scanning process every time there is a channel change in their receiving area or else that new channel will not be recognized or tuned by the television set. To the extent that it has been possible for broadcasters to follow the schedule above, extensive public campaigns to reach out to viewers and remind them to rescan their sets after the deadline for their respective repacking phases have been largely successful, such as NAB's TVAnswers.org website and associated traditional and social media outreach. As the July 3 end date for repacking draws nearer, one might naively think our long national rescanning nightmare is ending. Not so fast!
The introduction of ATSC 3.0, or Next Generation TV, is premised on the concept of one or more TV channels being cleared in a market so that those channels can be used to host ATSC 3.0 transmissions. ATSC 1.0 programming previously emitted from those channels must be relocated to other channels in the market in channel sharing arrangements. When that happens, existing ATSC 1.0 or new ATSC 3.0 TV sets must be rescanned in order to pick up the associated channel changes. This will become the "next generation" of rescanning, as stations move around to free up channel space for new ATSC 3.0 transmissions. And consumers will need to be aware that their TV channels may again be shifting.
The 2017 FCC Report and Order authorizing voluntary use of ATSC 3.0 addressed the need for rescanning and consumer education; e.g., in paragraph 86 the FCC noted:
"Consumer education will be crucial to the successful deployment of Next Gen TV service and simulcasting of ATSC 1.0 service. Consumers will need to be informed if stations they view will be changing channels and encouraged to rescan their receivers for new channel assignments."
Adopting similar language "modeled on the consumer education requirements adopted in connection with the incentive auction for broadcasters," the FCC set minimum requirements for broadcasters to inform their viewers in para. 87:
"All stations that relocate their ATSC 1.0 signals (e.g., moving to a host station's facility, subsequently moving to a different host, or returning to its original facility) must air daily on-air consumer education PSAs or crawls, beginning 30 days prior to the date that the stations will terminate ATSC 1.0 operations on their existing facilities. Stations will have the option of choosing between PSAs and crawls or may air a mix of PSAs and crawls. Stations will also have the discretion to choose the timeslots in which their PSAs or crawls will air."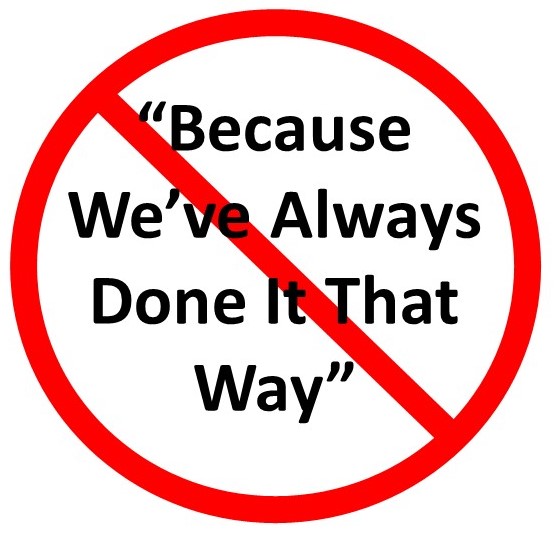 That may be a reasonable start, if the way we've been going about the channel change challenge in the past continues to be a reasonable strategy. We may, however, benefit by heading in a different direction if the goal is ultimately to reduce complexity for, and intervention by, consumers. A decade ago, consumers had only one date to remember, to rescan on June 12, 2009, when analog broadcasting ended. Then there were ten dates to potentially care about corresponding with the ten phases of channel repacking, and we are now about to enter an era where there are no set dates for initially moving to Next Gen TV and markets may add additional Next Gen TV channels and further move ATSC 1.0 stations around on an unknown and continuing basis until some indeterminate time in the relatively far future when all broadcasting has finally transitioned entirely to Next Gen TV. Every time there is a change in their market, consumers will need to remember to manually rescan their TV set, a process that can take up to several minutes, in a culture where we impatiently tap our foot in front of the microwave oven. Does it really have to be this way? The quick answer is "not necessarily," and there are, in fact, several ways that TVs themselves could discover and react to channel changes without requiring overt consumer intervention.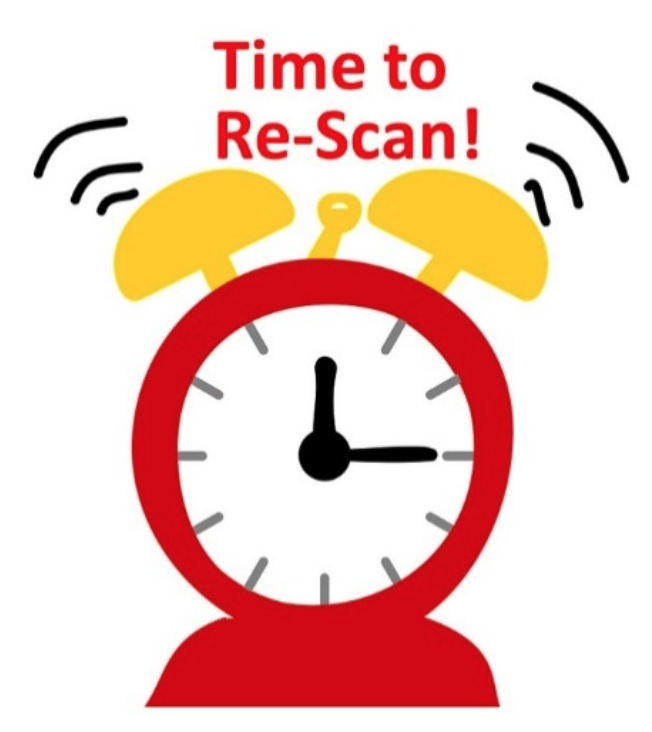 The first method has been known for quite some time and has been thoroughly documented. In a nutshell, if TV sets simply ran an automated channel scan from time to time on their own, the set could be kept up to date. The Consumer Technology Association (CTA) documented this in "DTV Recommended Practice for Locating and Navigating among ATSC Television Channels (Including PSIP Recommendations) (CTA-CEB12-B R-2015)," which was most recently revised in 2015 and is available for free from CTA. Noting that "when a DTV tuner is not actively in use it is said to be in the 'active-off' mode," the paper lays out a strong recommendation inside a boldly highlighted yellow box:
Alas, industry recommended practices are just that, and for various reasons this method has not been widely implemented in television receivers, if it has ever been implemented at all.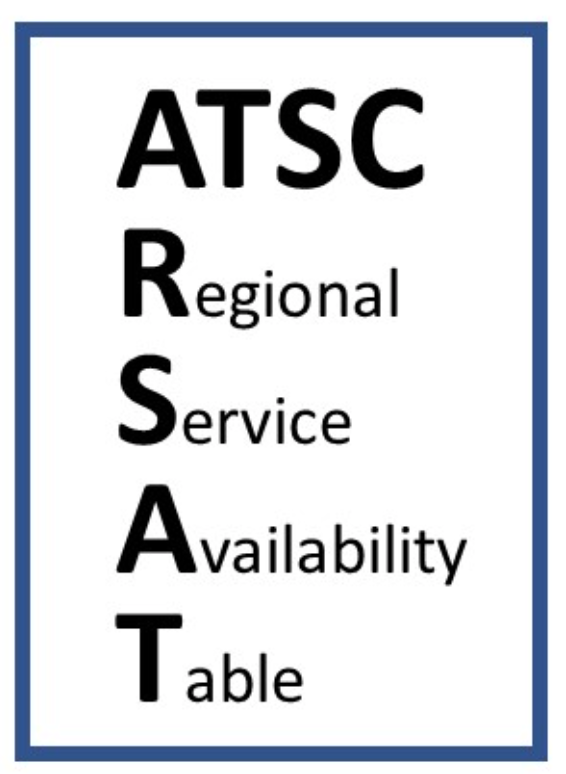 A more recent effort that can perhaps better address the new complexity of multiple channel changes and staggered ATSC 3.0 launches is the ATSC Candidate Standard on Regional Service Availability. Originally adopted as a Candidate Standard in 2018, the document is currently in the midst of a several months-long process of being balloted for elevation to a full Standard (which will be numbered "A/200"). Its Scope states that it "specifies information describing the availability of broadcast services over time within a broadcast region. Broadcast receivers may use this information to help construct a list of services that may be available to them. Additionally, the information provides a schedule that allows receivers to maintain an up-to-date service list. This document describes how the information may be distributed using either an ATSC 1.0 broadcast (or any MPEG-2 transport stream), ATSC 3.0 broadcast or over broadband."
Central to the document is the extensible markup language (XML) specification of a Regional Service Availability Table (RSAT). For a given region, an RSAT will provide specific information about upcoming channel changes for a broadcaster, and when those channel changes will take place, as well as schedule and channel information for new ATSC 3.0 services being launched. Once this information is available to a receiver that has been designed to receive RSATs and reconfigure its channel information appropriately, the need for manual rescanning by consumers would be largely or completely obviated. The standard does not standardize how an RSAT will be distributed but notes that it could be via ATSC 1.0, 3.0 or over broadband channels, and it provides flexibility for multiple RSATs to be delivered over those paths. As the standards process continues towards completion, it may be time for broadcasters and receiver manufacturers to begin discussing uniform practical methods to implement producing, distributing and receiving RSATs.
Likewise, expected receiver behavior on receipt of an RSAT is not specified and left to receiver manufacturers, who may choose to have their products automatically update their service lists or execute a channel scan to validate reception at the time of the scheduled change, or they may simply inform the user that a channel or service change is happening soon and suggest options or request guidance as to how to proceed.
Arguably, any of these alternatives would be a more consumer friendly approach than relying on busy and distracted consumers to act on a notice placed on social media, a crawl at the bottom of the screen at certain times of the day or other promotional efforts that put the burden on consumers to have to engage with the innards of their television sets just to make sure they can continue to watch local programs. Smarter infrastructure that extends the intelligence of TVs to keeping track of basic program information on their own would go a long way in again making television technology "fit in so that you don't really even notice it." We should find a way to heed Bill Gates's advice.