Futures Park is a special section of the NAB Show exhibit floor reserved for presentations of media-related research and development projects from around the world. Exhibits in Futures Park represent today's global edge-of-the-art media technologies from government, academic and commercial media R&D communities. Exhibitors are selected by NAB for inclusion in Futures Park based on their relevance and interest to broadcasters.
Futures Park exhibits often include items presented for the first time in the U.S. or the world. You'll always find something new and exciting here, with potential application to the broadcast technology of tomorrow.
See the future of broadcasting in a single venue at Futures Park.
Enter at Booth N2431FP.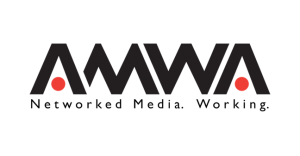 AMWA is an open, community-driven forum focused on the creation of innovative, business-driven specifications and on technologies for networked media workflows. A range of demonstrations and presentations are presented, explaining the business and operational benefits of AMWA's projects to a wide range of industry stakeholders. Among these are Networked Media developments in support of the industry's move to IP-based systems, and the new AS-11 specification for MXF file formats.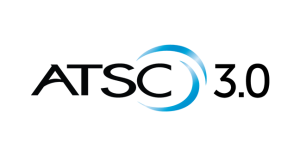 ATSC members GatesAir, Enensys, LG Electronics, Monroe Electronics, NAB PILOT, Sony and Triveni Digital show an end-to-end flow of Advanced Emergency Alerting (AEA), a comprehensive emergency information service in ATSC 3. Features include receiver wake-up, delivery of detailed information in the form of images, videos and web pages, and links to continuing coverage. This demo illustrates reception of a broad range of emergency information content from external sources through rendering alerts on multiple receiver devices.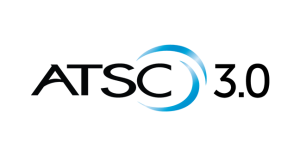 ATSC members Gates Air, Enensys, Sony and Triveni Digital demonstrate Dynamic Ad Insertion in the ATSC 3 system. Another demo from WRAL and NAB PILOT shows the system's ability to display additional ("telescoping") data at the individual viewer's option during a sports broadcast. A third demo from Linear Acoustic, MediaTek, Triveni and Verance illustrates some of the watermarking capabilities of ATSC 3.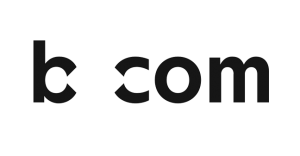 Four technology demonstrations are displayed: 1) Round-trip HDR/SDR conversion, with artistic intent preserved throughout the process. 2) End-to-end spatial audio workflow for immersive experiences using HOA, shown on exclusive versions of experimental VR movie shorts. 3) FPGA hardware-assisted SDR to HDR converter in the cloud with FPGA acceleration. 4) Content protection technologies using faster than real-time watermark embedding and retrieving via SaaS for scalable 4K/HDR/360 video.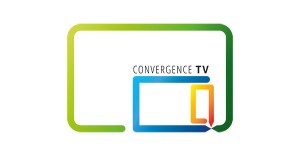 A research project sponsored by the French government and local councils, including five French companies—TeamCast (lead), ATEME, Broadpeak, Motion Spell, and TDF—and two academic research institutes, INSA Rennes and Telecom Paristech, targeting hybrid (broadcast + broadband) delivery of advanced TV services. It has chosen ATSC 3 as an all-IP hybrid delivery system. The exhibit demonstrates hybrid UHDTV, with regular HD service via broadcast and UHDTV enhancement (4K + HDR, using Scalable HEVC) via broadband.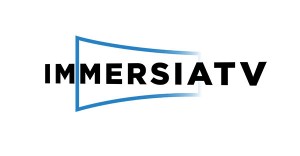 This European H2020 project demonstrates an innovative, end-to-end solution for production and delivery of multi-device content. The exhibit shows how future content could be consumed using conventional TV sets, companion screens/tablets, and AR/VR headsets, while providing a viewing experience that is synchronous across all devices—a coherent narrative across the different platforms and receivers in the living room.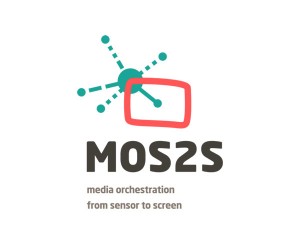 Media Orchestration from Sensor To Screen (MOS2S) is a consortium of 16 companies from Belgium, The Netherlands, Korea and Turkey, operating under a European ITEA3 project label. Its focus is on enriching the live-event fan experience through advanced applications (such as the "Coach on the Couch" set-top box app), an 8K-grade intelligent 360VR system, and new digital storytelling techniques employing user-generated content and deep analysis of sensor and social-network activity.


The exhibit is presented by several Korean technology research and broadcasting organizations and the Korean government's Ministry of ICT, coordinated by the Korean Radio Promotion Association (RAPA). The exhibit will present a showcase of the ATSC 3 transmission system currently used for next generation broadcast technology in the Republic of Korea.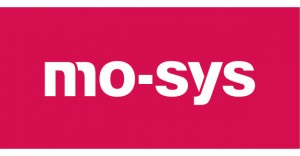 A prototype for a low-cost and high-precision motion-capture system is presented. The new approach improves performance at an appropriate price point for motion capture in the growing market of gaming engines and digital animation. Unlike predecessor systems, this method promises simple, fast and stable motion capture over a relatively large area, even including multiple simultaneous users.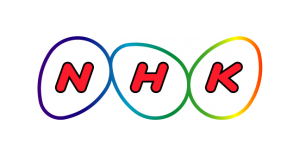 NHK, Japan's public broadcaster, presents an 8K Super Hi-Vision theater with 350" screen, future living rooms with 8K displays and 22.2 multichannel sound, 8K codec for contribution, a real-time MTF measurement system, audio description system and Augmented TV. The 8K content shown in the theater includes sports, arts and music.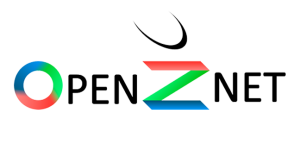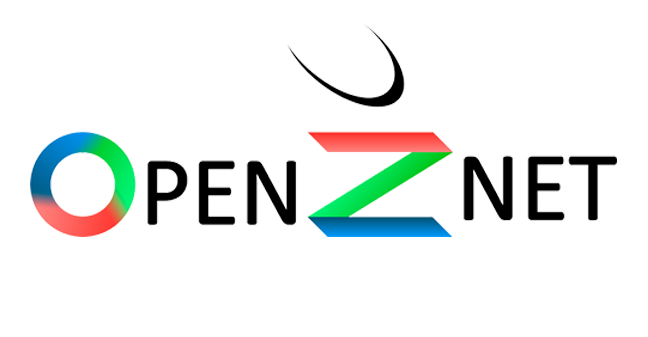 OpenZNet is a software company that has created the first ATSC 3 reference software for NAB PILOT, bringing ATSC 3 closer to reality for the broadcasters and advertisers. The exhibit presents examples of applications designed and optimized for ATSC 3 receivers, illustrating the new interactive environment offered by the ATSC 3. Also shown are back-end servers to help broadcasters manage the interactive applications and delivery, viewer personalization and enhanced services for alerting and broadcaster-specific notifications.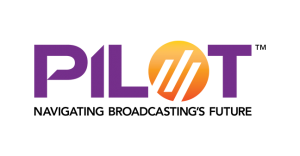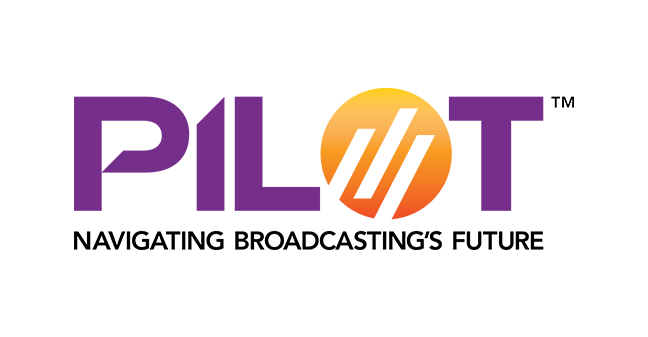 PILOT, NAB's innovation engine, presents demonstrations of numerous current projects, including its ATSC 3 gateway set-top box and several interactive applications, ATSC 3 viewer data collection in the cloud, Artificial Intelligence-based content discovery, and various automotive "digital dash" initiatives (with Xperi), such as all-digital FM field testing, connected radio and HD-Radio emergency alerting. The exhibit will also feature presentations from PILOT's six 2018 Innovation Challenge winners (see booth for presentation schedule). The booth will also host the PILOT Pitch Prize office hours.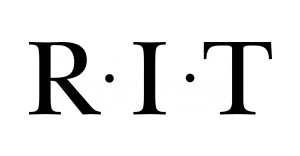 RIT currently offers undergraduate and graduate degrees in film, animation and several technology specialties pertinent to the entertainment industry. The booth features exhibits from RIT's School of Film and Animation's Motion Picture Science program, include HDR workflow development, mobile exhibition color management, motion imaging noise modeling, light-field cinema optical calibration, and novel VR applications for animators.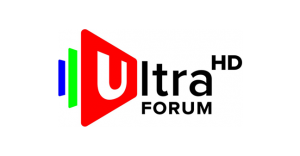 Ultra HD Forum is a global organization with members from all parts of the UHD ecosystem, promoting interoperability and accelerated deployment of UHD services. Demonstrations feature end-to-end HDR video delivery and monitoring (including dynamic metadata and mobile receiver applications), 1080p HDR with HFR and backward compatibility, and Next-Generation Audio (NGA). The latest revision of the Forum's Phase B Guidelines will be presented, and a demonstration from fellow industry organization the UHD Alliance is also featured.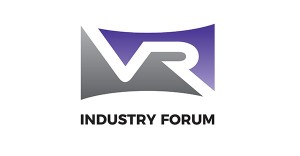 VRIF is an industry advocacy group that promotes interoperable Virtual Reality services. The exhibit will present the organization's recently published Guidelines. Various implementations of these VRIF Guidelines also are presented. VRIF invites industry professionals and prospective members to visit the booth to learn more about the organization and its activities.