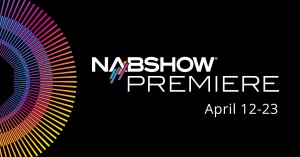 In April, we usually gather in Las Vegas for NAB Show to learn about the latest in media, technology and entertainment. As we countdown to reconnecting in person in Las Vegas this October, NAB Show is providing some of the same educational and networking opportunities through NAB Show Premiere.
NAB Show Premiere is designed to fit into your schedule by offering curated sessions, product unveilings and networking opportunities beginning April 12 and running through April 23.
At PILOT, we've put together sessions followed by reflective breakouts covering NextGen TV, new Edge technology for broadcasters research, and radio data services in the IoT ecosystem.
---
Xperi's Ashruf El-Dinary will outline a vision of how digital radio broadcasting can play a role in developing secure, low-cost communication services to millions of devices. Radio broadcasting is best positioned for cost-effective one-to-many data applications. With coverage of 95% of the population, radio's extensive broadcasting network can deliver new services to homes, cars and municipal infrastructures. Xperi's HD Radio team will outline the HD Radio system's ability to provide reliable data communication and discuss the next steps in this space.
Speaker:
Ashruf El-Dinary; Xperi Senior Vice President, Digital Platforms
After the session, join Ashruf to extend the discussion with your thoughts, reactions and questions in the networking area: use password Vegas2021
---
How can local TV newsrooms use the interactive opportunities within the NextGen TV technology to engage audiences with news and information as more stations across the country roll out the ATSC 3.0 standard? In this demonstration, leaders from The E.W. Scripps Company and Fincons walk through a concept that leverages the interactive applications for the new television standard, combining broadcast and broadband to engage and educate viewers in new ways. You will get a front-row seat to this innovative application through a real-time demo covering the important topic of news literacy in partnership with the News Literacy Project.
After the demonstration, join the breakout session (password Vegas2021) with the people who designed and built the application
Speakers:
---
Edge technologies, defined as data and computer processing at the tail end of a broadcaster's IP-based networks, has the potential to transform both television and radio broadcasting by enabling new revenue streams and streamlining existing operations over the next several years. This session will discuss the results of PILOT's new research project focused on edge technology in the broadcast industry, explore areas of greatest potential for the technology and unveil solutions being rolled out today.
Speakers:
Jason Friedlander; Verizon Media Senior Director, Product Marketing
Mike Chapman; Kearney Partner and Americas Media Lead
Wayne McPherson, Jr.; Kearney Manager
After the presentation, continue the discussion with Verizon Media and the researchers and authors of the report from Kearney in the networking area: use password Vegas2021
---
Learn what the Ultra HD Forum is and what it does, and get up to speed with what's happening in the global Ultra HD industry. Join some of the Forum's experts for this no-nonsense deep dive into the deployment success so far as well as the current challenges being addressed. This fast-paced session will feature several global speakers.
There are nearly 200 commercial Ultra HD services already being offered around the world? Learn what and where they are as well as the providers behind them.