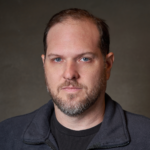 Mike Szumlinski is Chief Product Officer for Backlight Creative, a division of Backlight, that provides award-winning software solutions for secure and efficient media management, production tracking and creative collaboration including iconik, ftrack, Gem and Celtx. Backlight's iconic was a winner of the 2023 PILOT Innovation Challenge. Hear from iconic at NAB Show on Monday, April 17 at 4:20 p.m. PT
Figuring out how to create engaging content while managing an ever-expanding library of assets is a common challenge for media-centric companies. Broadcasters are now grappling with a dispersed workforce along with the exponential growth of media assets, all while navigating unstable economies, tricky political environments, and other challenges.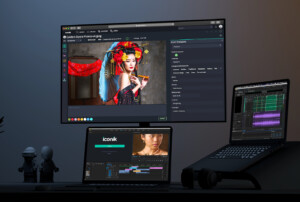 While some circumstances remain out of our control, we've seen the demand for seamless collaboration, streamlined workflows and maximized return on investment (ROI) significantly increase as a response to new industry-wide challenges.  Luckily, we know a thing or two about how organizations can make the most of their media assets and empower their teams to use these assets to their fullest potential.
We've rounded up the top four ways, here:
1) Centralize Media Management
When assets are being created and stored at multiple locations, it's almost impossible for an organization to know which assets are available to use. Finding and accessing the right media becomes extremely tricky when assets are scattered. The lack of control that comes with a fragmented archive can lead to miscommunication, missed deadlines, and wasted resources.
By centralizing all assets in a single library, organizations make it easy for dispersed teams and partners to collaborate effectively. This can be done by connecting multiple storage locations to a central media asset management (MAM) solution, i.e., a system like iconik. One search in a MAM yields results for everything from everywhere—all at once.
2) Increase the Visibility of Media Libraries
Media is the lifeblood of any broadcasting company, so it needs to flow to wherever it's needed at all times. With the vast amounts of content being produced, it's crucial to ensure that valuable assets are being used to their fullest potential. This means increasing the visibility and accessibility of media libraries with more metadata, creating multiple paths to find an asset. Having rich data for every asset helps improve media discoverability and reveals opportunities for repurposing and monetizing content.
Metadata tagging used to be a manual process, but AI has taken care of that. Visual AI analysis can add very detailed yet generic data. Analyzing a very large archive may not be financially feasible, but this can still be very useful in some situations. AI transcriptions, however, are much more affordable and can create business-specific data with speech-to-text technology. For example, iconik can use uploaded or AI-generated transcripts to make every spoken word a searchable part of the metadata for a given asset. It's a powerful way to supercharge the searchability of your content.
But what about all the metadata that has already been added, and pre-existing organization of assets before they are ingested into a MAM? Solutions like iconik will scrape existing data and preserve it. If assets are organized in folders, it can even preserve the directory structures while applying asset tags with the names of each nested folder.
3) Embrace the Cloud for Greater Flexibility
Organizations should be able to migrate to the cloud in a way that meets their unique needs. Two things that can facilitate effective media library migration are hybrid cloud storage structures and cloud-native media solutions. Hybrid cloud storage structures use both cloud and on-premise storage. This allows companies to move media where and when they need it. This is the most agile way to manage media assets and doesn't require organizations to abandon their investments in on-premise storage.
Cloud-native solutions are designed for scalability–organizations can increase or decrease usage as needed. Instead of putting older tech in a cloud server, these solutions are initially built for the cloud. And since they are cloud-based, organizations can engage dispersed teams and partners with media assets more effectively, ensuring that media processes remain agile and dynamic in the face of changing circumstances.
4) Streamline Workflows for Increased Efficiency
High-performing media companies must streamline workflows that create and manage their assets. It's that simple. This can be done by adopting single solutions that replace multiple systems. This will result in having more common threads to tie workflows together.
Another issue that comes with the use of multiple point solutions in every stage of the media lifecycle is that those points don't always communicate data well enough. Important information can get lost. This can be remedied by using products that integrate or offer a well-documented API, like iconik has, so that developers can create additional integrations. This unifies media processes and open doors for innovative automation.
Essential Challenges and Fresh Ways to Address Them
The core challenges that come with using media libraries can be captured in three questions:
What assets do I have?
Where are they located?
How can I use them?
Iconik has set out to address these challenges in a new way, with a centralized hybrid cloud platform for media management and collaboration. In order to get the most from a media library, one has to go beyond organizing to solve the problem of getting the right assets to the right people and destinations at the right time. This is why iconik's feature set has extended further than what's typically offered in traditional MAM solutions. We've focused not only on feature sets for media management, but also feature sets for collaboration, post-production, and automation.