This letter from a free TV fan could have been sent to NAB, but even if it's not from an actual person, it illustrates the various factors in the overall value proposition of over-the-air TV broadcasting and that TV truly can be free for the taking.
---
September 9 2019
Dear National Association of Broadcasters:
I am an avid watcher of free over-the-air (OTA) television and use an antenna for reception. I also live in the area where local TV channels are being repacked as "phase 5" of the FCC channel repacking process which concludes later this week. My local stations have already made their moves to new RF frequencies and today, I still receive all my favorite channels just fine, so I am a happy camper. I even made a note of it in my online diary that I have kept over the years. Just for fun, I did a search of that diary for entries with the word "antenna" in them, and the results from that search exercise are below. They tell a story I think you'll find interesting—feel free to share it.
Sincerely,
Joe Avridge
Anytown, USA
---
September 19, 2008
Dear Diary: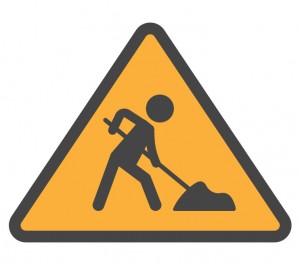 That Jack Blunderton next door is a real pain. It wasn't enough that he put in a row of bushes between our house and his last week–which means I'll need to trim them by our driveway every week. Today I was watching the soccer game on TV and I saw him out there planting a tree in his front lawn and as soon as the posthole digger went down into the ground, off went the game on my TV—he cut the underground cable TV line that goes across his lawn and feeds our house! Had to rush out to the garage where the portable TV was hooked up to an antenna and one of those cheap digital converter boxes the government just helped me pay for as TV goes all-digital next year. And I missed the only goal in the game! I cringe at the thought of calling the cable company for yet again another service call this month for a service outage. I'm switching to getting my TV from the telephone company—maybe they have better execution of the concept that customer service starts with providing a reliable service.
---
May 1, 2003
Dear Diary:
Raining really hard tonight and of course our satellite TV reception usually gets spotty in the rain. Tonight was no exception. Missed most of the baseball game. Too bad—3-run homer in the 7th would have been sweet to see. I think I'll switch to cable service—they don't have as many weather-related problems, at least according to my nosy next door neighbor Jack Blunderton. Maybe I should go back to a broadcast antenna? Not really a serious proposition, but I don't know– I heard that local television stations are moving to digital transmission, which ought to get rid of all those ghosts, snow and interfering images from other channels…
---
February 7, 2010
Dear Diary:
It's been such a belt tightening exercise since getting laid off at the company last year. We're paying off just the high priority bills now and subscription television service just didn't make the cut for the last few months. Service was officially cut off this morning (they have no heart the week before Valentine's Day!) and of course tonight is the Super Bowl! Fortunately, I installed a TV antenna on the roof last year. It's really kind of amazing—all the network and local programs I watch are right there, the digital reception is rock solid, and the high definition programs actually look better than on the pay-TV service next door at the Blundertons. All that and it's free!
---
June 15, 2013
Dear Diary:
First a new job and now a promotion– all in one year! But I still don't like spending money if I don't have to. Pay-TV just hasn't made much sense to me since that job layoff a few years ago showed me I didn't have to pay for great TV and yet I've still got a subscription service (must be keeping-up-with-the-Blundertons syndrome?). The kids get most of their programs from the Internet and I'm more than happy with all the programming the rooftop antenna gives me for free. I am seriously thinking about "cutting the cord"…
---
August 7, 2013
Dear Diary:
What a storm last night—60 mph winds, horizontal rain, lightning, the whole shebang! And to top it all off, I'm trying to watch the special in-depth weather report on one of our local stations when my TV/Internet provider suddenly cuts off the broadcast program and puts up this simple three-line  text display telling me there is a storm warning in my area and to check local media—no kidding, Sherlock! I went from detailed maps and rich information to white text on a black screen with almost no information—thanks, telephone company! A quick switch on the TV remote to the antenna input got the expanded weather programming back for me, but I bet most people on the block (like Blunderton next door) were just "blocked"…
---
January 1, 2014
Dear Diary:
New Year's Resolution #1–I'm going to break free from pay-TV! They made it a pretty easy decision too. I love the weather multicast channel from local station WOTA. I've been watching it ever since they started it, and it has been carried by my pay-TV service provider, although way up there on channel 1265 (channel number "Siberia" if you ask me). But this morning it was dropped from the program lineup—no explanation, just gone. Saw Blunderton in the driveway who told me the morning paper said something about a "retransmission consent" contract dispute, whatever that is. But the WOTA weather channel is always available on my TV's antenna input.
---
November 23, 2014
Dear Diary:
Went to downtown Washington DC for the weekend on Sunday for some open-air shopping. Some crazy manufacturer named AntennasDirect along with some corporate sponsors were giving away hundreds of TV antennas—free! What a great idea—I started talking to some of the people that had been waiting for over an hour in line and came to the conclusion that free TV must be the best kept secret in America right now. I don't know why other people don't do it.  I even think I saw Blunderton in line…
---
February 22 2016
Dear Diary:
The neighborhood kid that delivers the paper asked me this morning if the antenna on my roof was for increasing our Wi-fi reception—he had no idea you could get TV for free right out of thin air! I wondered if maybe there were only a few antennas still being manufactured and they just weren't being advertised. But no! A quick Amazon search for TV antenna came up with over 9,000 entries, with antennas costing from under $5 to almost $300. Lots of manufacturers and re-sellers too—AntennasDirect, Winegard, Channelmaster, Mohu, Amazon Basics, 1byone, Xtreme Signal, RCA, Terk,  and a boatload of others. The FCC even has a webpage devoted to over-the-air antennas. And a website sponsored by the National Association of Broadcasters and the Consumer Technology Association called antennaweb.org shows you how to figure out which is the best kind of antenna for your home's location. I sent all this to the kid's dad by email— I just feel sorry for people that aren't fully informed about all of their television options. Hope I'm not getting a reputation in the neighborhood as some kind of nut. I'll leave that to Blunderton next door, who just can't seem to stop telling people about how much money he's saved from cutting the cord.
---
February 27 2017
Dear Diary:
Paying bills today and I sure don't miss having to pay one for TV service. Saved enough last year from not paying for TV programming to get a brand new 55" flat panel HDTV. With the antenna on the roof I have access to over 40 program channels. And due to my presentation at the homeowners association last month (at President Blunderton's insistence) reminding them that a Federal law that went into effect way back in 1996 means that homeowners associations can't prohibit homeowners from installing TV antennas on their roofs, I've seen quite a few new rooftop antennas popping up in the neighborhood.
---
March 15, 2019
Dear Diary:
I thought I was somewhat unique as a TV watcher using an antenna (outside of this neighborhood, which is so influenced by Blunderton, our local antenna zealot) but I just saw an article from Nielsen Co. about the rise in antenna use for watching TV.  Pretty interesting stuff—apparently 16 million US households now rely on broadcast-only TV reception, and the number of U.S. OTA households increased from 11 million to 16 million between 2010 and 2018. That's a lot of people! With some additional data, NAB did a little math and found that over 70 million Americans rely on getting broadcast television through an antenna. Who knew???
---
August 2, 2019
Dear Diary: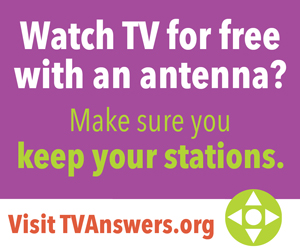 I thought I remembered seeing something a couple of years ago about TV channels potentially changing frequencies due to the TV broadcast band being reduced by the FCC to channel 36 and below, but I forgot about it until reading an article in the local paper today. The article said that phase 4 of the 10 phases for channel reallocations had just ended, and that the phase 5 testing period will begin tomorrow and that all phase 5 stations will need to move to their new channel by September 6. And I live in the area covered by phase 5. So apparently I'll need to periodically re-scan all my TVs fed by the rooftop antenna between now and September 6 to make sure my local channels all stay available on my TV. The FCC has a lot of info about this on a special portion of their website but the NAB also has a great website called TVAnswers.org that has all the information you really need, and it's written in a way that anybody can understand it. Reminder: Gotta let Blunderton know—he'd freak out if his TV stopped working.
---
September 8, 2019
Our phase 5 channel repacking deadline was moved from September 6 to September 11, due to Hurricane Dorian. I'm sure many of the phase 5 TV stations appreciate the extra time, but my local stations were able to make their moves by the original deadline. Just re-scanned all the TVs in the house and confirmed that all channels I get from my TV antenna are still there—all 40 program streams. Life is good!
---
[Editor's Note: If you've read this far, you've probably figured out that these personal diary excerpts may not be entirely…shall we say… authentic, but the underlying messages of this brief didactic sojourn in reality-based fiction about the many benefits of over-the-air broadcast reception are certainly valid:
Satellite services can have rain-fade problems during storms;
Underground cable lines can get cut by the neighbors' gardening projects;
Pay-TV service stops working when you don't (or can't) pay;
Cable services can over-ride broadcast programming during emergencies and actually provide less emergency information;
Niche multicast programs from broadcasters aren't necessarily available on pay-TV platforms;
Over-the-air TV reception is undergoing a renaissance with more people taking advantage of it every year, with lots of resources available online and a large selection of inexpensive broadcast reception products that clearly aren't your father's antenna; and
Almost a thousand TV stations across the country are changing RF frequencies as a result of the reallocation of channels 38 to 51 to mobile broadband and viewers need to stay informed about when to re-scan their sets to keep all their local TV services available.
All in all, regardless of whether or not you are a pay-TV subscriber, there are good reasons for everybody to have over-the-air access to local TV stations working in their homes. Not to mention the exciting possibilities that will be unleashed by the impending introduction of ATSC 3.0 over the next few years, but that's another story…]