The CBS network took its national streaming service to the next level by branching out into local news.

Adam Wiener, executive vice president and general manager for CBS Local Digital Media, strongly believes that local news will continue to thrive in its traditional medium, television broadcasts, for a long time to come. "But we can't only be there," he said. "We have to also be streaming. We have to also offer a product outside of that world."
CBS is doing just that with CBSN, its digital streaming news service. In 2014, CBS launched CBSN as an around-the-clock streaming service that provides national and international content, and with its success, the network realized that viewers wanted local news delivered to them in a similar way: when they wanted it; where they wanted it; and without having to necessarily subscribe to cable. Which is how CBSN Local, a 24/7 local news streaming platform available on desktop, mobile web, app and connected televisions, came to be. "The intention of this product is to deliver on the value proposition that the consumer can watch local news whenever they want, wherever they want," Wiener said.
CBSN Local has launched in several markets where CBS operates a local newsroom, including New York, Los Angeles, Boston and the Bay Area, with more to come. A large part of the appeal is viewers can watch in any local market, regardless of whether it's their own. If you're from New York but living in Boston, you can still catch up on New York's local news from your myriad devices. "As a journalist, it's so exciting that we can spread our local news content beyond broadcast and cable onto a streaming service where our viewers can consume our news whenever they want it," said David Friend, senior vice president of news for CBS television stations.
The most-viewed stories on the CBSN platform usually involve breaking and developing news — for example, the helicopter that crashed into the Hudson River this spring in New York; and the annual reading of the names of the people killed on 9/11. The latter is an example of an event viewers appreciate being able to stream, said Friend, "since most people are away from their TV sets during that time of day."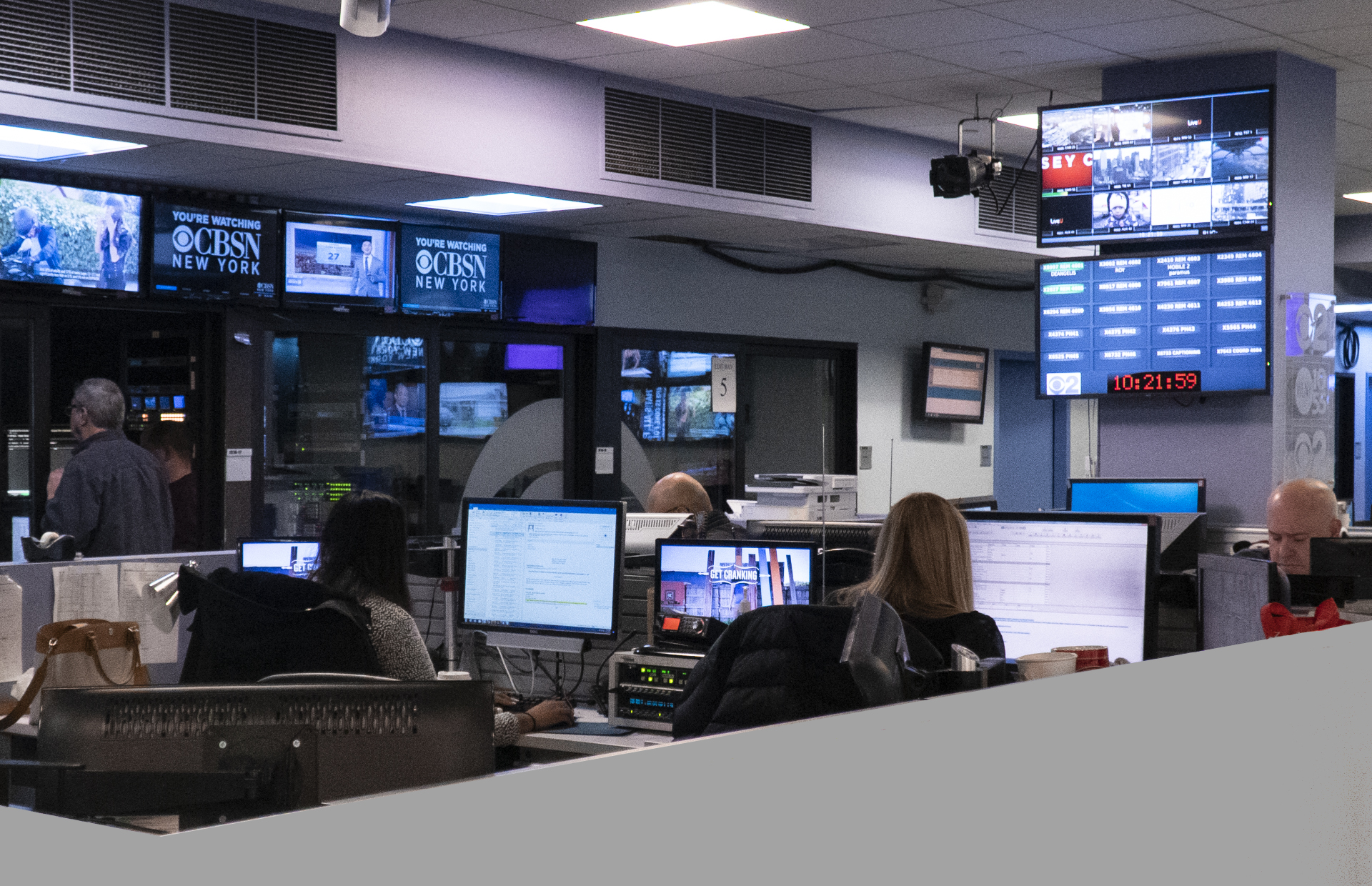 But perhaps the real strength of its local over-the-top (OTT) streaming services is the day-to-day coverage of local news and weather, which has been particularly instrumental in emergencies. Friend explained that coverage of the wildfires in California was widely streamed on CBSN Los Angeles by people who had lost electricity and were in need of information. And when CBSN New York covered the July blackout on Manhattan's West Side, the service was a lifeline to thousands of people who were without power. The local streaming coverage also allows them to livestream entire news conferences from elected officials and to air longer-form programs, like the one they hosted for the recent Queens District Attorney Democratic primary, featuring extended interviews with each candidate.
There is synergy between the CBSN local broadcast product and the CBSN streaming product. "If you care about climate change, you're going to watch CBSN National and the reporting there," Wiener said. "But if you want to see tomorrow's weather, you're going to watch CBSN Local." Both entities feed each other content. The network is committed to breaking local news on the streaming service and then amplifying that on the broadcast side; as well as producing content on broadcast that will appear later on the streaming side.
Friend sees CBSN Local as the most innovative local news product that has come along in his lifetime. "We're all very excited about developing it further," he said, "pushing the limits and seeing how far we can take it," adding, "The CBSN Local streaming services have far exceeded our expectations, and they continue to grow."