Scripps television stations are leveraging their national streaming and cable TV counterpart to enhance their storytelling — with impressive results.
In spring 2019, ABC affiliate KNXV-TV Phoenix aired an impactful segment about maternity ward closures in its area. The powerful story came to be because of a unique and growing collaboration between Scripps' local TV stations and Newsy, the leading over the top (OTT) and cable news network for millennials. A month earlier, Newsy had made a longform documentary about the trend in maternity ward closures in rural areas across the whole country, and KNXV had been able to leverage data and reporting from Newsy journalists to produce the localized piece. This is just one example of the way Scripps, one of the nation's largest independent TV station owners, and Newsy have worked together since Scripps acquired Newsy in 2014.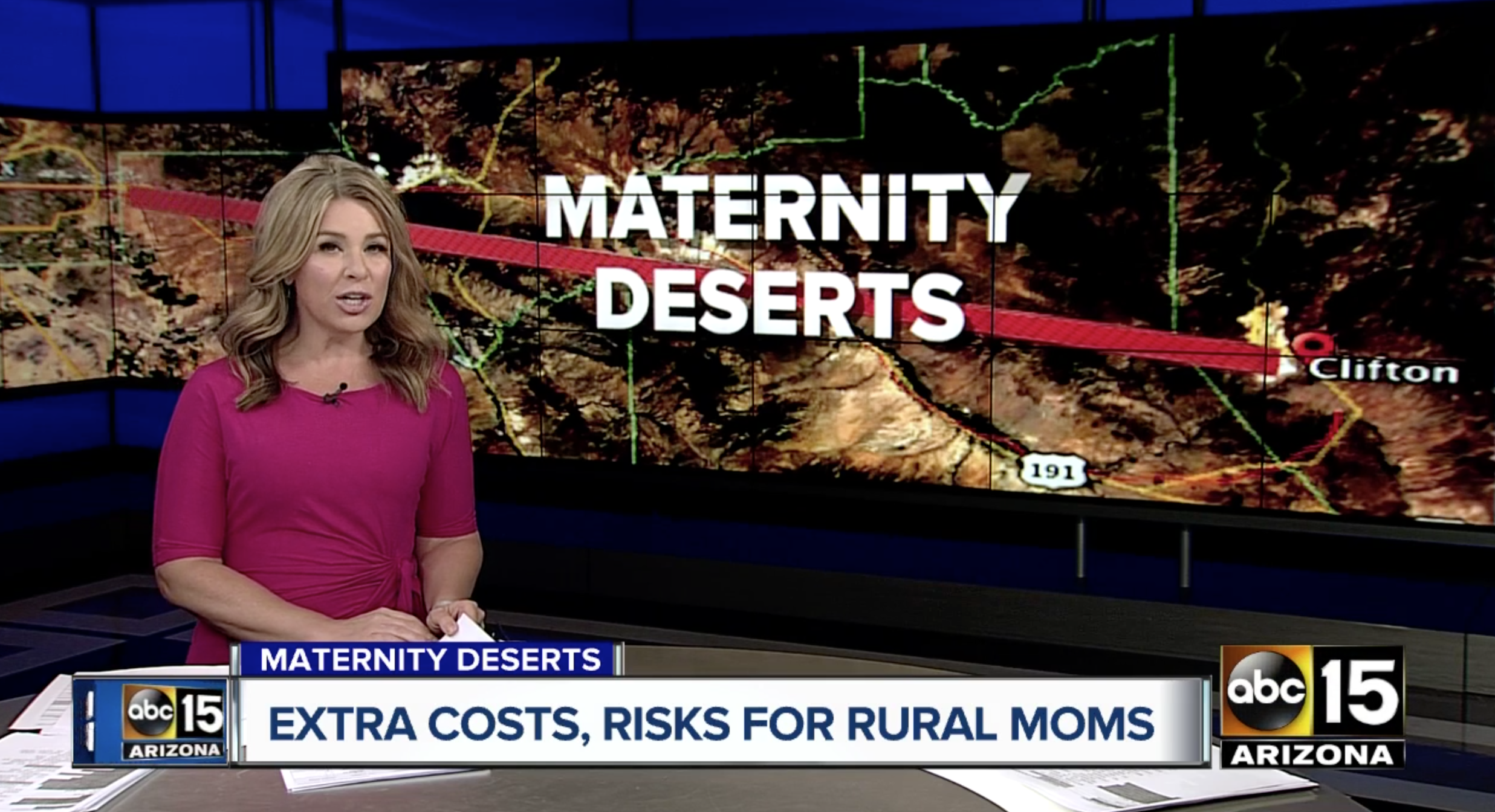 Ever since the acquisition, the two have shared an ethos: that investing in journalism matters. "The enterprise on the whole has really always been about quality and enterprise journalism — whether that's at the national or local level," said Christina Hartman, vice president of News and Programming at Newsy. "And a belief that the facts speak for themselves. This is why our journalists work so well together. It's been an obvious fit."
Over time, they've discovered that they've had the most success letting things evolve organically, as opposed to requiring stations to carry something and vice versa. Hartman shared the story of a recent collaboration in which a Newsy reporter was in Florida working on a story, a videographer from a local Scripps station assisted on the shoot and then used some of the raw footage for their own broadcast. Over time, collaborations like this have steadily picked up. "We've just gotten to a place in time where each has seen the value of the other," Sean McLaughlin, vice president of News for the local media division of Scripps, said, "and how, at the end of the day, both of our businesses can cover content more effectively if we lean a little bit on each other and collaborate and work together."
Which stations work with Newsy and how that's determined often comes down to relationships. "I think what we've done is create cultures that enable that to happen," McLaughlin said. There are a variety of ways they work together, from the basic exchanging of finished work to leveraging each other's staff and reporting. As they've begun to lay out plans for 2020 election coverage, for instance, they have mapped out how they'll divide and conquer tasks by utilizing each other's crews, forming joint teams and collaborating on assignments. "We feel like we've really found the sweet spot here," said McLaughlin.
Of the 14 legacy Scripps stations (there are 60 television stations in 42 markets, though half of those markets are new), the majority have used Newsy in one way or another. "I actually can't think of a single legacy station that we have not worked with," Hartman said proudly.
There are plenty of opportunities to partner up. Emails from Newsy go out daily regarding what's coming down the pike, there are weekly planning calls between Newsy staff and regional directors at Scripps and monthly calls that focus on forthcoming enterprise and investigative work. They have access to each other's calendars, too, so whatever's in the works is always visible. And Newsy staff make sure to let stations know when there's a local component.
"We know there are certain pieces that may not be of interest in Phoenix but would be highly interesting to the Florida station," Hartman said. One example she shared was of a national piece Newsy had done on the increase in privatized addiction centers, which is a real issue in Florida. There was high interest from the Florida station, but not from anywhere else. "And that's OK," Hartman said. "It's just more relevant in some markets than others."
Undoubtedly, a big part of the appeal of working together is the increased audience reach on both sides. "If you're an investigative reporter in Phoenix turning around a great story and you have the ability to expose that to a national audience, that's highly appealing," McLaughlin said. Hartman shared a recent instance in which precisely this happened. "Our station in Phoenix did a great job on this fascinating story about a politician who was running a human smuggling scheme," she said. "We ran the reporting [on Newsy] and it was a big hit with our audience."
The next step is to put together even more teams made up of Newsy and Scripps staff to jointly produce content then, "see where it goes from there," McLaughlin said.
"One of our fundamental philosophies has been for a long time, we want to put our quality journalism in front of as many eyeballs as humanly possible," he added. And with these local-national collaborations, that's exactly what they plan to keep on doing.