ATSC 3.0, or NEXTGEN TV, the next generation broadcast television standard, continues its rapid expansion and growth is not limited to the United States. ATSC 3.0 is the most advanced broadcast television standard in the world, and other countries are taking notice. This was evidenced recently when Jamaica became the third country to adopt ATSC 3.0 as their new digital broadcast standard. The transition was jumpstarted during the Advanced Television Systems Committee NextGen Broadcast TV bootcamp, held in July 2022 in Jamaica. The ensuing discussions and planning offer a worthwhile look into the reasons behind a transition to the most advanced television standard in the world.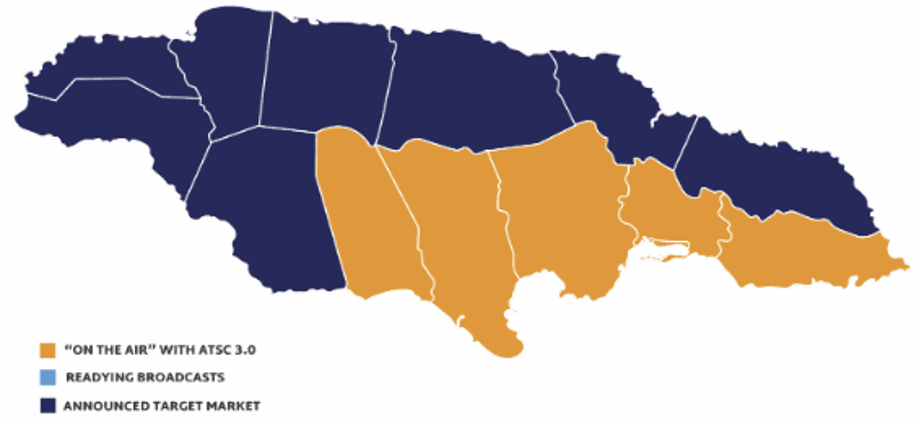 At the NextGen Broadcast TV Bootcamp, broadcast engineers, station managers, regulators, government officials and ATSC broadcasting experts converged on the Ocean Coral Spring resort for four days of training, meetings and conversation.
The event drew about 100 attendees to discuss technical information, regulatory insights and tips for making the most of their new broadcast toolkit from experts that have already done it.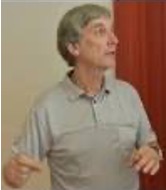 Gary Sgrignoli, a digital television pioneer now with Meintel, Sgrignoli and Wallace, led a day and a half deep dive into the inner workings of the new standard for broadcast engineers. I was impressed with the details they absorbed from the Sgrignoli firehose. Their attention, questions and hallway conversations indicate they are ready to go.
Currently, Jamaica still uses the analog NTSC broadcast standard, which makes them the first country in the world to jump from analog directly to ATSC 3.0. This flash cut eliminates the challenging lighthouse phase most stations in the U.S. must navigate. Going straight to NEXTGEN TV broadcasts is like ripping off the Band-Aid: a short period of pain, followed by the significant benefits.
Despite its small size (about 3 million people and just under 1 million households), as the third country in the world to adopt ATSC 3.0, Jamaica now wields significant influence with their commitment to ATSC 3.0. Other Caribbean countries are taking notice and likely to follow their lead. In fact, two Jamaican stations are already broadcasting in the ATSC 3.0 standard. Television Jamacia (TVJ) began experimental broadcasts in January and a second station launched in July just before the conference.
Jamaica may also have outsize influence on the set-top boxes that will be needed to convert older televisions. Hundreds of thousands of converter boxes may be needed as soon as next year. That gives Jamaica significant bargaining power for both price and features and may set a standard that lowers prices for other countries that follow.
But as always, there are many questions. Will those boxes need older analog connections? Is HDMI required? Do they even need physical connections, or can Wi-Fi be used to keep costs down on some TVs and to reach tablets and phones as new display devices? These and other questions are about to be answered.
One impediment to speedy adoption is the high customs duties on television sets and set-top boxes, sometimes as high as 45%. If televisions and set-top converters are assembled in Jamaica, will that avoid those high tariffs and jumpstart new manufacturing on the island? Could Jamaica become an exporter of NEXTGEN TV technology? More likely those tariffs will be reduced to help citizens deal with the mandated conversion. The Jamaica Customs Agency was well represented at the bootcamp, presumably to better understand and address the issue.
While it is inevitable that analog broadcasts will eventually transition to digital, the ATSC organization still had their work cut out for them to justify a jump all the way to the most advanced worldwide standard. Jamaica joins just South Korea and the U.S. as the third country to go this route. Other larger countries like India and Brazil may be next in line, and momentum is building around the world.
In her remarks, Jamaica's spectrum management authority, Managing Director Dr. Maria Myers Hamilton, implied that when you decide to go digital, you should do it right, meaning that anything less than the most advanced digital standard would not be in the best interests of Jamaicans.
Dr. Hamilton was joined by Cordel Green, the Executive Director of the Broadcasting Commission, members of the Prime Minister's office and other government officials in praising ATSC 3.0 as the right path for Jamaica.
It was clear, the choice to adopt ATSC 3.0 is about more than just better-looking pictures and improved sound.
Easier reception, increased capacity to provide more diverse programming, mobile reception, phones and tablets as new display devices, integration with other IP networks and other advanced features made ATSC 3.0 the obvious choice for Jamaica they said.
At present, about a third of Jamaicans do not have internet access, and of those that do most rely on LTE, which can congest or be compromised during severe weather. As a new nationwide wireless IP network, ATSC 3.0's abilities to both connect teachers to students without internet and to support responders during emergencies were key drivers of this decision. There was a lot of interest in how SpectraRep worked with multiple public safety agencies to enable secure information sharing on the Fourth of July in Washington, D.C., just one week before this event.
Public alerting was also important. The Honorable Robert Morgan, MP, spoke with me about the concerns he has with alerting the public during severe weather.
Of course, hurricanes get the most attention, but flash floods are his biggest concern because they come with little warning. ATSC 3.0's ability to alert the public by turning on the television, or through inexpensive alerting devices like SpectraRep's partner CloverAlert receiver are urgently needed, and an important factor in the decision he said.
Many details remain to be clarified. The current plan is a hard cutover from analog to NEXTGEN TV in 2023. It is unclear if the government will subsidize converter boxes, or even if enough boxes will be available by then. A promotional campaign is planned to educate consumers and retailers so that new TVs will be ATSC 3.0 ready.
What does all this mean for the United States and other countries? South Korea was motivated to provide improved viewer experiences for the 2018 Olympics. Additional capacity and datacasting are driving interest in the U.S. Jamaica is taking the best lessons learned from those deployments and will provide valuable insights into rapid deployment that will influence the path for other countries.
Information on SpectraRep's datacasting tools for education and public safety are available here:
SpectraRep EduCast™ Brochure and SpectraRep July 4, 2022 Case Study.