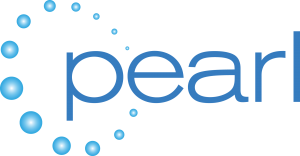 Pearl TV is a business organization of U.S. broadcast companies with a shared interest in exploring forward-looking broadcasting opportunities, including innovative ways of promoting local broadcast TV content and developing digital media and wireless platforms for the broadcast industry.
Using the experience of and the best practices developed during the last two years in Phoenix, Pearl TV and the Phoenix Model Market partnership invite broadcasters to join their upcoming educational webinar series on the details for launching a NEXTGEN TV Station, starting Wednesday, June 3 at 1 p.m. EDT.
When the participating broadcasters launched the Phoenix Model Market partnership back in December 2017, they created a testbed for deploying NEXTGEN TV within the United States. Shortly thereafter, consumer electronics companies and broadcast equipment manufacturers supplied the Phoenix stations with their technological solutions to make this NEXTGEN TV launch a reality.
The Phoenix Model Market partners will share their collected experiences from the past two years of testing in this seven-part webinar series. The webinars will provide an entry-level overview of NEXTGEN TV, powered by ATSC 3.0, and will lead station engineering managers through the process for launching a station.
The Phoenix Model Market technical leads will host the one-hour webinars and will incorporate a question and answer section at the end of each session. The Host Station Manual, which serves as the textbook for NEXTGEN station launches, will serve as a companion manual for the sessions, and it is strongly recommended participants review the manual prior to attending the webinar sessions.
Dave Folsom, veteran broadcast engineer and managing engineer of the Phoenix Model Market, will lead the series. He is the author of the Phoenix Host Station Manual. Pete Van Peenen, consultant to Pearl and technical program manager on the Phoenix Model Market, will cover discussions on content security and service protection, as well as the application and host station configuration. Joe Cantrell, also a consultant to Pearl TV, will lead the discussion on transition design principles and station sharing arrangements.
Webinars will be held every other Wednesday, starting June 3 at 1 p.m. EDT. The links to register for the live sessions are below. Sessions will be available on demand on Broadcast Education, NAB's home for multiplatform educational offerings.
As NEXTGEN TV stations continue to roll out through 2020, the Phoenix Model Market partnership is eager to share their learnings to ensure a smooth nationwide rollout for broadcasters. We look forward to seeing you in a session this summer.