We wanted to know what technologists in our industry are excited about and expect or hope to see in 2023, so we asked the NAB Technology staff and a few other luminaries in the industry if they had anything to share. They did. This compilation of predictions is our way to wrap up 2022 by looking forward to 2023.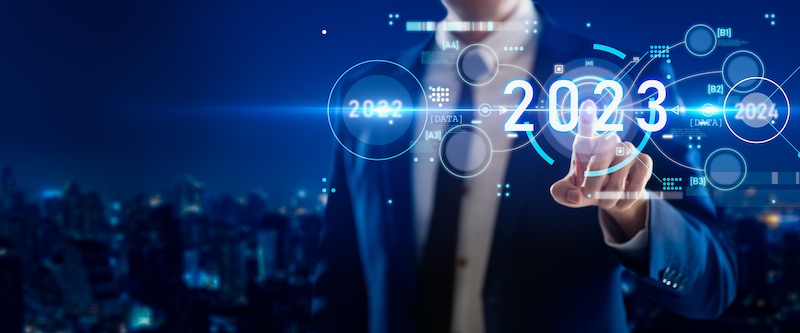 Continuing the Transition to ATSC 3.0
The broadcast industry in the United States has made great progress to convert approximately 61 TV markets to ATSC 3.0.  Our challenge in 2023 is to accelerate this conversion in all population centers large and small. Our industry must focus on improving the technical interface between MVPDs and the broadcasters. This close partnership, incorporating the use of modern distribution tools and methods, can significantly advance the signal quality delivered to the public. Cooperation is key to the success of ATSC 3.0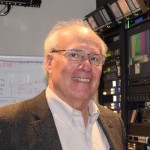 Harvey Arnold
vice president, Engineering, Sinclair Broadcast Group
Vice Chair, NAB TV Technology Committee
---
New Social Platform Emerges
In 2023, the discussions about and on the volatility of social platforms ramps up as a new platform emerges which attempts to solve some of the most concerning issues surrounding social media platforms, and potentially succeeds. Consumer skepticism of various platforms opens the door for a new problem-solving platform that looks to capitalize on the best parts of platforms like TikTok, Facebook, Twitter, etc. Is Mastodon the successor? Time will tell, but it's poised to be the place – or more accurately, distributed places, where consumers find what they are looking for.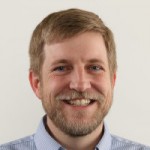 John Clark
senior vice president, Emerging Technology, NAB and executive director, PILOT
---
Hybrid Radio Ramps Up
The continued proliferation of 4G enabled automobiles will enable hybrid radios to become a more standard feature. This will become a benefit to broadcasters as even AM radio stations will have visual data possible. The data delivered over 4G will also allow content to be seamlessly followed by a listener as they transition in and out of terrestrial coverage as well as in and out of the automobile itself. The challenge to broadcasters will be to develop standard methods of delivering the associated data to automotive receivers to ensure terrestrial radio signals are maintained as a primary feature for automobile infotainment systems. Radio broadcasters will also find themselves competing within the terrestrial broadcast world with ATSC 3.0 delivery capabilities as yet another delivery mechanism, highlighting the need for unique and desired content as the driving force for listener engagement.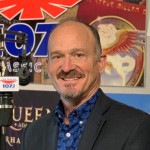 Roz Clark
senior director, Radio Engineering, Cox Media Group and vice chair, NAB Radio Technology Committee
---
Shifting the NEXTGEN TV Paradigm Shift
In the 60+ years since physicist Thomas Kuhn coined the phrase "paradigm shift" in his landmark 1962 book The Structure of Scientific Revolutions, it has been used in a bevy of contexts beyond science, characterizing fundamental changes in underlying assumptions for everything from social movements to business practices. I think 2023 will be an inflection point for a new paradigm shift that surrounds NEXTGEN TV, aka ATSC 3.0. The existing paradigm for the past two years or so has been that ATSC 3.0 service in a market consists of one or two "lighthouse" stations on which broadcasters provide NEXTGEN TV services while ATSC-1 services continue on the rest of the channels via channel sharing agreements. It's a brilliant way to launch the new service within the existing RF spectrum constraints faced by broadcasters. But the new paradigm will be a fuller realization that the lighthouse concept is a mere temporary waypoint on the destination to the full transition to ATSC 3.0, where all broadcast channels are used for ATSC 3.0, necessitating the eventual cessation of ATSC-1 in order to maximize the benefits of ATSC 3.0. The lighthouse paradigm just won't be good enough for the future and planning for how to successfully transition away from it will be both a revelation and a revolution in the coming year. As Kuhn said, "Scientific revolutions are inaugurated by a growing sense…that an existing paradigm has ceased to function adequately in the exploration of an aspect of nature to which that paradigm itself had previously led the way."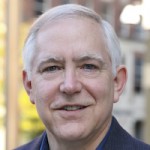 Lynn Claudy
senior vice president, Technology, NAB
---
ATSC 3 Acceleration
As 2023 approaches, let's look back at the late 1990s. When the digital transition began, I vividly remember being in industry meetings where you frequently heard, "Why are we doing this?" "This will never work!" or "I hope I retire before this happens!" Now over 20 years later, who among us wants to go back to analog? No one!
ATSC 3.0 is vital to this industry and the pace needs to be accelerated. I see that happening in 2023 as more set adoption occurs, consumers enjoy the benefits and broadcasters look forward to the business benefits.
I can envision a conversation in 2033 where someone says, "Who wants to go back to ATSC 1? No one!"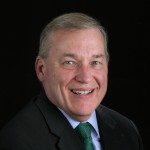 Brady Dreasler
director, NextGen Technologies, Gray Television and chair, NAB TV Technology Committee
---
Big Data for Radio Listening Arrives
The DTS AutoStage hybrid radio system can deliver information about where, when and what consumers are listening to when they listen to car radios that use this technology. The "heat map" figure, made public by Xperi at NAB Show New York 2022, is an example of the type of information that is obtainable for stations participating in AutoStage, and represents a new level of knowledge about radio listening not previously available.
With the initial rollout of AutoStage in S-class Mercedes vehicles, the size of the data pool was limited, but at the end of 2022, Hyundai, Kia and Genesis released a navigation update which also upgrades the infotainment system to AutoStage in newer models. This release, combined with AutoStage radios rolling out in new Hyundai, Kia and Genesis models and the releases Xperi has said they will be announcing in 2023, will greatly expand the amount of data obtained on listening through this system, and it will be exciting to see how broadcasters are able to take this data and improve their service to listeners and their bottom line.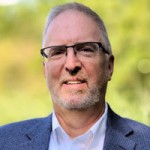 David Layer
vice president, Advanced Engineering, NAB
---
Technology platforms move from On-Premises to Cloud
While Radio and TV have long been reliant of On-Premises hardware for traffic, sales, production, telephones, and playout systems, we will see more of these systems moving to AWS, Google, and Microsoft cloud. Affordable, high quality internet connectivity combined with reliable, resilient, and affordable cloud compute will enable both broadcasters and broadcast SaaS companies to re-architect around scalable pay as you go platforms rather than on-site systems that require recurring investment in hardware and software that is almost immediately out of date.
Utilizing cloud based systems will enable talent from any home or office location with connectivity to contribute and collaborate in creating the best content and allow last minute changes for programmers and advertisers.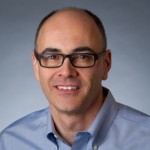 Jeff Littlejohn
executive vice president, Engineering and Systems Integration, iHeartMedia + Entertainment, Inc.
---
Large Language Models Get Bigger  
ChatGPT is built on GPT 3.5, a large language model, and it can write essays, social media posts, power chatbots and pass the Turing Test. GPT-3 had 175 billion parameters and was trained on 570 gigabytes of text. Its predecessor, GPT-2, was over 100 times smaller at 1.5 billion parameters. We're still really just at the beginning and these large language models and the associated applications will get more sophisticated and find increasing commercial adoption in 2023.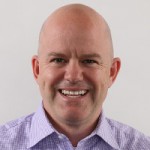 Sam Matheny
chief technology officer, NAB
---
ATSC 3.0 Recognized as Potential Solution for Reliable and Accurate Time Reference
ATSC 3.0 will be recognized as a potential solution for providing reliable and accurate time reference to our national critical infrastructure and consumer devices. GPS is a single point of failure for our critical infrastructure today: cellular wireless service, power grid and the financial industry may not operate properly if GPS is jammed or if it becomes unavailable. In 2023, the U.S. government and the critical infrastructure industries will begin to realize that high-power-high-tower configurations and frequency diversity of ATSC 3.0 can help build up a backup timing system for our nation.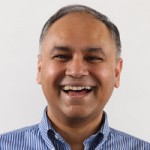 Tariq Mondal
vice president, Advanced Technology, NAB
---
Broadcasters Grow Advertising Revenue using First-Party Data
Between privacy regulations at the state and federal level and platform changes (the so-called "death of the cookie"), third-party data is becoming increasingly unreliable and unusable for targeted advertising on the internet. In 2023, broadcasters will thrive in this changing environment by leveraging their local-market knowledge and direct-to-consumer relationships to deliver relevant ads along with their high-quality local content.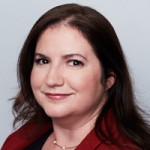 Alison Neplokh
vice president, Innovation and Strategy, NAB
---
At Your (Subscription) Service
Let's face it. Whether we like it or not, we live in a subscription economy. In 2023, I see broadcasters playing around with new business models to try to take advantage. Would listeners or viewers pay a small monthly fee for access to bonus content, merchandise, experiences, etc.? Many independent content creators have had great success in this area. Can broadcasters come up with business models that make sense for our scale? I think this question will be answered in 2023.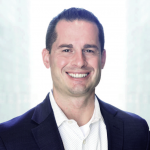 Jeremy Sinon
vice president, Digital Strategy, Hubbard Radio and vice chair, NAB Digital Officer Committee
---
Greater Certainty and Stability for Broadcasters
Broadcasting is among the most regulated industries in the U.S. and across the globe. Added to that intense regulation are reductions in broadcast spectrum to satisfy uncertain needs for unknown new services. Over the past few years, these factors have introduced uncertainty into our industry and given some the impression that it is unstable. 2023 will be a year of increased recognition of the importance of broadcasting and improved stability for our industry.
The ITU World Radiocommunication Conference (WRC) will be held at the end of 2023. An important agenda item concerns the future of UHF-TV spectrum in Region 1 (Europe and Africa), which is heavily used for broadcasting. Despite the droning claims that more spectrum for 5G will cure the world's problems, I expect that WRC-23 will conclude that the value and importance of broadcasting justify maintaining most UHF-TV spectrum dedicated to broadcasting.
The requirement for television broadcasters to transmit "substantially similar" programming using legacy (ATSC-1) technology is scheduled to sunset in June. This and other regulatory requirements, such as preventing lateral hosting of diginets, are frustrating broadcaster efforts to roll out NEXTGEN TV (ATSC 3.0) and complete the transition, while providing little or no benefit to consumers. The costs of denying broadcasters the same technological flexibility as is provided to the wireless industry and others are weighing down the television industry and blocking consumer access to an improved, full-featured, free television service. I expect the FCC will take actions to help accelerate the transition to NEXTGEN TV.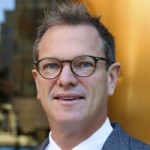 Bob Weller
vice president, Spectrum Policy, NAB