The PILOT Innovation Challenge seeks startups and growing companies providing solutions to some of the key challenges and opportunities facing broadcasters over the next two to three years. You can meet the 2021 and 2022 winners at the NAB Show. All winners will demonstrate their solutions on the exhibition floor and talk about their work at sessions throughout the Show.
---


BeamOn by BEAM Dynamics (W7135C)
BeamOn is a cloud-based product intelligence platform for broadcast stations. The platform bridges the communication barrier between product owners and manufacturers to help broadcast studios reduce costly downtime on set and extend equipment life cycles.
Presentation: Sunday, April 24 @ 3 p.m. in the Connect Experiential Zone
---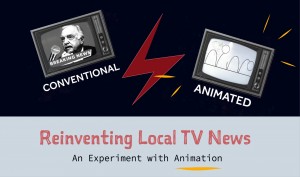 Reinventing Local TV News: Prioritizing Animation and Graphics by Northeastern University (N832C)
Researchers at Northeastern have shown that animation and advanced graphics are effective ways to enhance broadcast journalism. Northeastern University's team provides research data, a roadmap, expertise and ready-to-use templates for animation and graphics.
Presentation: Monday, April 25 @ 11:30 a.m. in the Connect Experiential Zone
---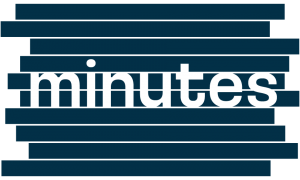 Minutes – Michigan Radio (N733C)
Minutes is a new web-based tool that allows newsrooms to search transcripts of local government meetings, saving time on research and giving reporters the ability to create deeper, more relevant stories for audiences.
Presentation: Tuesday, April 26 @ 11:30 a.m. in the Connect Experiential Zone
---

Spalk (N732C)
Spalk's Virtual Sportscasting Studio allows for remote production of network-quality live sports programming. Spalk will work with faculty and students at the Newhouse School of Public Communications at Syracuse University to produce high-quality, remote commentary and play-by-play to broadcast live sporting events on their channels. This allows local broadcasters to produce COVID-19 safe, low-cost, high-quality content which leads to expanded local sports coverage and new revenue opportunities.
Presentation: Sunday, April 24 @ 3 p.m. in the Connect Experiential Zone
---


Blueprint CRM – Townsquare Digital (N6031C)
The Blueprint CRM is a next-generation CRM platform for broadcasters that provides a complete customer relationship management system optimized for ease of use with powerful tools for prospecting, managing relationships and garnering unique insights. The vision for the Blueprint system is to combine the best technology with the unique insights and strategies developed over the past decade building the Townsquare Media business.
Presentation: Tuesday, April 26 @ 11:30 a.m. in the Connect Experiential Zone