On April 5th, listeners to KIFT Breckenridge, Colorado did not hear the normal Top 40 radio that they are accustomed too. Instead, they were exposed to an unauthorized broadcast of the FurCast podcast for approximately 90 minutes.
KIFT was not the only station that was hit during this cyberattack. KXAX Livingston, Texas was hacked as well. The Owner and General Manager, Jason Mclelland, believed that the FurCast aired, "for an hour, possibly two."
Two more targets declined to be identified: an AM station in Denver as well as a national syndicator.
The question is not if we are going to get hacked, but when will we get hacked.
Howard Price, Director, Business Continuity for ABC Television Network advises, "The bottom line is: change passwords on web-accessible device at least every 90 days…and where possible, use the longest-practical case-sensitive passwords which include special characters where allowed. The port forwarding issue is also critical. Don't expose the device to more access than is absolutely necessary operationally."
Price continues, "Keep these devices out of public view whenever possible. Too much of our 'stuff' is sitting on the open internet. Establishing private networks can be cost-prohibitive. But putting our critical devices in public view could cost us more down the road."
Last month, NAB produced two white papers on cybersecurity as well as a webcast focused on practical tips to make and keep your facilities safe.
White papers (Free to all)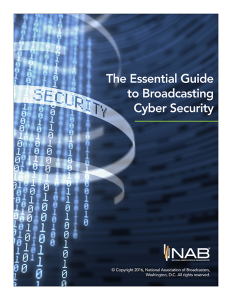 Webcast (Free to members; available on demand)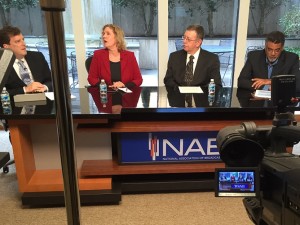 These serve as the beginnings of a cybersecurity portal where station personnel can find resources and training to prevent cyberattack.