New Video Compression Scheme Challenges HEVC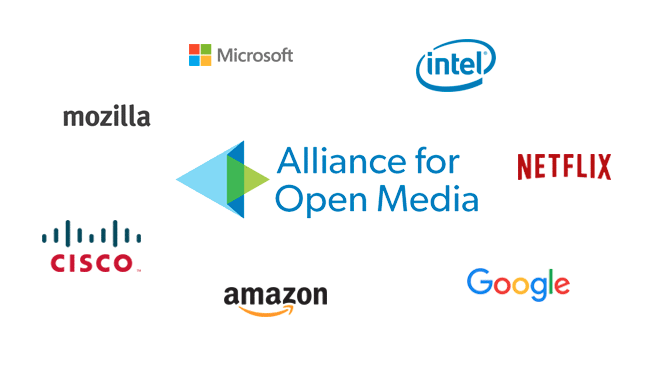 In the past few years, the ISO/MPEG High Efficiency Video Codec (HEVC, also known as MPEG-H Part 2 or ITU-R H.265) has established itself as the de facto next-generation video compression standard in virtually all television standards development organizations (SDOs) around the world, including ATSC in the US.  Recently, however, seven major tech companies (Amazon, Cisco, Google, Intel, Microsoft, Mozilla and Netflix) joined to form the Alliance for Open Media (AOMedia), for the purpose of creating a new, royalty-free, open-source video compression format. The question is why? And how will this impact the momentum of HEVC for our industry?
The prevailing wisdom on why this new video format—specific details for which are not yet available—is being created rests upon the emergence in Spring 2015 of a new, second patent pool for HEVC called HEVC Advance. Unlike the first HEVC pool formed and managed by the well-established licensing organization MPEG LA, where CE manufacturers are charged $.20 per unit only after the first 100,000 units with a $25M cap, HEVC Advance is proposing to charge TV manufacturers $1.50 per unit, mobile devices $.80 per unit, and other digital devices $1.10 per unit, with no caps. Additionally, and most concerning to the broadcast industry, HEVC Advance also proposes a 0.5% fee on gross revenue from content owners and distributors who use HEVC. Not surprisingly, the fee structure proposed by HEVC Advance has drawn sharp criticism from impacted industries. (Note that the idea of charging content owners and distributors a fee based on usage was previously tried unsuccessfully with the MPEG AVC compression standard.)
AOMedia's initiative to create a new open source video compression format that is royalty free and under open source Apache License 2.0 (a very permissive license allowing for the technology to be used in both commercial and private products), is drawing a lot of interest. While diversity is welcome, if we choose to wait for the arrival of this new video format, it will certainly delay rollout of new higher quality services such as 4K, 8K, HDR and virtual reality (VR). Ideally, though, it would be nice if AOMedia's development were a catalyst for the creation of a fair and reasonable patent pool for HEVC, while opening up additional further options for video compression in the future.
Further reading:
http://blog.streamingmedia.com/2015/07/new-patent-pool-wants-share-of-revenue-from-content-owners.html
http://aomedia.org/press-release/alliance-to-deliver-next-generation-open-media-formats/
http://www.streamingmedia.com/Articles/Editorial/Featured-Articles/New-HEVC-Patent-Pool-What-Are-the-Implications-103042.aspx