It's been another great day at NAB Show. It all kicked off at 8:15am this morning when the ATSC board cut the ribbon on the Next Gen TV Hub. NAB CTO Sam Matheny called attention to the location of the hub, positioned prominently in the central lobby of the Las Vegas Convention Center, as evidence of how far the standard has progressed. "We are at the hub," he said "in the center of everything."
Next up the was the NAB Show Open, hosted by CBS Sunday Morning Host, Jane Pauley and featuring remarks from NAB CEO and President Gordon Smith and NAB Joint Board Chairman and President TEGNA Media Dave Lougee.
Astronaut Peggy Whitson addressed the show from the International Space Station. Peggy, who set the record for most days in space by an American, will appear live at NAB Show on Wednesday via the first ever 4k stream from space.
"The digital revolution brings new challenges, but also wonderful new opportunities."
ABC News' Rebecca Jarvis then interviewed Hearst President and CEO Steve Swartz. Among the topics they discussed, was the rise in new platforms. Swartz said that while "the digital revolution brings new challenges, it also brings wonderful new opportunities." He noted that the rise of OTT is a great opportunity for broadcasters to win back marketshare.
The opening also took time to honor former Good Morning America hosts David Hartman and Joan Lunden, awarding them the 2017 Distinguished Service Award.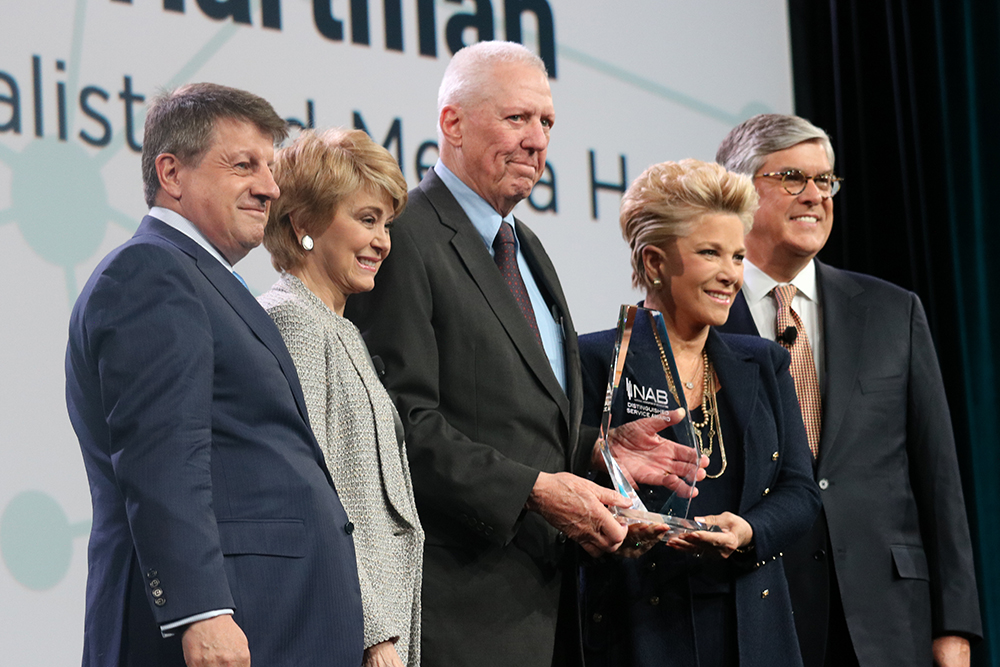 With the conclusion of the Show Opening, the exhibit floor opened to attendees – including PILOT's Futures Park. Futures Park features bleeding edge R&D projects including the PILOT Next Gen TV Gateways, showcasing apps made possible by the Next Gen TV Standard as well as an impressive variety of innovative companies showcasing new technology.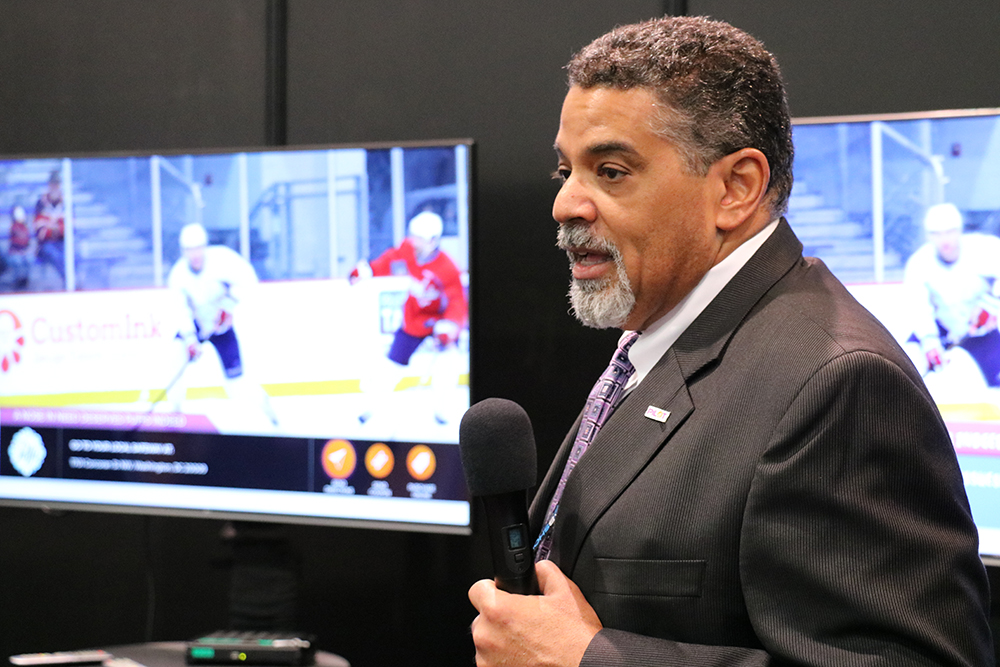 Meanwhile, in the conference rooms, the Digital Strategies Exchange for radio explored digital assets available to radio today. DSX4r included sessions on the digital dash, podcasts and social sharing among millennials.
Join us tomorrow for another exciting day of innovation and technology at NAB Show.