Wednesday, May 16, 2018, 2 – 3 p.m. E.T.
Next Gen TV on the Rise provides viewers with an overview of the ATSC 3.0-related technologies that were demonstrated at NAB Show, a discussion of the lessons learned, and a look towards what comes next including autonomous vehicles and interactive content.
This webcast is the second in a quarterly series of webcasts on The Road to ATSC, intended to keep you informed about the latest in next-gen TV.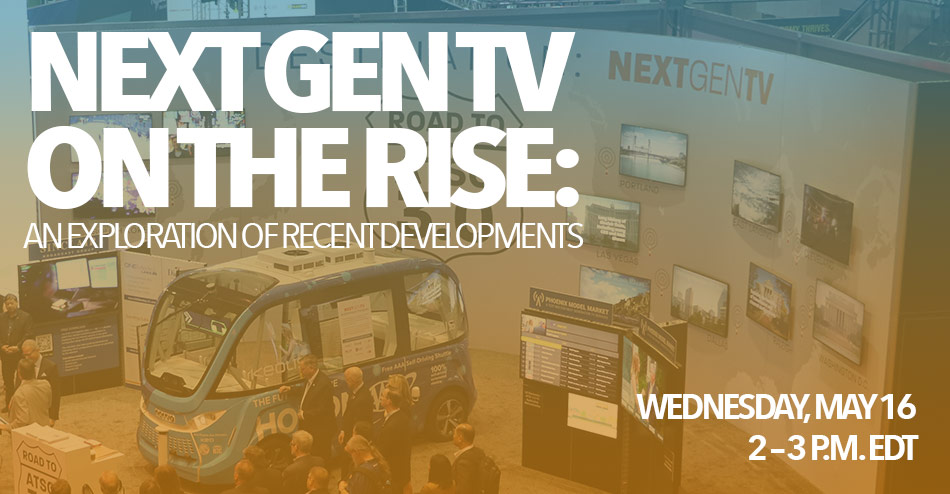 The 2018 NAB Show provided an exciting opportunity to witness ATSC 3.0 developments in action.  There were a myriad of demonstrations by different parties. Whether it was over-the-air reception in an autonomous shuttle, interactive content being delivered over-the-air, or a demonstration showing interoperability of ATSC 3.0 applications across multiple TV set manufacturers, NAB Show was a proving ground for what is possible with this new standard.
Our Panel Includes:
More panelists to be announced