The annual CES (formerly known as the Consumer Electronics Show) offers an amazing array of new technologies and 2023 was no exception. The new West Hall of the Las Vegas Convention Center is where automotive technology was center stage, and where Xperi was demonstrating an exciting new aspect of their DTS AutoStage hybrid (over-the-air plus internet connectivity) radio product.
Currently, DTS AutoStage is available in select Mercedes, Hyundai group (Hyundai, Genesis, Kia) and Tesla vehicles, supporting a variety of features including enhanced station guides and service following, where a receiver seamlessly switches from the over-the-air broadcast to streaming audio as the vehicle leaves a station's coverage area. One feature not currently supported but in the planning stages is personalization, where the internet-connected receiver is able to offer a listener suggestions based on their profile and listening habits.
Xperi was offering a preview of this feature at CES in a mock-up receiver designed to demonstrate DTS AutoStage personalization to automakers. The screenshots below illustrate how this works:
Select "Personalize my app" from this startup screen.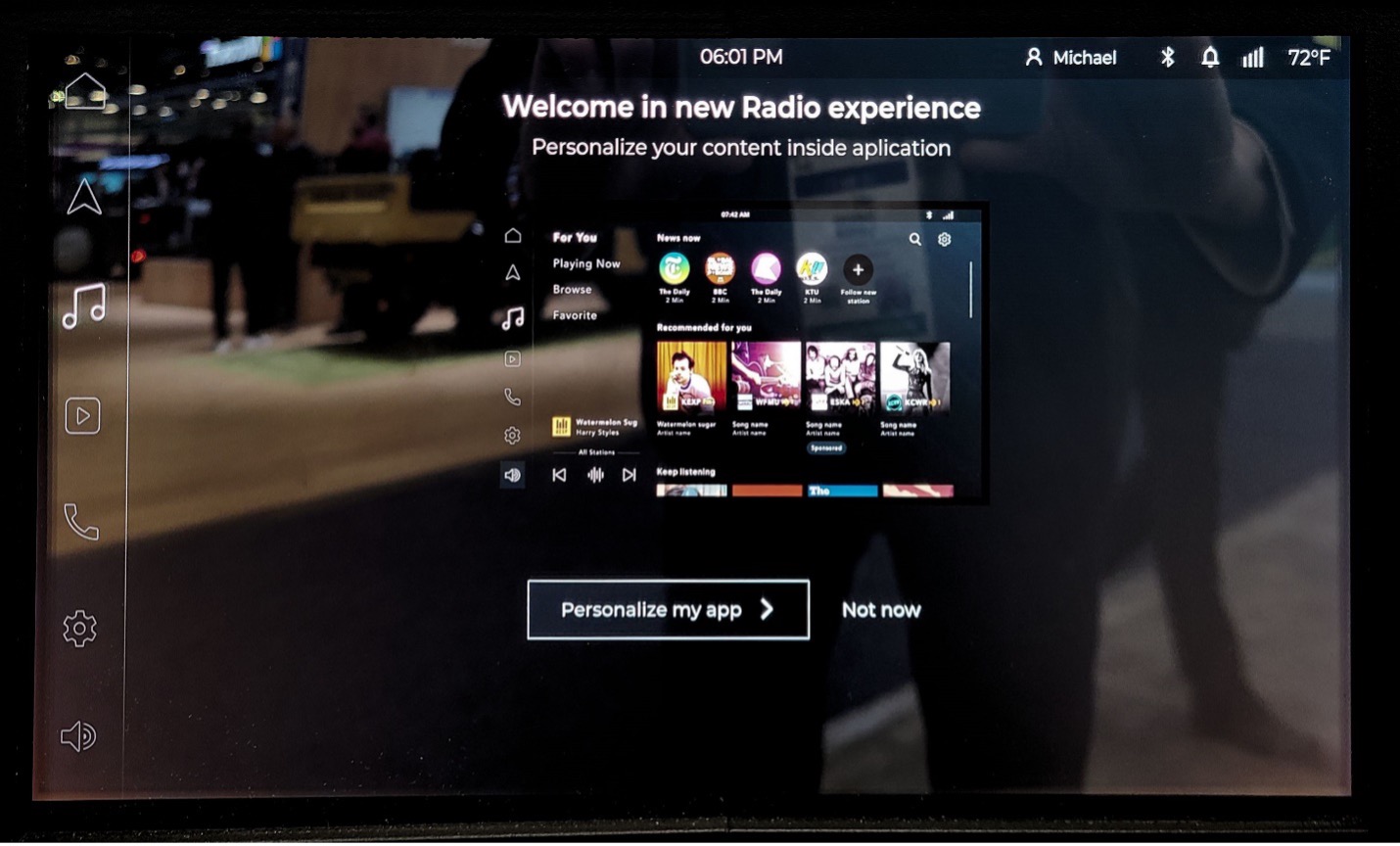 Answer a series of questions regarding music preference as illustrated by the first question shown here (six more like this will follow).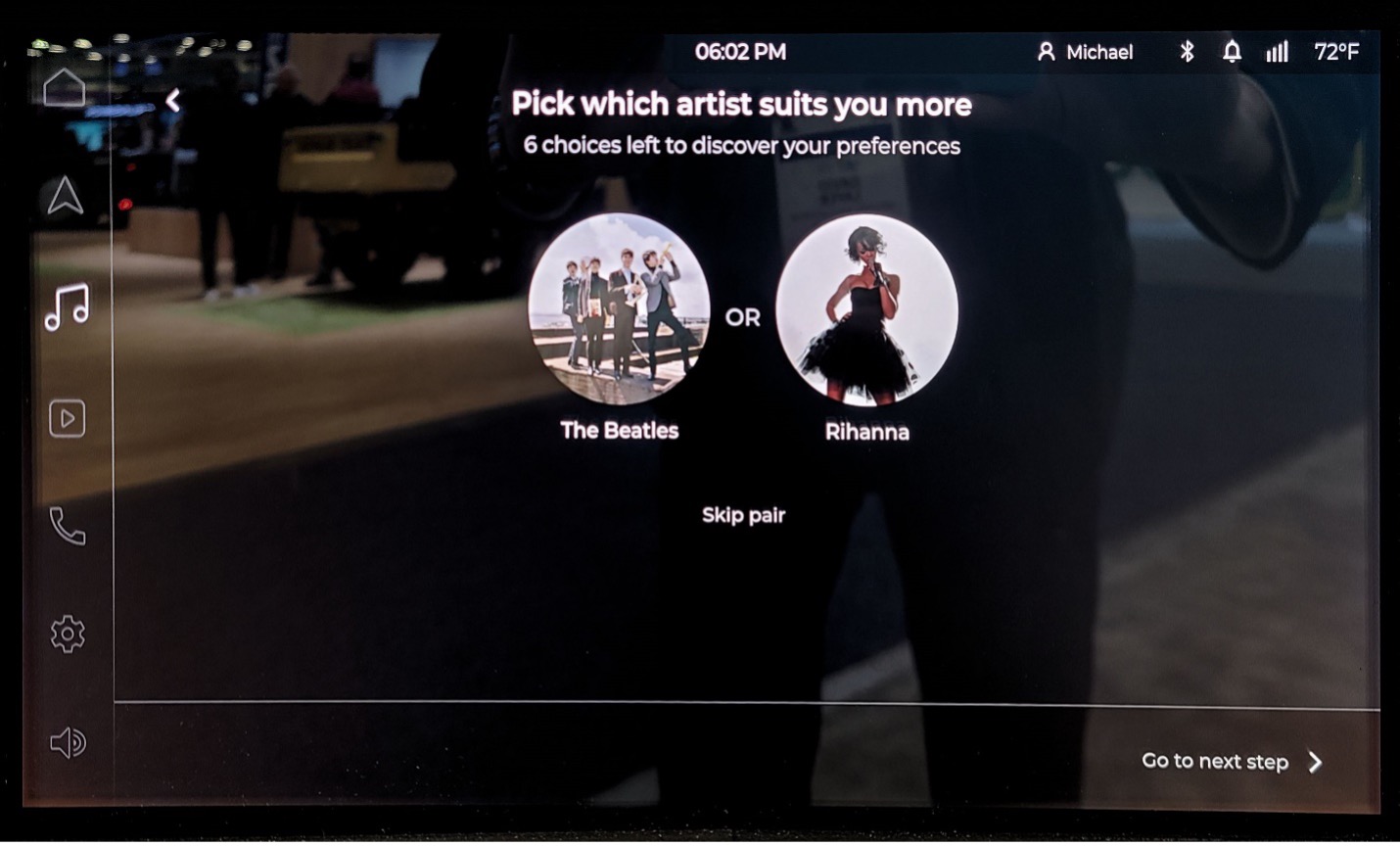 Select preferred local radios stations.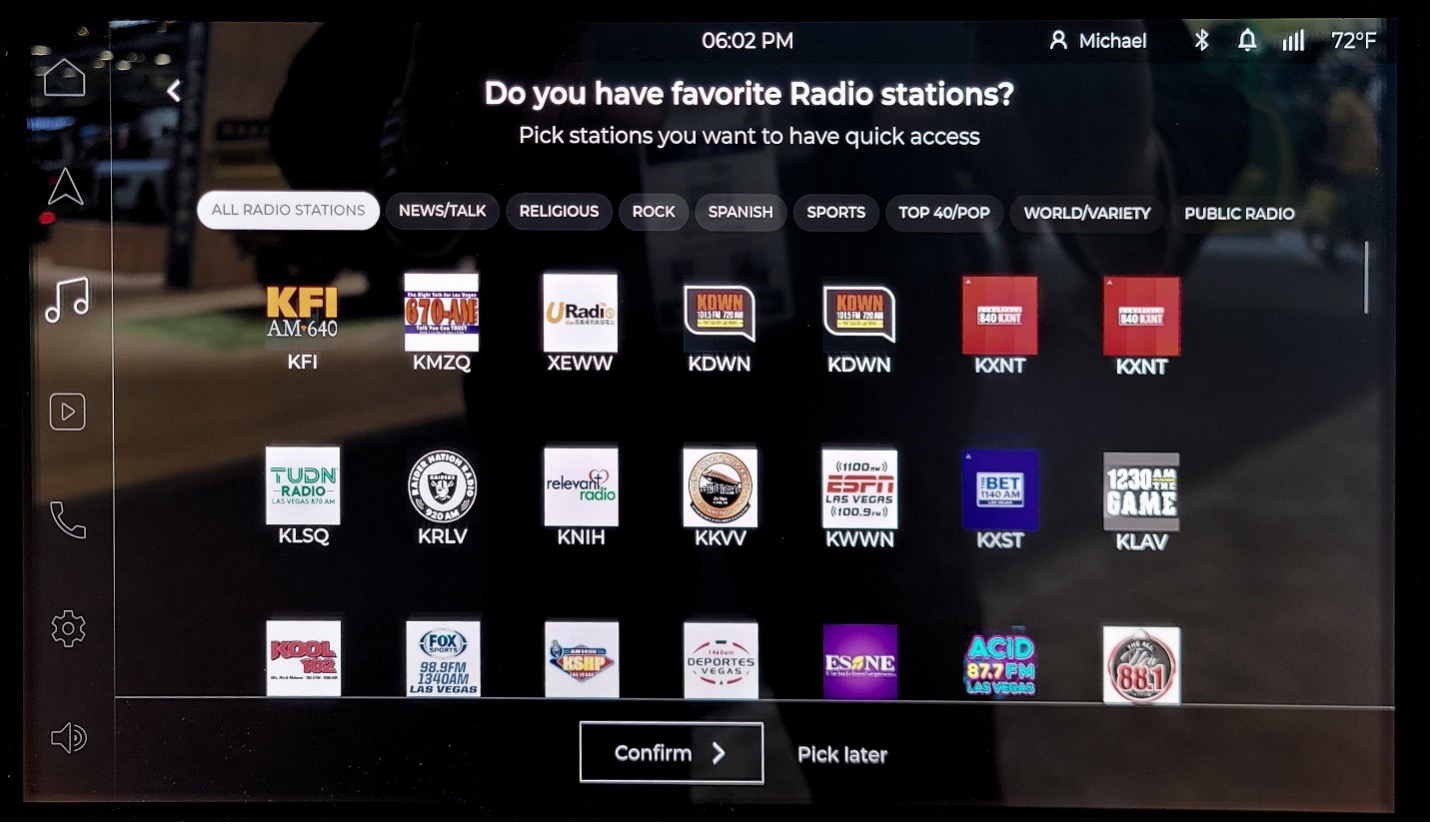 That's it! Xperi can then draw from this listener input and their extensive knowledge of audio content (powered by TiVo technology, owned by Xperi) to offer an array of personalized choices including recommendations, songs you may like and podcasts as shown in these final two screens.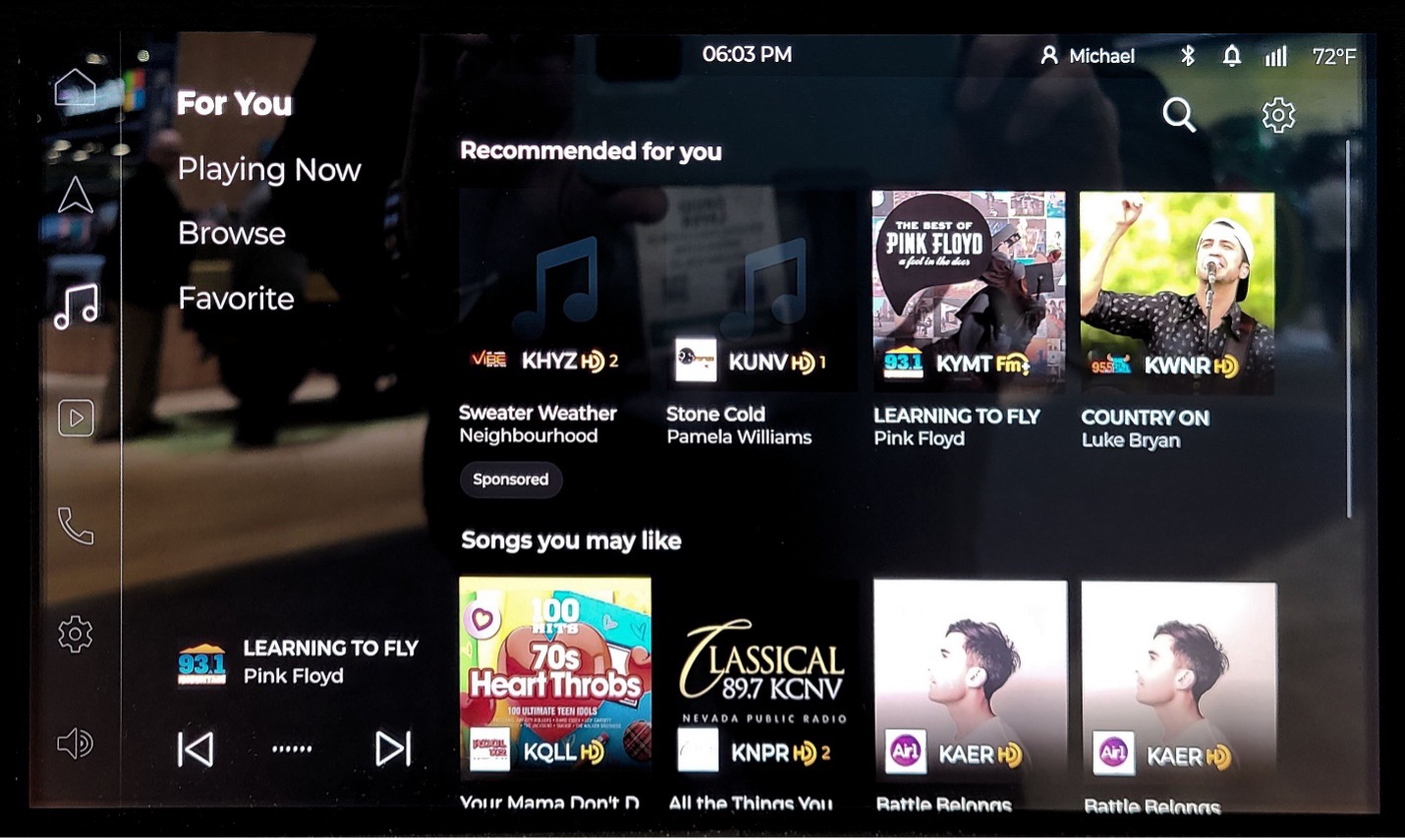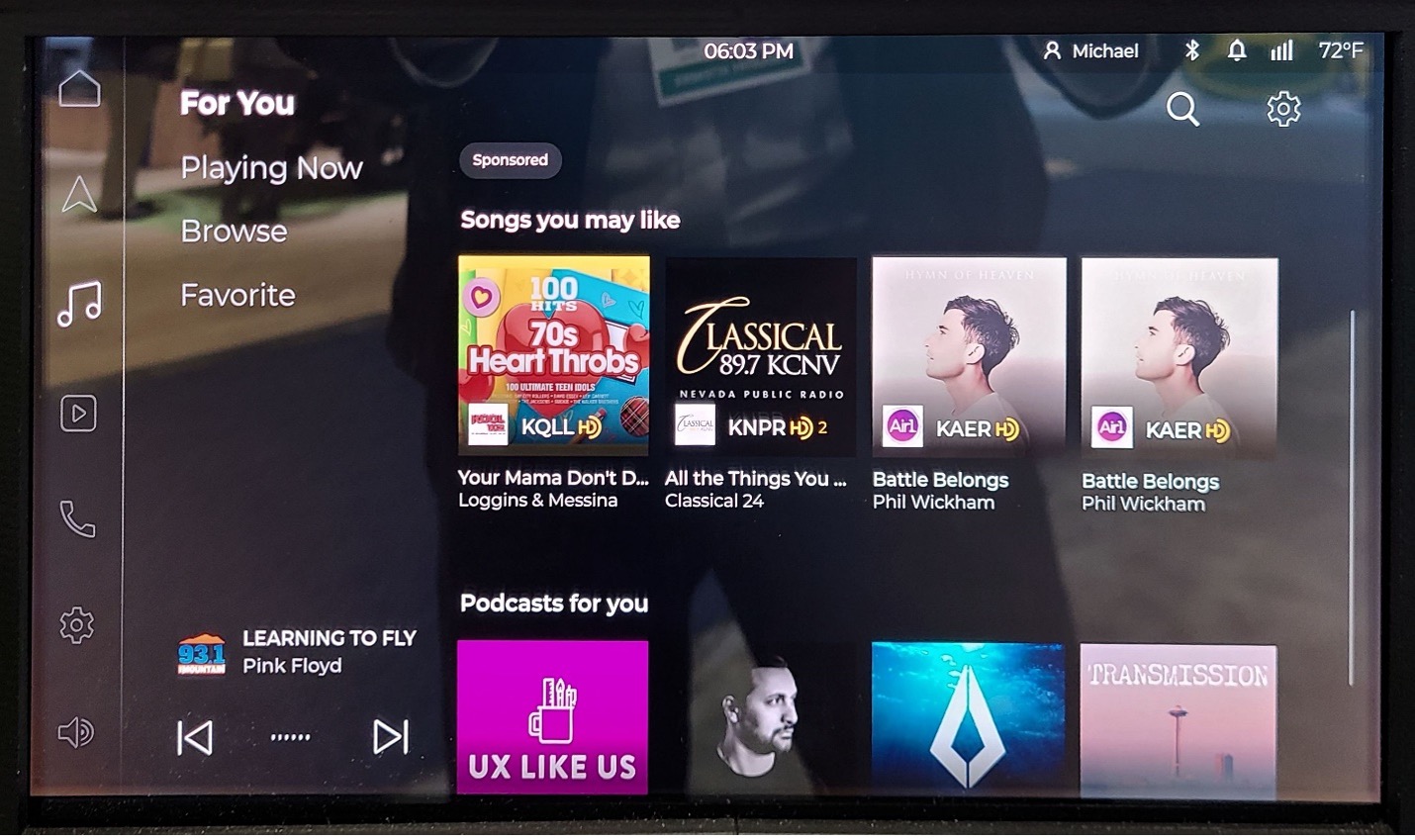 Personalization is an audio service feature that listeners have become accustomed to with streaming apps like iHeartRadio, Pandora and Spotify; hybrid radio technology makes it possible to bring this important feature to broadcast radio as well. Just as Hyundai and Tesla have recently made DTS AutoStage updates available to existing vehicles (see this PILOT blog for more information), it would not be surprising to see future updates enabling personalization features like those demonstrated at CES.