PILOT, the technology innovation initiative of the National Association of Broadcasters (NAB), today announced the three winners of the 2022 PILOT Innovation Challenge. Winners will receive relevant mentorship, feedback, travel support and exhibit space at the 2022 NAB Show, held April 23–27 in Las Vegas, Nev.
Individuals, companies, academic institutions and nonprofit organizations submitted applications designed to provide solutions to some of the key challenges and opportunities facing broadcasters over the next two to three years. The challenge specifically sought products or prototypes that align with three new focus areas of the 2022 NAB Show associated with the content lifecycle: Create, Capitalize and Connect.
This year's winners are:

Blueprint CRM – Townsquare Media: The Blueprint CRM is a next-generation CRM platform for broadcasters that provides a complete customer relationship management system optimized for ease of use with powerful tools for prospecting, managing relationships and garnering unique insights. The vision for the Blueprint system is to combine the best technology with the unique insights and strategies developed over the past decade building the Townsquare Media business.
---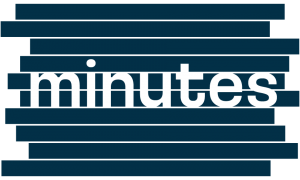 Minutes – Michigan Radio: Minutes is a new web-based tool that allows newsrooms to search transcripts of local government meetings, saving time on research and giving reporters the ability to create deeper, more relevant stories for audiences.
---

Spalk: Spalk's Virtual Sportscasting Studio allows for remote production of network-quality live sports programming. Spalk will work with faculty and students at the Newhouse School of Public Communications at Syracuse University to produce high-quality, remote commentary and play-by-play to broadcast live sporting events on their channels. This allows local broadcasters to produce COVID-19 safe, low-cost, high-quality content which leads to expanded local sports coverage and new revenue opportunities.
---
After evaluating a highly competitive field, the judges decided to also award two honorable mentions for this year's Innovation Challenge. Those two honorable mentions are:
Teamium: A smart project resource management system for today's production teams.
TVadSync: A platform for broadcasters to collect first-party ATSC 3.0 viewing data, analyze viewing behaviors and attribute advertising to business outcomes.
"This year's phenomenal pool of Innovation Challenge applications offered a glimpse into the future of how we develop, consume and monetize content," said PILOT Executive Director John Clark. "The winning entries distinguished themselves from the field with applicable, ready-to-use products that will enable broadcasters to better serve audiences immediately. We are excited for these creative teams to share their cutting-edge technologies with the NAB Show community.""
The three Innovation Challenge winners will receive relevant mentorship, feedback, numerous opportunities to engage with broadcasters. The winners will also receive a trip to the 2022 NAB Show to demonstrate their products to potential customers, investors and partners in exhibit space on the convention floor.