On February 19-21, 2019 PILOT conducted an ATSC 3.0 interoperability test (interop), which focused on implementation of the most recent version of the ATSC 3.0 Interactive Content standard (ATSC A/344:2017). The interop was hosted by News-Press & Gazette (NPG) at KEYT-TV, which currently has an ATSC 3.0 station on the air in Santa Barbara, CA. Three consumer electronics (CE) manufacturers, Sony, Samsung and LG, participated in the interop. In addition, broadcast infrastructure support was provided from professional equipment vendors Ateme, Broadstream Solutions, Strategy & Technology (S&T), Triveni Digital, and UniSoft .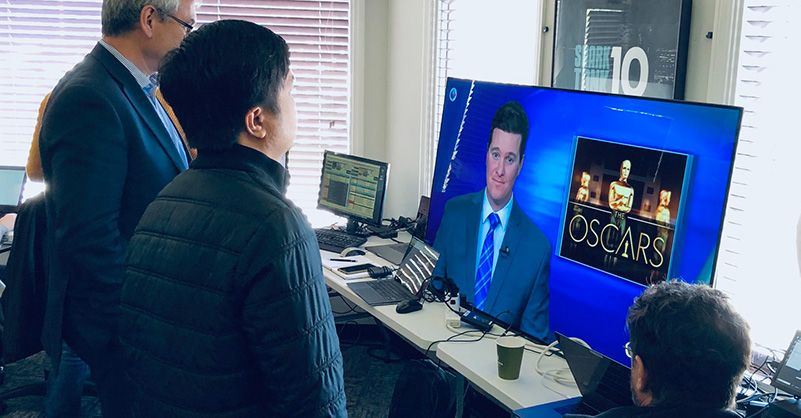 One of the core ATSC 3.0 capabilities tested during the 3-day event was Dynamic Content Replacement using Xlinks. The interop also tested ATSC 3.0 next-gen interactive applications developed by OpenZnet, The Fincons Group and Triveni Digital to demonstrate consistency of operation, look-and-feel as well as overall interoperability across different ATSC 3.0 receivers.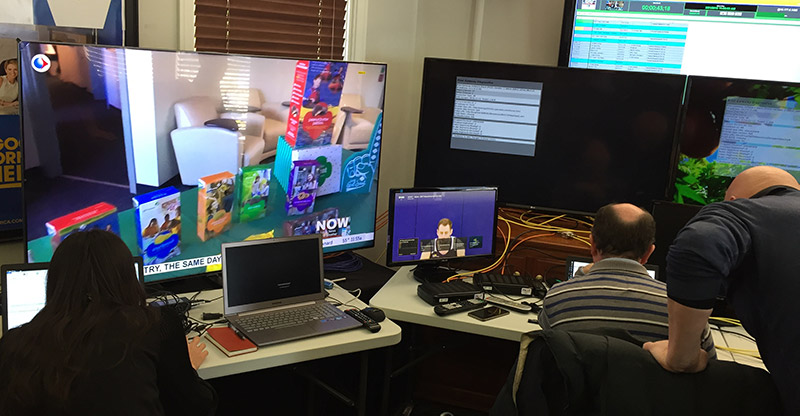 Participants came from around the world to participate in the event. KEYT welcomed all participants and hosted the event atop TV Hill in Santa Barbara.
One of the key factors contributing to the event's success was PILOT's working with the interop's software integrator, OpenZNet, to create IP captures of ATSC 3.0 signals beforehand, which the CE engineers could use in their labs to test receivers prior to arriving in Santa Barbara. In advance of the test, many meetings were held across multiple time zones, and a collaborative web portal was created to track bug reports/fixes and document logistics for the event. During the interop, there were numerous broadcast configuration changes including switching between different infrastructure components that deliver the ATSC 3.0 signals. All the signals used in the interop were broadcast to the CE devices over the air from KEYT's ATSC 3.0 antenna on the roof of the station.
The interop was held in preparation for ATSC 3.0 demonstrations at the 2019 NAB Show in Las Vegas. The success of the interop provides a good proof point for a successful NAB Show for all CE vendors. Many thanks to the outstanding team at KEYT for hosting the Santa Barbara interop. Come see these ATSC 3.0 next-gen demonstrations in the PILOT booth (N1037) in Futures Park in the LVCC North Hall during the 2019 NAB Show (April 8-11, 2019).