Wednesday, March 21, 2018, 2 – 3 p.m. E.T.
The Broadcast Engineering and IT Conference at NAB Show provides our industry with the ability to predict the future – by creating it ourselves. This conference, which runs from Saturday, April 7 through Thursday, April 12, 2018, exposes attendees to cutting-edge research, emerging trends in engineering, as well as case studies and best practices from our peers.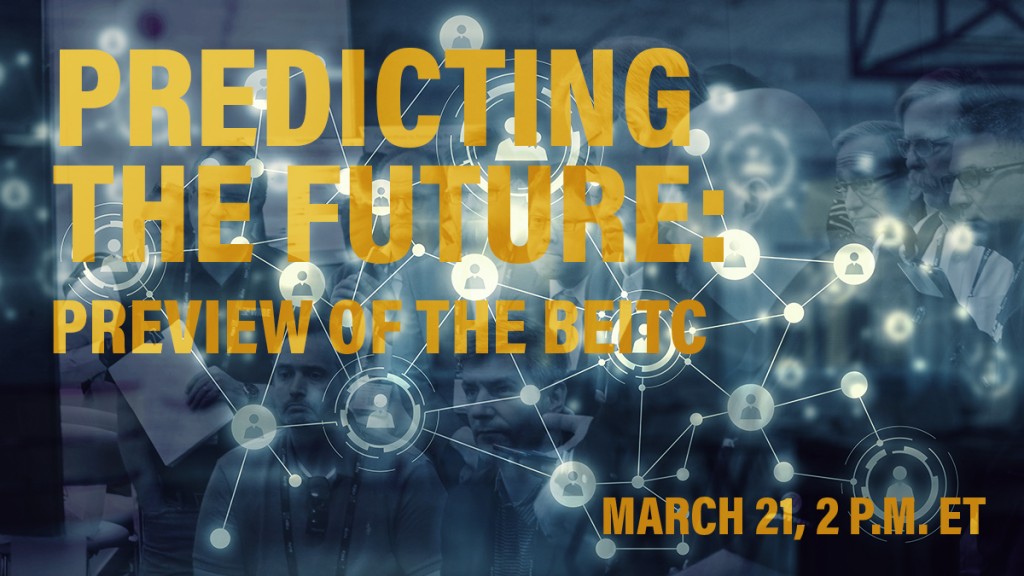 Predicting the Future will provide you with a preview of selections from over 140 presentations that are included in this 5-day conference. Skip Pizzi, NAB's Vice President, Education and Outreach, will guide us through an overview of four conference papers that focus on key topics of interest at this year's conference. The selected papers include the following and others:
ARTIFICIAL INTELLIGENCE – How Advances in AI Machine Learning and Neural Networks Will Change Content Creation – Tom Ohanian, Tom Ohanian Associates
NETWORK SECURITY – My Broadcast Plant Network is Secure – Is Yours? – Wayne M. Pecena, Assistant Director of Educational Broadcast Services at Texas A&M University
SPECTRUM REPACK – Spectrum Repack: Issues and Challenges Encountered in Early Installations – Rich Redmond, Chief Products Officer, GatesAir
HD RADIO – HD Then and Now – Jeff Welton, Regional Sales Manager, Central US, Nautel
Predicting the Future is the first in a two-part strand of webcasts entitled Selections From The BEITC, intended to provide insight into key developments and trends in technology, broadcast engineering, and innovation.
Our Panel Includes:
Tom Ohanian, Tom Ohanian Associates
Wayne M. Pecena, Assistant Director of Educational Broadcast Services at Texas A&M University
Rich Redmond, Chief Product Officer, GatesAir
Jeff Welton, Regional Sales Manager, Central US, Nautel
Skip Pizzi, Vice President, Technology Education and Outreach, NAB (moderator)
More panelists to be announced