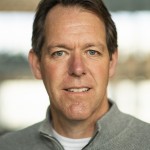 Mike Beaudet
is a professor at Northeastern University's School of Journalism and Media Innovation in Boston and an investigative reporter at WCVB-TV. Northeastern University's School of Journalism and Media Innovation was a
winner of the 2021 PILOT Innovation Challenge
.
Resolutions (and inevitably breaking them) are part of the new year tradition, but this is 2022. It's exhausting to make even a single one. The pandemic. Omicron. A deeply divided nation. Who knows what's next?
Local TV news is arguably more important now than ever. Consumers need real news (yup) that's well-researched, credible, and trustworthy. The local television industry is uniquely positioned to deliver it. Ratings surged during the pandemic and people still trust local news more than other sources. The TV industry also remains profitable and can afford to invest in resources to ensure a brighter future.
As 2022 begins, the Reinventing Local TV News Project at Northeastern University is optimistic about the state of local television news and we're doubling down on our research findings that revealed a potential pathway for building a bigger audience, both on-air and online. Our not-so-secret formula? Prioritizing animation and enhanced graphics in local TV news storytelling.
The findings are clear: animation engages people of all ages. Viewers find it more interesting to watch than the typical video news story. After viewing the local news stories that took a fresh approach to animation and graphics, people preferred that style across the board, with audiences more likely to rate the animated stories as clear, compelling, and memorable. And perhaps most important, in this non-stop, social-media-fueled world overflowing with misinformation, animation cuts through the clutter and helps make the content easier to understand.

As part of our research, we embedded two animators in TV newsrooms for one year: WLS-TV in Chicago and WCVB-TV in Boston. Our Visual Content Producers, as we called them, worked on the editorial side of the newsroom. They collaborated with newsroom storytellers, from producers and reporters to photographers and editors. They created data visualizations such as graphs, charts, and maps; animated sequences to explain special processes or how the timeline of a story unfolded; or simply highlighted priority information with emphasis text and icons. The end result? More creative storytelling that helped explain and inform, especially on stories with data or those lacking traditional video b-roll.
After our Visual Content Producers' fellowships ended, both companies, ABC and Hearst, offered them full-time jobs. Adriana Aguilar now produces animated content for the eight ABC-owned TV stations across the country as part of their Data Journalism Team while Hearst hired Bob Curran as an Animation Preditor for their national Digital Team. He's the first video editor on any Hearst digital team whose primary focus is animation. You can see an example of Adriana's work here and Bob's work here.
"We believed that animation could not only modernize our content, but engage our audience," said Courtenay Tucker, News Video Creation Manager at Hearst Television. "Bob is not only an animator, he is also a storyteller. He is actively involved during the scripting process to point out opportunities for potential animated elements and merges real-life and animation seamlessly. Each time his creativity is allowed to flourish, our audience benefits."
While hiring an animator may not be in the budget for some stations, leveraging an animator across a station group is proving to be a winning formula for both Hearst and ABC.
"When you combine all eight stations' needs or desires, you really have a resource that can be used across the whole group," said John Kelly, Director of Data Journalism for ABC Television Stations. "And it helps take a little bit better advantage of that talent and skill just to be able to employ that when you need it and not when you don't."
So back to those 2022 resolutions and what each of us can do in our local TV newsrooms. While we may not have the luxury of hiring an animator, we can commit to experimenting with our storytelling and finding opportunities to infuse more animation and graphics into our work. For some, that might mean learning how to use animation software like Motion or Doodly. For others, it might mean collaborating with your current graphic design team to get them more engaged in your storytelling and empower them to be a part of the editorial process. Don't just tell them what to do. Involve them in the story producing from the start and see what you can come up with together.
If you're a news director or general manager reading this, the investment in animation is more than worth it, according to those who've already made it.
"The cost of not investing in skilled animators now is more expensive than the cost of investing in one," said Hearst's Tucker. "In a time of immense misinformation, any resource that helps communicate the truth effectively is invaluable. In addition, animation is one way newsrooms can modernize their storytelling and help them stand out from the crowd."
"From our standpoint, it's been a very worthwhile investment," said ABC's Kelly. "And it's changed our storytelling. It's opened a new dimension for us, for everything from linear to CTV. It's just an extra storytelling tool that we have."
Here's to 2022 and to more innovative storytelling using animation and graphics in local TV news.