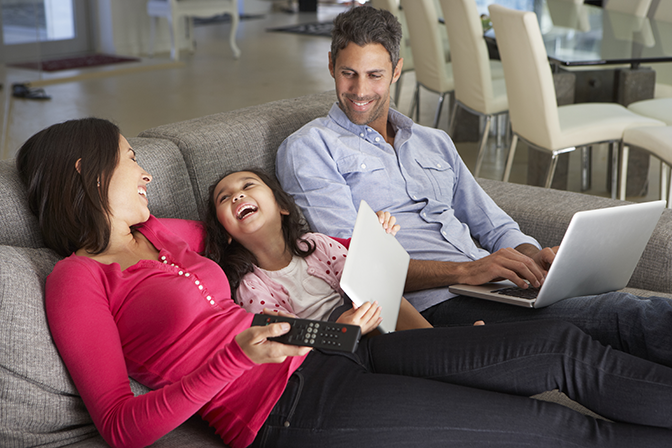 According to Nielsen, 47% of global respondents say they engage with social media while watching TV programming and 58% say they browse the Internet. A recent Accenture study reports as many as 87% of consumers use a second screen while watching TV. Moreover, Facebook recently announced new APIs that will make it easier for broadcasters to engage with their audiences. US broadcasters should start planning for second screen apps to accompany live TV programming.
European broadcasters have been blazing the trail with second screen apps that synchronize with live broadcast TV. They offer alternate camera views for sports programming, voting for popular shows like Britain's Got Talent, as well as quizzes and games that keep viewers engaged during commercial breaks.
Second screen apps also offer new commercial opportunities for broadcasters, as they are a great platform for targeted advertisements. A great example of this is automatic content recognition (ACR) that allows advertisers to synchronize second screen apps with broadcast programs, as well as trigger customized ads on the second screen.
Up to this point, most second screen apps have been custom written for different mobile operating systems. However, the next generation broadcast TV standards HbbTV 2.0 and ATSC 3.0 are based on HTML-5, which will make development easier for broadcasters.
Based on the successes of European broadcasters and Facebook's recent announcement, second screen apps are likely to be a core part of all future broadcast services. US broadcasters should start planning the development of second screen apps to bring this beneficial experience to their viewers.
For further reading on the second screen experience:
http://www.iab.net/media/file/TheChangingTVExperience.pdf
http://www.programmableweb.com/news/facebook-introduces-graph-api-v2.5/brief/2015/10/14