What's next? It's a simple question with infinite, complex answers. I don't know of any industry that doesn't wrestle with how to answer it. The broadcast industry is no different and it's why we are continuously exploring new ways to serve audiences. The PILOT Innovation Challenge is designed to inspire and further enhance this ideation process.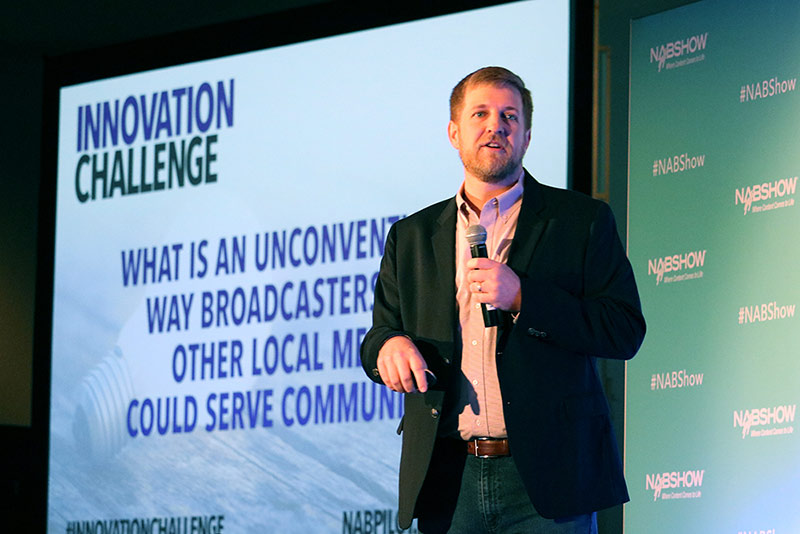 We're calling on all creative thinkers to submit their answer to this year's challenge question, "What is an unconventional way broadcasters and other local media could serve communities?"
To introduce the question, I'm sharing the through process that went into the wording.
"unconventional way" The word unconventional is the key word in this question. We tossed around other words such as crazy, absurd, creative, radical, unique and wild. But unconventional fit best. We're looking for ideas that don't conform to ways things are usually done. We want to hear unique and creative (perhaps even crazy) ideas that provide a chance to learn something new because it's different.
"broadcasters and other local media" The challenge was created to support broadcaster innovation, and at PILOT we refer to local broadcasters as multi-platform media companies. In that broader concept, broadcasters are local media organizations because many local broadcasters are already operating in unconventional ways in the digital space.
"serve communities" Local broadcasters serve communities. We are committed to ideas for serving our audiences in unique and important ways. Ideas submitted to the challenge must demonstrate a commitment to the people we serve, and that service can take many shapes and forms.
Ideas submitted should be just that – an idea. We're not expecting – or allowing – entries for products or services already commercially available. Instead, we want creative thinkers to develop new ways to address the question and convince the judges the idea takes a creative approach, is desirable and is worth pursuing.
Challenge winners will be awarded prize money to advance their ideas. That could be to develop the first prototype or further refine and research the idea to apply toward the first prototype.
We expect the winners to move their back-of-the napkin idea forward in a meaningful way. One of the entry requirements is a brief description of the steps the entrant would take should their idea win.
The criteria for judging is split into two parts. First, all ideas must answer two simple screening questions:
Is the idea relevant to local media?
Does the idea demonstrate service to community?
Second, after ideas pass this screening, they will be judged on following criteria:
Originality (50%) – How original or unique is this idea? Has this already been tried?
Desirability (15%) – How desirable is this idea? Is this an idea that is clearly needed or desired by someone specific? If it came to fruition, would it be valuable to someone and is that someone clearly defined?
Plan (35%) – How clear, logical, and likely to demonstrate the potential of the idea are the steps outlined?
We placed an emphasis on originality in keeping with our desire to find "unconventional ways" to serve communities.
It's also important to demonstrate desirability. If no one wants what is being proposed, why bother? We want to see the submissions articulate the value delivered to its audience.
A plan for moving forward is important because it forces entrants to think about next steps to move beyond a concept. Winners are expected to move their idea forward and demonstrate progress at NAB Show 2018.
Coming off the success of our first challenge in which we awarded three prizes to ideas for next generation content, we're excited for year two. Thanks to the support of Knight Foundation, we're more than doubling the size of the challenge. Six winners will be awarded a share of $120,000, present to industry executives at NAB Futures and demonstrate how they've advanced their idea at NAB Show in 2018.
The submission period is open until September to give people time to deeply consider answers to the challenge question. We'll hold office hours throughout the year to address questions, and we'll be posting periodic updates through the summer.
Good luck!