In recent months, the Southeast U.S., Puerto Rico and the U.S. Virgin Islands have been pummeled by Hurricanes Harvey, Irma, and Maria.  The wildfires in California have been equally devastating.  These storms and fires have wreaked havoc on communications networks and challenged public safety officials' ability to get lifeline information to affected residents.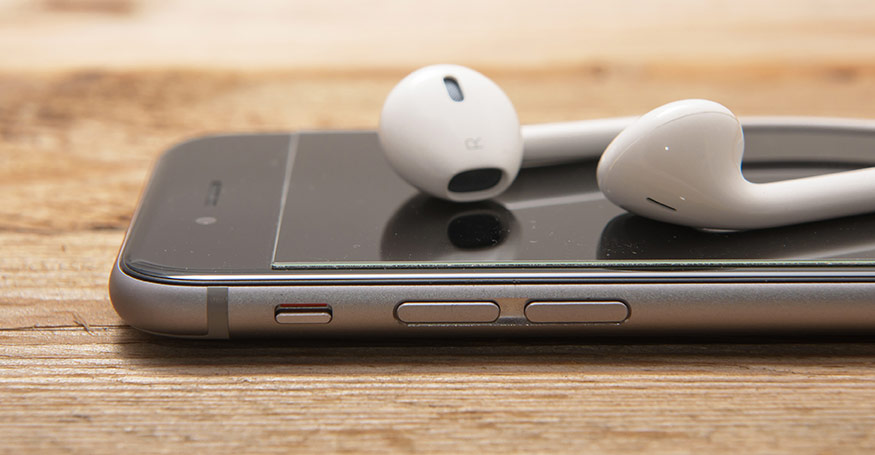 At a time when many Americans have come to rely on their smartphones, massive cellular outages were suffered from Texas to Florida on an even greater scale than in Superstorm Sandy five years ago, and California has also suffered major outages in key locations.  In Puerto Rico and the Virgin Islands, it may take weeks and even months to fully restore cellular service because of the damage to the electric grid.  This has been a painful reminder of the need for a redundant and pervasive communications infrastructure, especially in times of disaster and emergency.
Radio, television, cellular, satellite, and other communications networks all have a role to play in a crisis.  In the wake of these storms, a passionate discussion about activating FM radio in smartphones – and, specifically, Apple's iPhone – has emerged. This discussion was started by those most impacted by Irma when the South Florida Sun-Sentinel editorialized on the issue and Senator Bill Nelson of Florida called for activating FM chips in smartphones.  FCC Chairman Ajit Pai also issued a public statement calling for Apple to activate FM chips to promote public safety and FCC Commissioner Jessica Rosenworcel also weighed in with her support.
There has been a good bit of technical back and forth since these calls to "light up the chip," and this is my effort to try and set the record straight.
Here is the BLUF – Bottom Line Up Front
Apple has built and offered a wonderful FM app in their iPod Nano for many years.  They know how to make FM work, and work well, in their mobile devices.  Apple even wrote its own Nano app that allows the user to pause live radio and buffer up to 15 minutes of content.
However, Apple has specifically chosen not to offer this functionality in their iPhone. Indeed, Apple has disabled FM chips despite the capability being available on the communications module within the iPhone.  This means other app developers cannot offer FM apps either.
Apple CEO Tim Cook hails from Mobile, Alabama and attended Auburn University. Mobile has been impacted by at least 10 different hurricanes since 1969 and that was prior to Nate, which brought a nearly six-foot storm surge and flooding, so I have to believe Mr. Cook has a personal appreciation for the damage these storms can inflict.  We invite him and Apple to reconsider activating FM radio in iPhones, and we stand ready to work together to enable this important service.
Here are the details
FM capability is in the iPhone
Tear-down reports from multiple research firms indicate the iPhone has long used a communications module that supports three key wireless networks: WiFi, Bluetooth, and FM radio.  NAB has been commissioning tear-down reports from ABI Research on the top-selling smartphones since 2012.  In the last report we received, the iPhone was the only such smartphone that did not have FM activated on at least one major U.S. carrier.
Apple deliberately disables FM
Apple has chosen to only use the WiFi and Bluetooth aspects of the communications module.  They have admitted as much for all phones through the iPhone 6 series, at which point they claim FM capability was removed from the 7 series and 8 series. Yet, tear-down reports indicate the iPhone 8 contains the same 4357 chip family, which manufacturer Broadcom clearly states includes an integrated FM radio core. You can check out these independent tear-down reports:
Apple purposefully does not connect the antenna
While the communications module has FM capability, it must also have access to an antenna to receive this signal.  This is commonly done via the wire for your headphones.  Again, Apple enables the antenna for the Nano, so it has the experience and expertise to make FM radio capability work.  And from a competitive standpoint, other manufacturers of best-selling smartphones such as Samsung, LG, and HTC have enabled FM radio reception in the U.S. and around the world.
This is a global issue
FM radio is a global standard in much the same way as WiFi and Bluetooth are.  That is one of the reasons why chip manufacturers combine all three capabilities into a single module.  It can and should be activated everywhere.  Apple creates global product SKUs for their products, so it fits very well with their production model. Other smartphone manufacturers are doing this as well.
This is not NAB vs Apple
Various media outlets, politicians, and regulators raised the issue in the wake of the recent hurricanes. We are certainly an interested party and we believe Apple and their customers would benefit from "lighting up the chips" in future iPhones.  NAB is not alone – national and international bodies, governments, and institutions share our belief in the importance of activated FM radio chips in smartphones:
Apple's 'know-how'
Apple is a very successful company, and as evidenced by its Nano product, it knows how to do FM radio well.  Activating the FM capabilities in their phones would be simple for them to accomplish if they wanted to, and I believe it would be supported by consumers.
Here is why it matters
People turn to radio in times of crises.  In the days following Hurricane Harvey, NextRadio, the popular FM radio application on Android smartphones, saw a 160% increase in listening.
During Irma, NextRadio usage was even higher. In the Fort Myers area alone, listenership was up 1,127%from the average day.
In Puerto Rico, there continues to be widespread cellular service outages following the storm, leaving many residents without access to vital information.
The Japanese communications ministry reports that radio was the number one source for news the day of the Japanese earthquake and tsunami.
FM radio consumes approximately five-times less battery than streaming, so it is very battery friendly, which is especially important in times of long power outages and poor communication.
FM radio in smartphones is free and available to everyone, regardless of their data plan.
FEMA has designated radio stations that operate especially hardened transmission facilities as the primary source of initial emergency information so they can be the lifeline service that everyone can depend on.
During the California wildfires, there have been reports about widespread problems with the wireless emergency alert (WEA) system for mobile devices, which has left many residents without critical information about fast-approaching danger.
Bottom line
NAB welcomes the opportunity to collaborate with Apple, even though Apple doesn't need our help from an engineering perspective.  Apple's iPhone is a phenomenal device and does so many things well. We hope they recognize that activating the FM capability would make it even better for all of their customers around the world.