NAB's Skip Pizzi was awarded the Bernard J. Lechner Outstanding Contributor Award by the Advanced Television Systems Committee (ATSC) during the 2017 Next Gen TV Conference in Washington, DC., on May 17.
"Skip is an outstanding leader," said ATSC President Mark Richer, "whose remarkable technical and management skills; enthusiasm and commitment has helped to facilitate the rapid development of the next generation television standard."
The Lechner Award is presented annually to an ATSC member whose technical and leadership contributions to the ATSC have been invaluable and exemplary.
From the Dept. of Couldn't Happen to a Nicer Guy: Skip Pizzi Takes ATSC's Highest Technical Honor, the Lechner Award https://t.co/ITchhWP3Kf

— Television Broadcast (@TVBroadcast) May 17, 2017
"To even be in the same zip codes with the [former winners] is honor enough," said Skip, "and now, to be on that list is just a shock, but a real humbling honor."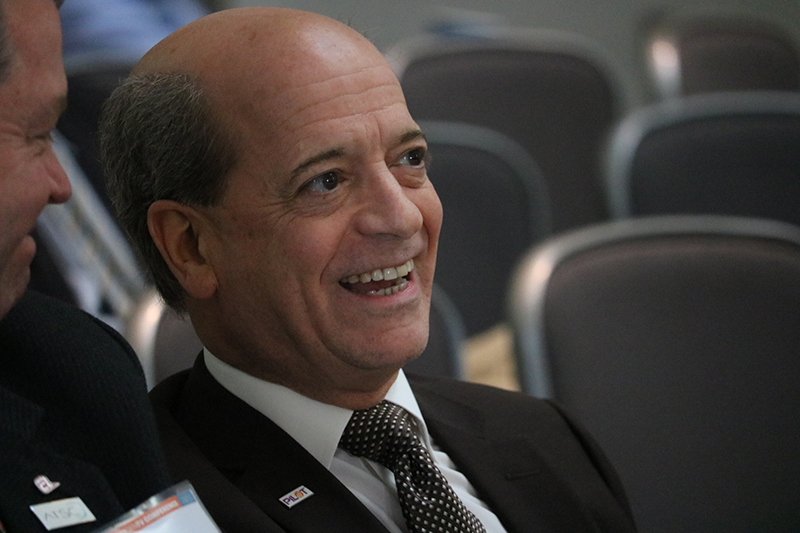 Skip serves as Vice-Chair of the ATSC Technology Group 3 (TG3), which is developing the ATSC 3.0 standard. He is also Chair of the S31 Specialist Group on ATSC 3.0 System Requirements, and the Audio Testing Coordinator for ATSC 3.0.
Skip's career spans broadcast and new media industries. He spent 11 years in various posts at Microsoft and served as technology manager and engineer at NPR for 13 years. He was also an editor at Broadcast Engineering magazine.
Skip joined NAB in 2010, and is the Vice President of Technology Education and Outreach.