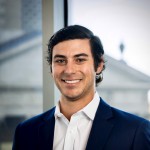 David Kaszycki
is the Co-Founder & CEO of BEAM Dynamics. Beam Dynamics was a w
inner of the 2021 PILOT Innovation Challenge
.
Downtime on set is an issue that keeps production engineers awake at night…literally. They're often stuck in the studio fixing technical issues to get productions back on-air while everyone else stands around or is asleep. There is always a worry that a critical piece of the production workflow will cut out in the middle of a shoot causing the production to come to a halt. Backup systems, redundancy and additional engineers on set are deployed to help reduce downtime, but we all know that every year there will inevitably be a few sleepless nights for engineers.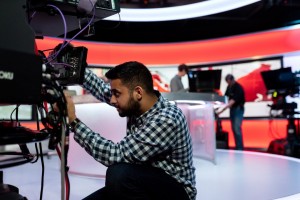 Even though this is a big problem for our industry, why hasn't it been solved? With more reliable products, streamlined workflows and better engineering talent we should have this figured out by now. What appears to be a more reliable workflow from the outset is actually becoming more complex with growing interdependencies across technology used. Each production studio has thousands of pieces of technology from hundreds of different manufacturers spread across their studios, control rooms, server room and ENG kits. And with so many unique technologies and manufacturers, when something happens on set there are potentially hundreds of end points to search to find the information needed to get back on-air.
Currently, manufacturers are siloed in their approach to providing product updates, managing service tickets and helping customers understand life cycle information across their products. Some manufacturers are even siloed across their product lines with these processes, providing different workflows depending on the product type. It's no wonder that engineers spend a majority of the time resolving issues in the diagnosis process…there is not a standard format for them to receive the critical data and information they need.
And engineers aren't off the hook either. They unintentionally operate in a siloed manner as well, meaning that they don't have a way to share information across their internal studio cohort, much less to the industry in general. Trade shows like NAB Show are sometimes the best way for these engineers to share important knowledge that is of benefit to all, but we all know that meeting once or twice a year is not enough.

It's time to change the paradigm of closed, siloed networks and create a platform to bring the industry together. To set standards that manufacturers can adhere to which benefit all product owners across the industry, and to develop product knowledge bases on the customer side that utilize ML and AI to deliver the information that engineers need when issues occur on set. It's time to realize the network effects that other industries have a head start on and bring the knowledge, insights and intelligence across all stakeholders into a common platform.
BEAM Dynamics is set out to build this platform and launched their solution to the market on October 5, 2021. Our company has operated in stealth mode for almost 2 years, but has recently been in pilot tests with major broadcast networks and global industry manufacturers to prove out the end-to-end solution. The platform provides a single user interface for production studios to manage the thousands of pieces of equipment and technology in their inventory, analyzing the data set for potential failure risk, needed updates and creating a common service/maintenance process regardless of the manufacturer.
If you'd like to learn how BEAM Dynamics is redefining the technology management paradigm, please visit https://meet.beamdynamics.io.