It's been another huge day at the NAB Show with the official show opening, the Futures Park opening and all things ATSC 3.0.
ATSC 3.0 Consumer Experience
The day kicked off with Mark Richer, Sam Matheny and Brian Markwalter cutting the ribbon at the ATSC 3.0 Consumer Experience.
"Quite simply, it's a platform for the future of terrestrial broadcasting," Mark Richer, President, ATSC
The Consumer Experience is "a glimpse of what's possible with ATSC 3.0." according to ATSC President Mark Richer. The Experience features demos of immersive audio, 4k, personalized advertising, consumer antennas and the first ever live broadcast over-the-air ATSC 3.0 broadcast live from Futures Park (powered by PILOT).
We shot the opening on Facebook Live, and you can check the whole thing our on the PILOT Facebook page.
PILOT ATSC Demos
PILOT officially unveiled two ground breaking demos at Futures Park today.
Originating in Futures Park, PILOT broadcast ATSC 3.0 live, over-the-air for the first time from a transmitter on Black mountain.  The broadcasts were received by televisions in the ATSC 3 Consumer Experience. Here's Lynn Claudy giving you the complete rundown.
And check outs some of our other great exhibitors below. And see them in person tomorrow in the NAB Show Futures park, in the Upper South Hall
Additionally, the PILOT Home Gateway  demonstrated some of the great functionality provided by the ATSC 3.0 Runtime Environment.
NAB Show Opening
The NAB Show officially got underway today when NAB President and CEO Gordon Smith gave his opening remarks.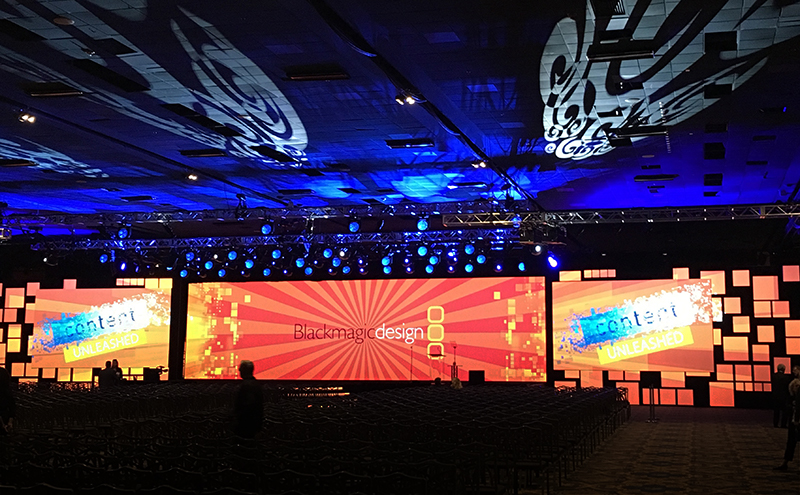 Ben Sherwood
Disney and ABC Television President Ben Sherwood gave the NAB Show Opening Keynote, before joining Gordon Smith on stage for a discussion of broadcastings future.
"Every decade the eulogies are written, and every decade TV breaks new ground"
Bob Woodruff
The one and only Bob Woodruff received the NAB Distinguished Service Award at the opening. The renowned ABC News Television Journalist, whose career began in Tiananmen Square and very nearly ended in January 2006 when he was seriously injured by an IED in Iraq.
"I may be the first person to receive an award here for getting his head blown off!"
Just 13 months later, Bob returned to the news desk. He also set up the Bob Woodruff foundation that helps wounded service men and women. During his acceptance speech, he described his work with the foundation as "The best thing he has done."
Out of respect to Bob, there'll be no pictures of "those shorts" in this blog. What happens in Vegas…
Futures Park
Today was the official opening of the Futures Park, powered by PILOT.
David Layer
And a big congratulations to our very own David Layer who won RadioWorld Excellence in Engneering Award.
https://twitter.com/nabpilot/status/722236708549316610