Two special sessions at NAB Show will be of particular interest to broadcast engineers and media technology enthusiasts: the Broadcast Engineering and IT (BEIT) Conference Opening Session and the keynote and awards session "Hollywood's 'Binge Times' OTT Battle and the NAB Engineering Achievement Awards." Some friendly advice: put these on your Show schedule; don't get distracted and miss them or get delayed and show up late. You'll thank us later. Here's the rundown on these must-attend events.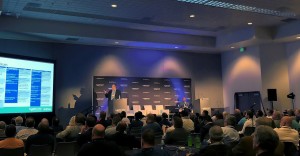 The NAB BEIT Conference Opening Session takes place bright and early on Saturday morning, April 23. That's right—Saturday morning right at 9 a.m. PST in the new West Hall Rooms W311-313. The exhibit halls don't open until the next day, so this is the day to immerse yourself in some of the high quality educational sessions in the BEIT Conference, starting with the Opening Session. What's happening at the Opening Session? Glad you asked!
For the bleary eyed and jet lagged, Skip Pizzi, media consultant, will serve as session moderator and wake-up-and-get-oriented leader, followed by a welcome from NAB Chief Technology Officer Sam Matheny and NAB President and CEO Curtis LeGeyt. This will be LeGeyt's first opportunity to speak at his first NAB Show as NAB President, so it will be a unique chance to hear his initial thoughts about where technology fits in to the mission of broadcasting these days. He's of course no stranger to the Show or NAB, having joined NAB in 2011, served as head of the Government Relations department from 2015 to 2020, a two year stint as Chief Operating Officer and now his current role since January, when Gordon Smith retired.
We'll also reveal the winner of the Best Paper Award in this session, celebrating a paper of special merit in the 2022 NAB BEIT Conference Proceedings. There are thirty-some written papers in the Proceedings this year and for the first time, all BEIT Conference registrants will have free access to the cloud-available publication. For others, it will still be available for sale on the first day of the Show, both on a paper-by-paper and full publication basis at nabpilot.org/proceedings.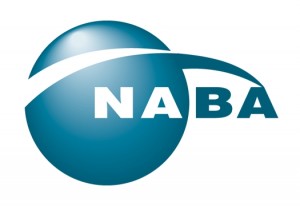 The main event at the Opening Session will be a keynote address from Michael McEwen, director general at the North American Broadcasters Association (NABA), which represents common interests among broadcasters in Canada, Mexico and the U.S. Michael has had a long affiliation with broadcasting, including a 27-year career with the Canadian Broadcasting Corporation, past president of Canadian Digital TV and the World DAB Forum, a media consultancy and over ten years as the head of NABA. His perspectives on the direction of global media evolution are informed and relevant and should be a thoughtful jump-start for attendees at the Show. His keynote will connect technological developments —past, present and future — to the market opportunities they offer to broadcasters, for the benefit of the consuming audience.
The keynote and awards session "Hollywood's 'Binge Times' OTT Battle and the NAB Engineering Achievement Awards" will be held on Sunday, April 24, 3-4 p.m. in the West Hall Rooms W307-309. This event is an All-Badge Access session, so you don't need to have a Conference Pass to attend. This is where the NAB Engineering Achievement Awards will be presented by Sam Matheny and Curtis LeGeyt. The Radio Award will go to Ashruf El-Dinary from Xperi Corporation and the Television Award will go to Peter Sockett from Capitol Broadcasting. Both are well known in the industry, their work over multiple decades is much appreciated and they join a long list of distinguished recipients going back to 1959. It's one of our favorite feel-good moments at the Show and well worth being there.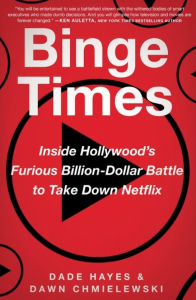 But that's not all this session has to offer. The authors of a brand new book going on sale four days before the Show opens, "Binge Times: Inside Hollywood's Furious Billion-Dollar Battle to Take Down Netflix," will discuss the drama and inside story of the streaming industry's emergence as a major media player against the backdrop of the pandemic over the past two years. The book is a 384-page up-to-the-minute history of media and authors Dade Hayes, who specializes in media entertainment as business editor at Deadline and Dawn Chmielewski, entertainment business correspondent at Reuters, have a lot of insight to share about their research. With both authors having decades of experience as journalists writing about media and entertainment, they have a lot to experience to draw on to make sense of the current disruptions in the media world. And with the conversation moderated by Daniel Frankel, managing editor at Next TV, an online publication focused on the business of streaming video, the questions will be as fascinating as the answers.
Hope to see you at these two special events — and many others — at NAB Show!