NAB presented two Best Paper Awards at the 2022 NAB Show for papers judged to have significant merit in the 2022 Proceedings of the Broadcast Engineering and Information Technology Conference. You can buy either or both of these papers for $15 each or get all 35 papers in the Proceedings for $75. And as a reminder, if you were a NAB Conference Show registrant, access to the Proceedings was included in your registration for no additional fee via a coupon code.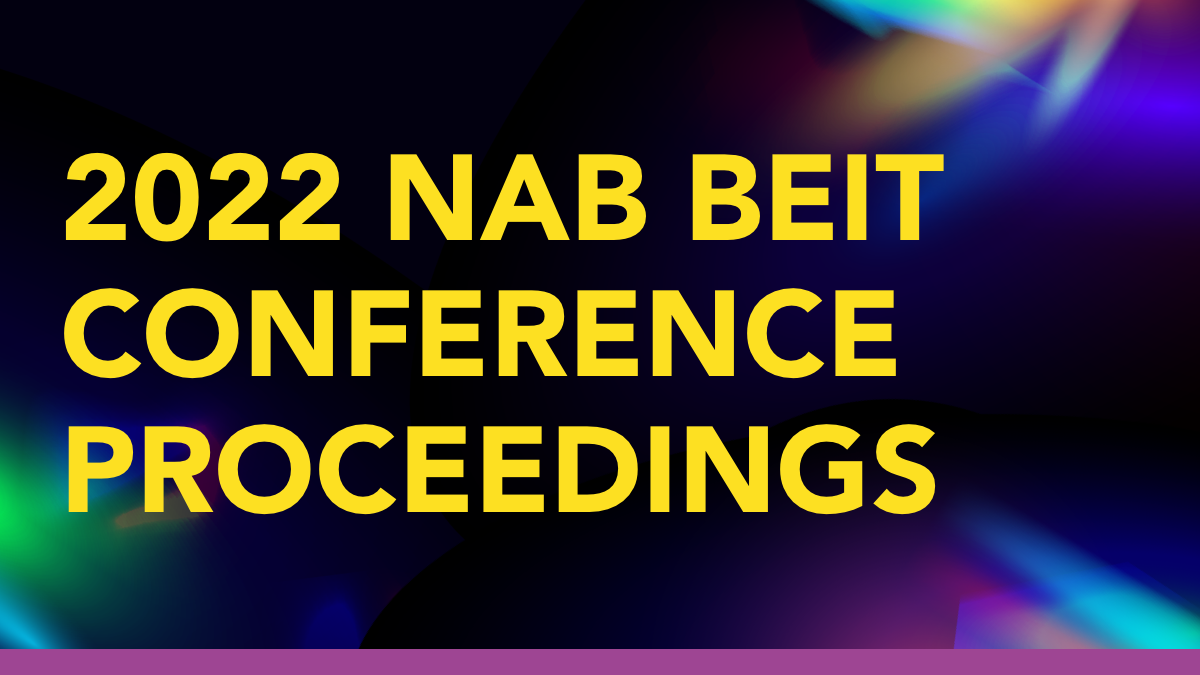 Best Paper #1
"Changing the Landscape of FM Broadcast Antenna Technology"
— John L. Schadler, Dielectric LLC
The paper investigates the use of slotted coaxial pylon antenna technology for FM broadcasting, an antenna technology having been previously limited to single channel television operation. The paper covers an expansive arc, beginning with the history of FM antenna design breakthroughs, followed by a recitation of the theoretical limitations of the slotted coaxial antenna architecture and recent innovative design techniques to overcome those limitations. After explaining some of the advantages of the slotted pylon antenna and techniques to improve the design for FM operation, test results of prototype and final product designs are presented, along with conclusions and a number of technical references at the end. Despite its ambitious title, this paper delivers on its promise. And whether you care about FM transmission antennas or not, this is the paper to look at as a model for skilled technical storytelling.
Best Paper #2
"ATSC 3.0 as a Use Case for Public Safety Communications – Development Milestones"
— Fred Engel, PBS North Carolina; Red Grasso, NC Dept. of Information Technology, Chris Lamb and Tony Sammarco, Device Solutions, Inc. 
PBS North Carolina was a winner of the NAB PILOT Innovation Challenge for this concept in 2017, describing how datacasting can provide a redundant method for critical data distribution over a wide area to serve the paging needs of public safety. Using North Carolina as a test case, they posited that the use of broadcast spectrum would have significant advantages over the current VHF paging system. In the current paper, the authors describe the issues with public safety paging systems, the general datacasting solution over broadcasting and further benefits provided by the ATSC 3.0 transmission standard. With PBS North Carolina having received a Small Business Innovation Research grant from the U.S. Department of Homeland Security, the paper describes prototype devices that have now been built to prove the concept and the initial phase of field testing that has begun and will continue throughout 2022. This is a technology trial that shows how ATSC 3.0 can replace paging systems for public safety communications more robustly and with faster delivery times than other methods. It's not often you can read a paper where the technology described could actually save lives. This is one of those times, and after reading about the status of the technology and field trial, reflecting on the implications will stick with you.