NAB is a charter member of the Ultra HD Forum, an organization devoted to aiding the creation and distribution of Ultra HD content. I believe that Ultra HD is really about better storytelling and bringing the state of the art in terms of picture and sound quality. While our participation has much to do with broadcast over the air (OTA) delivery of Ultra HD content, we know our members are also delivering content via cable, satellite and over the top (OTT).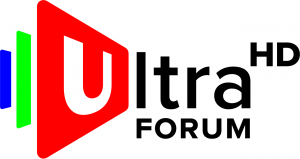 Thierry Fautier, vice president of Strategy at Harmonic and a past president of the forum, recently published a blog about Ultra HD and OTT. "Climbing the Ultra HD OTT Ladder" offers Fautier's personal insights and observations on the Ultra HD OTT market. I encourage you to give it a read, as it has some wonderful expert analysis as well as a healthy list of devices for both on-demand and live.
Fautier's blog is all the more relevant given Nielsen's recent analysis showing that streaming surpassed cable for the first time in July.
If you're interested in the Ultra HD Forum, please visit us at IBC Show September 9-12 in Amsterdam, where we'll be in Hall 10 –10.D46. We have several demonstrations planned that will build on what we did at NAB Show in April.